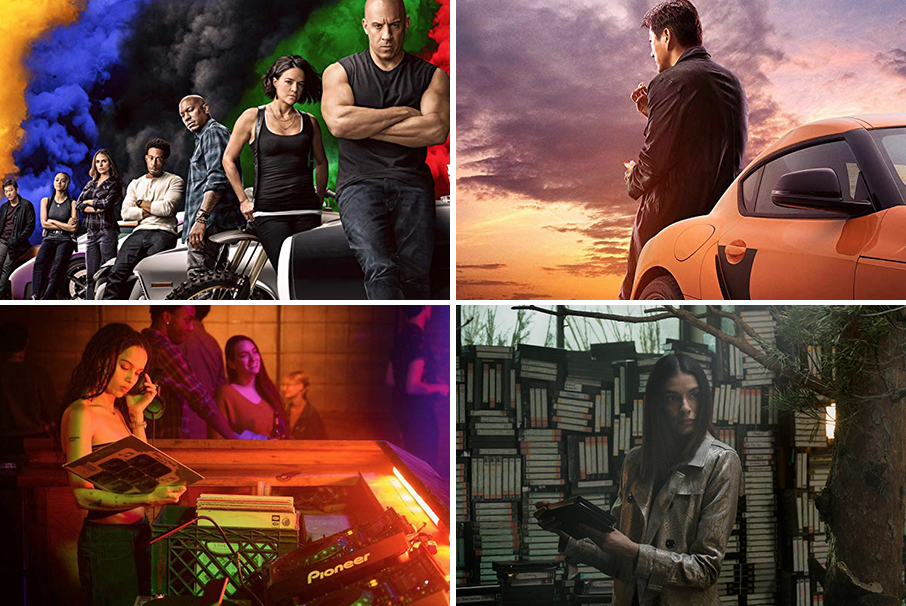 Top row: Fast & Furious 9 // Bottom row L–R: High Fidelity (photo: Phillip Caruso) // Locke & Key 
(photo: Christos Kalohoridis)
On the latest Geek Girl Riot we show a whole lotta love for the new Fast & Furious 9 trailer, plus we talk High Fidelity and Locke & Key.
Buckle Up for Fast and Furious 9 (+ 1–8 too)
The Fast & Furious 9 trailer just exploded onto our screens and set our hearts on fire. Sherin and Julian break down the Fast & Furious franchise and why it means a whole lot to them, before getting into the Fast 9 trailer that broke the Furious Family. Ooh, and they also tell you what they want to see in the upcoming film(s)—let us know if you agree!
We Got High High Hopes for High Fidelity
Many of us fell in love with Nick Hornby's 1995 novel High Fidelity, or wished we could work at Championship Vinyl in the 2000 film adaptation. Now Hulu is turning the music-fueled rom-com into a TV series starring Zoë Kravitz as a cooler-than-you record store owner in Crown Heights, Brooklyn. High Fidelity takes a look back at her past loves with the soundtrack as her heartbeat. Sherin and Julian are cheering for this series and they talk about why it's one to stick with, especially if you're all about music. Sherin says: "It didn't catch me at first but from Ep 5 the series finds what it wants to be… a mixture of High Fidelity (the book and the movie) and Sex and the City. And that's a really good cocktail." Catch it on Hulu on February 14th!
Opening Up Our Feelings On Locke & Key
If you've been itching for Netflix's adaptation of Joe Hill and Gabriel Rodríguez's comic Locke & Key, then we've got the preview for you. For those who don't know the story, it's a creepy tale of magical keys that transport you to new worlds but they come with some sinister secrets. Sherin and Alex get into what works and what doesn't so you can decide for yourself whether to give it a try when it hits Netflix
on Friday.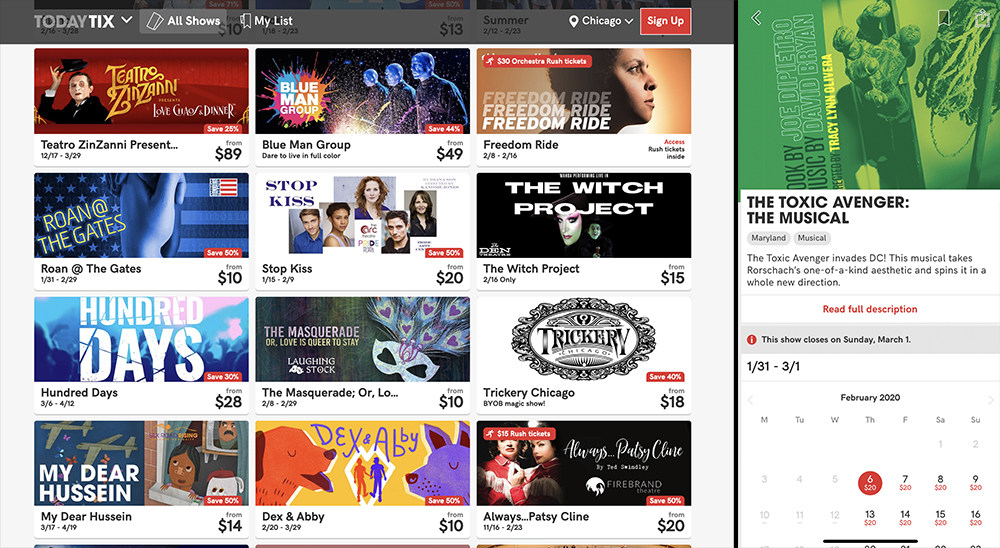 TodayTix (keep scrolling for an exclusive treat!)
Theater babies, it's time to light up the stage (and save your wallet some cash)! TodayTix gives you the best prices on theater tickets and you can book in just a few swipes on their app. So if you're itchin' for a musical or a play, or even some comedy or a dance number, TodayTix has got you covered. Go to todaytix.com/GGRIOT and use promo code GGRIOT to get $10 off your first purchase.
Tune in to Geek Girl Riot on idobi Radio every Tuesday at 11pm ET / 8pm PT for your dose of late-night geekery from our team of rioters. 'Til next time, see a list of everything our Rioters talked about below:
LINKS:
 – Fast & Furious 9
 – High Fidelity
 – Locke & Key
 – Locke & Key – Joe Hill & Gabriel Rodríguez
 – The Fast and the Furious
 – Point Break
 – 2 Fast 2 Furious
 – Baby Boy
 – The Fast and the Furious: Tokyo Drift
 – Fast & Furious
 – Fast Five
 – Fast & Furious 6
 – Furious 7
 – Tango & Cash
 – Game of Thrones
 – The Fate of the Furious
 – Mad Max: Fury Road
 – The Matrix
 – Hobbs & Shaw
 – John Wick
 – Speed
 – Bill & Ted
 – The Transporter
 – Knight Rider
 – Catwoman
 – High Fidelity – Nick Hornby
 – High Fidelity
 – Under the Cherry Moon
 – Lost
 – Bates Motel
 – The Haunting of Hill House
 – Ghostwriter
 – The Vampire Diaries
 – Coraline
 – Stranger Things
Podcast: Play in new window | Download