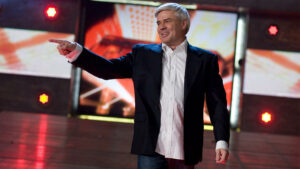 (WWE.com)
I had an absolute blast speaking with Eric Bischoff about all things wrestling and more. The innovator who brought the nWo and years of dominant WCW ratings and beyond spoke with me about the current situation regarding the WWE and their alleged Saudi Arabia deal that would sell the company in some form. We also answered a ton of fan questions regarding his history and the future of wrestling.
It's a really great conversation as there's few people that know not only what happens IN the ring but OUTSIDE the ring as Eric Bischoff.
As always like, follow, subscribe to The Gunz Show across all your podcast networks as well as on Instagram, TikTok and Twitter.
Podcast: Play in new window | Download