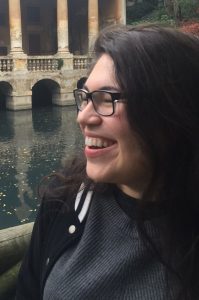 This week is all about books! My guest (and friend) Elizabeth Lazowski is an assistant editor at Chronicle Books and is committed to helping all children find themselves in the stories they read. Elizabeth shares how she got her start in such a beloved industry, how she didn't take to reading like her peers as a child, and the book that eventually made her fall in love with reading. This episode is full of great advice for anyone considering the publishing world or who loves to read. Enjoy! 
This episode is brought to you by; 
Hunt A Killer brings people together by challenging them to decode ciphers, examine clues, and solve puzzles. It's like an escape room delivered right to your door! Right now, you can go to huntakiller.com/scoggs and use code SCOGGS for $10 off your order. 
Please don't be shy, email me! [email protected] with any advice, questions, or topics. If you like the show, please rate, subscribe & share with a friend. 
Talk soon! 
<3Sara 
Stay connected
@elizabethlazowski
@SaraScoggs
@lets_talk_soon
Theme song produced by Shelby Merry 
Podcast: Play in new window | Download