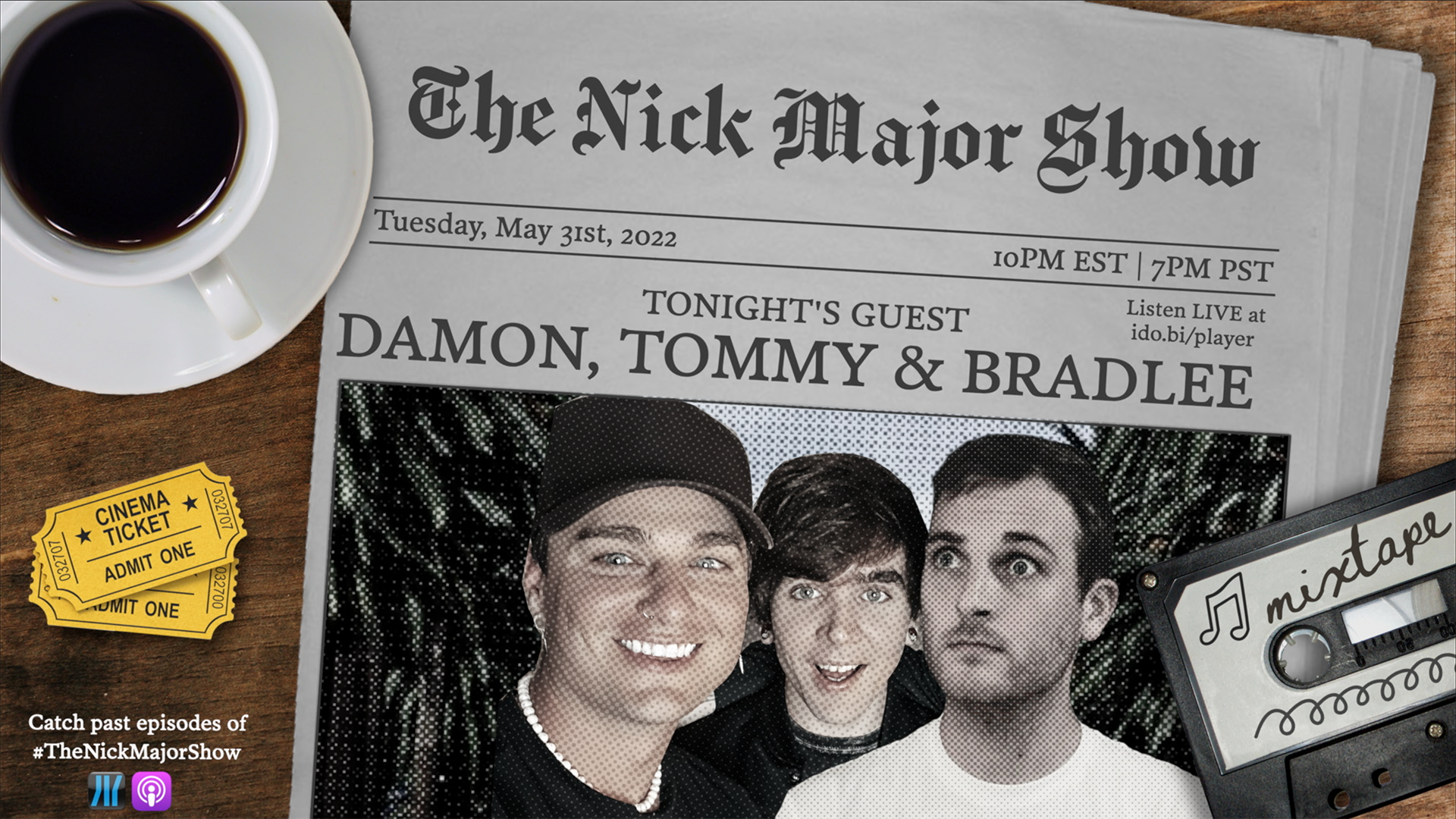 Nick Major is joined by Twitch Streamer/Youtuber Damon Fizzy to chat about what lead to his arrest at the So What?! Music Festival in Texas.
Plus, YouTuber Bradlee Wannemacher tells us why 'Survivor' is the best show of all time and Nick's co-worker/filmmaker Tommy Wooldridge reviews the new film 'Top Gun: Maverick'.
Nick, Damon & Bradlee also give a very spoiler-filled review on the latest season of Netflix's hit reality show 'The Circle'.
Podcast: Play in new window | Download