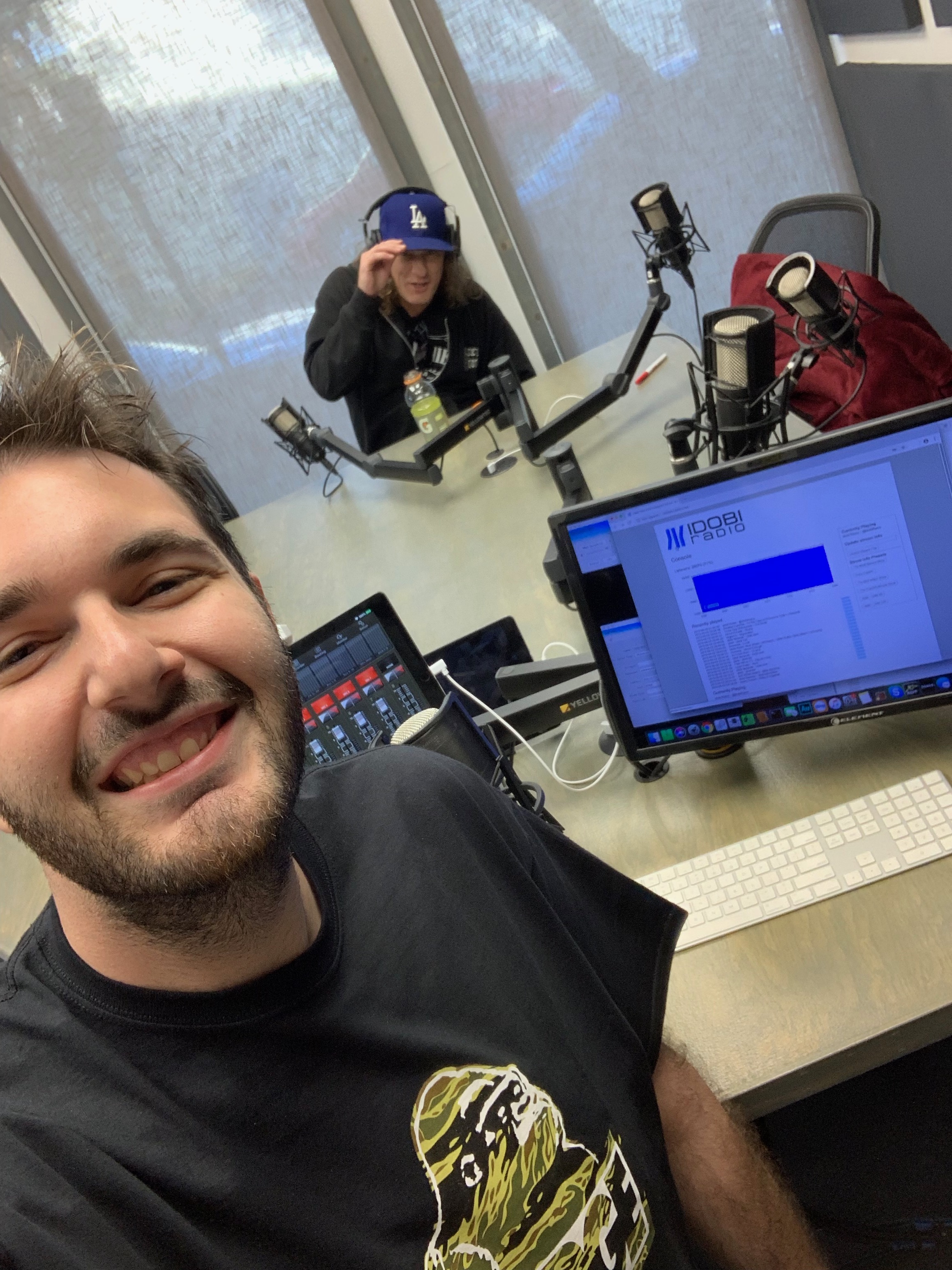 We got Medford to the new studio! We had Pablo Dylan and Cisco Adler call in. We called Goody Grace and Nicky C on the spot. We talked about my awesome day at Back To The Beach. We told you all about Rocko De Mayo. Now you have all this to listen to for free!
Medford made his way to The Valley to co-host in the new studio for the first time and we told you all about Rocko De Mayo and caught up! Hear all about the incredible shows that have been going on at The Roxy lately, what's planned and more! Also if you wanna come out to Rocko De Mayo on Sunday 5/5, just shoot me a DM and we got you listed for listening to this!
Pablo Dylan is an awesome artist everyone should listen to. He just dropped his EP The Finest Somersault and it's dope so check it out. He'll be playing Rocko De Mayo Sunday so definitely come out to see his set. Hear all about his writing style, what inspires him and what the plan for the rest of 2019 is for him during the interview! 
The legend himself, Mr Cisco Adler called into the show to talk all about his first headliner at The Roxy in a minute, his new album Hippieland (due out 6/14) and more. Cisco is responsible for some of your favorite songs and some incredible things we talk about during the interview. Huge fan of him, his music and the positivity he spreads so everyone listen closely! He's headlining Rocko De Mayo so come out!
Podcast: Play in new window | Download