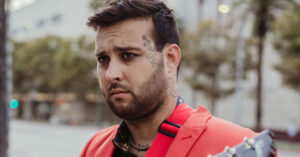 Chad Tepper's music journey has seen it all – from being literally homeless and picked on and not knowing where he would be getting his next meal, to being able to sell out shows with millions and millions of streams to now massive festivals. It's a story of passion and pushing through difficult times knowing that there's something better in the future.
Definitely listen o this whole interview – it'll inspire ya!
Make sure to follow The Gunz Show on Spotify, iTunes, Idobi Radio, Twitch, YouTube and across all social media!
Podcast: Play in new window | Download