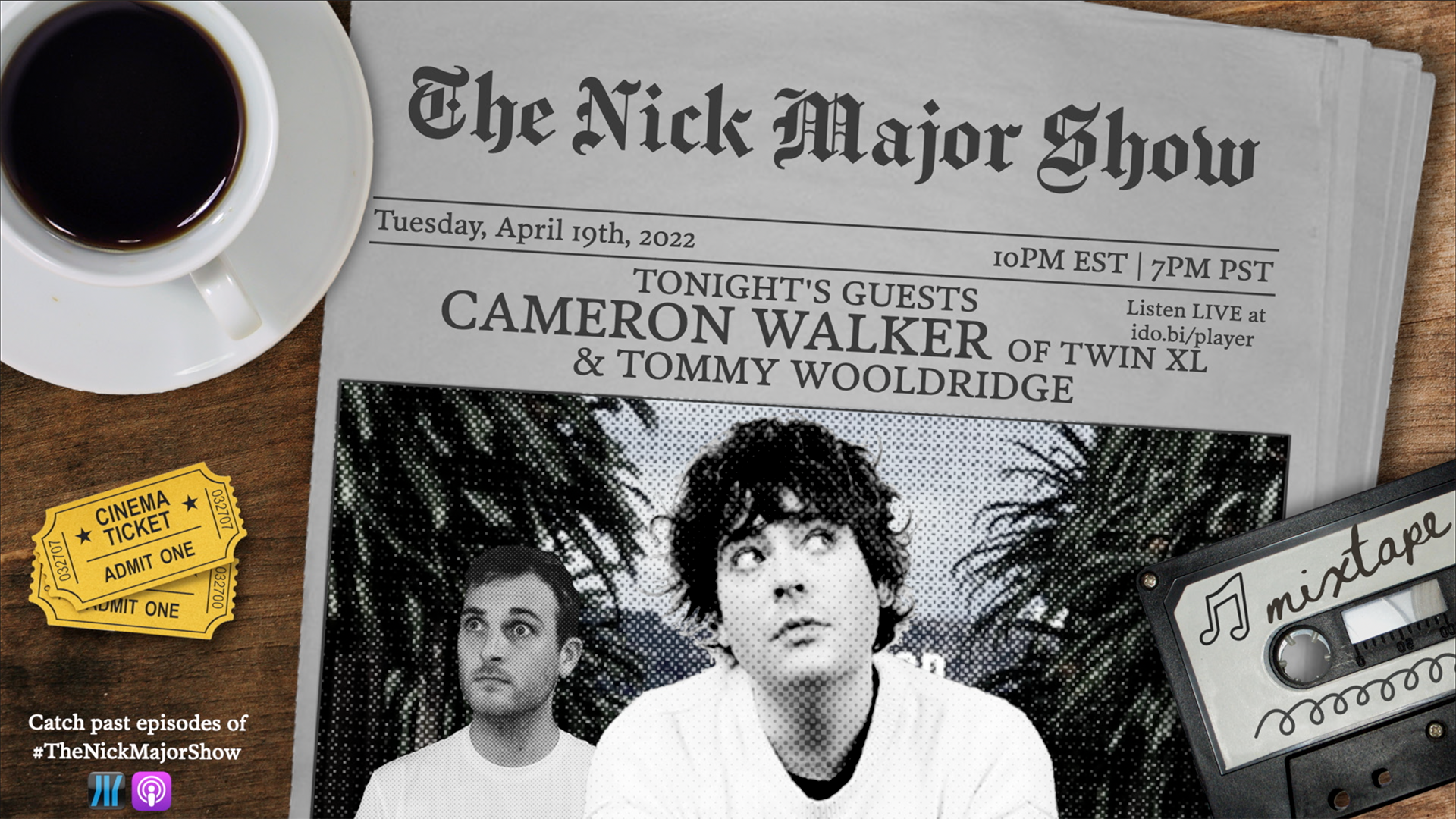 Nick Major chats with TWIN XL frontman Cameron Walker about his musical past and what lead to the creation of the project + how a video filmed by Nick helped the band secure their record deal and filmmaker/coworker Tommy Wooldridge discusses the new Netflix documentary "Jimmy Savile: A British Horror Story" and Nick breaks down what he thinks might be the most toxic – but addicting – new reality show.
This episode is brought to you by StoryWorth and ExpressVPN!
StoryWorth is an online service that helps you and your loved ones connect through sharing stories and memories – and preserves them for years to come. Save $10 NOW when you head to https://www.StoryWorth.com/Major.
ExpressVPN creates a secure, encrypted tunnel between your device and the internet – hackers can't steal your sensitive data and your internet provider can't sell your data. Get an additional 3 months FREE when you head to https://www.ExpressVPN.com/Major.
Podcast: Play in new window | Download