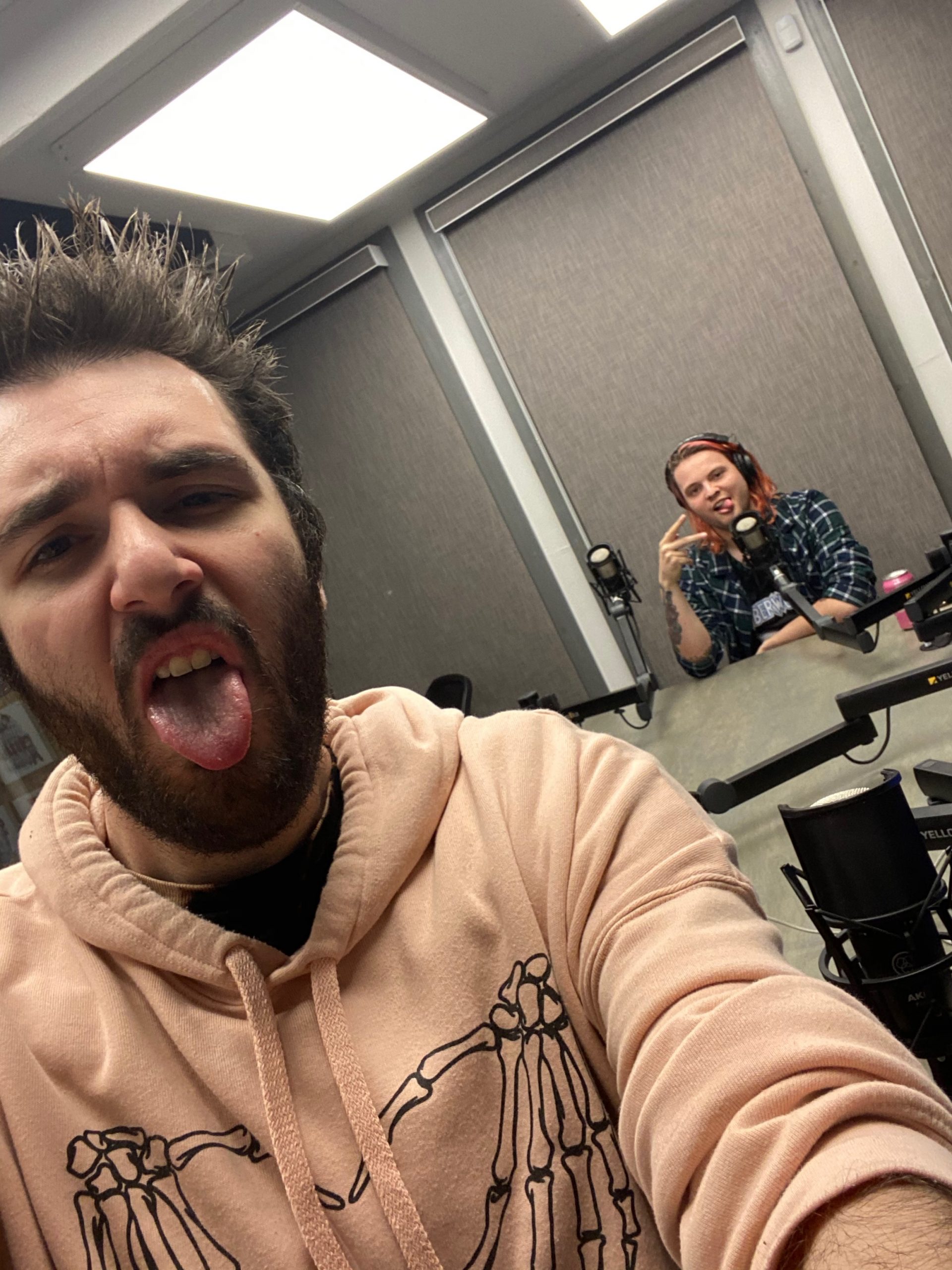 A show where my buddy Vaines came by to co-host, spur of the moment called American Teeth to premiere a new song, Camden Welles called in, Nikki Hayes stopped by AND T.S from The Cool Nerd Weed Show and Dangerous Darrin Show crashed!
Vaines is dope. His voice is incredible and his guitar playing skills are unmatched. Hear us bullshit about literally everything ever including my side of the story of how we met vs his side (his seems more realistic). Vaines is gunna be taking the world by storm in 2020, he currently has 2 singles out and there's so much more to come from him. A+ personality and it's such a good feeling I finally had him in to co-host live!
Camden Welles is one of my favorite bands right now and they just dropped their debut EP Cold Blue Light and you're welcome for playing it non stop. "Talking To Myself" is a smash and Andy tells you everything you need to know about the band including when and where their first show is.
Nikki Hayes is a name you're going to be hearing a lot more of in 2020. She's opening for Bad Rabbtis tonight in Los Angeles and has a lot of music coming your way very soon so get familiar!!!
Sun Basket is offering $35 off your order when you go right now to sunbasket.com/fishkin and enter promo code fishkin at checkout
Podcast: Play in new window | Download