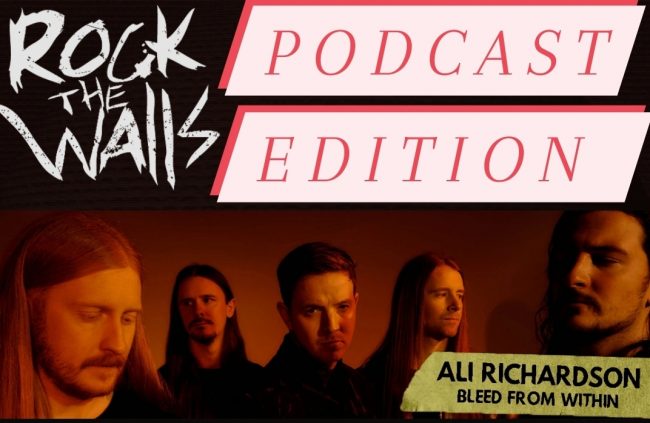 Today on the Rock The Walls Podcast, Patrick speaks with Ali Richardson, Drummer of Scotland's Bleed From Within! They just dropped their new album Shrine earlier this month on Nuclear Blast. In this in-depth interview talking all about the record, they talk about the writing & recording process and where they wanted to evolve and progress their sound this time around, his level of preparedness going into the studio including a day where he tracked 5 songs off the album, his involvement in the lyrical & songwriting process for vocals alongside Vocalist Kennedy, what his other band Sylosis has been up to, their plans to potentially tour North America and when, plus so much more in this 60+ minute chat!
You can follow Bleed From Within on Facebook, Twitter & Instagram
Buy their new album Shrine along with Merch Bundles here 
Follow Rock The Walls on Facebook, Twitter, and Instagram!
Podcast: Play in new window | Download