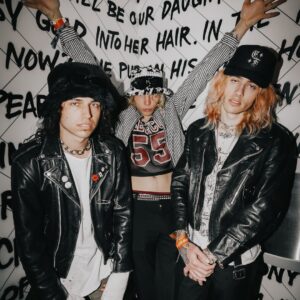 The Gunz Show had on a band that you will DEFINITELY be hearing more about in the coming months and years because they are all the buzz right now. They are called Beauty School Dropout and they are crushing the game right now – their live show is incredible, their music is solid, and they just love to have fun.
Tune into the interview to learn and hear more about how they came to be, what tour has been like with Jxdn and many of your questions answered!
Make sure to follow and subscribe to The Gunz Show everywhere you find podcasts. Listen to The Gunz Show live every Weds and Sunday night at 9pm ET on idobi Radio, as well as The Gunz Show on Twitch Music!
Oh and if that wasn't enough – make sure to follow me on social media too – everything is "TheGunzShow"
BALLIN!
Podcast: Play in new window | Download