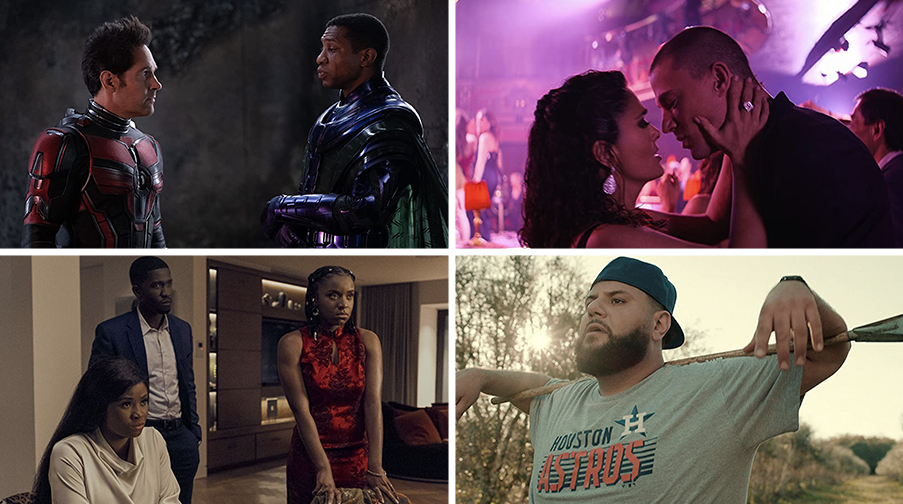 Geek Girl Riot gives you the lowdown on Ant-Man and the Wasp: Quantumania and Magic Mike's Last Dance, before throwing it back to our chats about Riches, MO, and some juicy entertainment news. You can also read Julian's 1-graph reviews at the end.
Ant-Man and the Wasp: Quantumania
It's time to explore the Quantum Realm—Ant-Man and the Wasp: Quantumania is in theaters this week, which means our Rioters are geared up to tease the hell out of it. They get into the storytelling and the chaotic multiverse, the acting and character additions, and whether or not the movie worked for them. Sherin says the film is, "Enthusiastic but unnecessary (with standout performances by Jonathan Majors and Michelle Pfeiffer)." Julian adds, "I don't care much for this movie. I had more fun helping others figure out the Kang conundrum than what actually happened on screen."
Magic Mike's Last Dance
Next up our Rioters dive into Magic Mike's Last Dance, which is this year's Valentine's Day treat. They talk about the filmmaking and the cast, the love and comedy, and how they felt about the movie. Sherin says, "Magic Mike's Last Dance has quiet moments of strong writing that may go unnoticed because in the end it doesn't quite satisfy."
Riches + Scandalous Entertainment News
Sherin and Alex raise a glass to the scandalous soap opera-style drama of Riches, which you can watch now on Prime Video. They also dive into some even more scandalous news, including Disney's Bob vs. Bob showdown.
MO
Mo and Philip jump on with Sherin to talk about MO, the Netflix series starring Mo Amer about a Palestinian refugee who's on his own path to US citizenship. They talk about why it's a fantastic series with a great mix of cultures, before sharing some scenes to watch out for.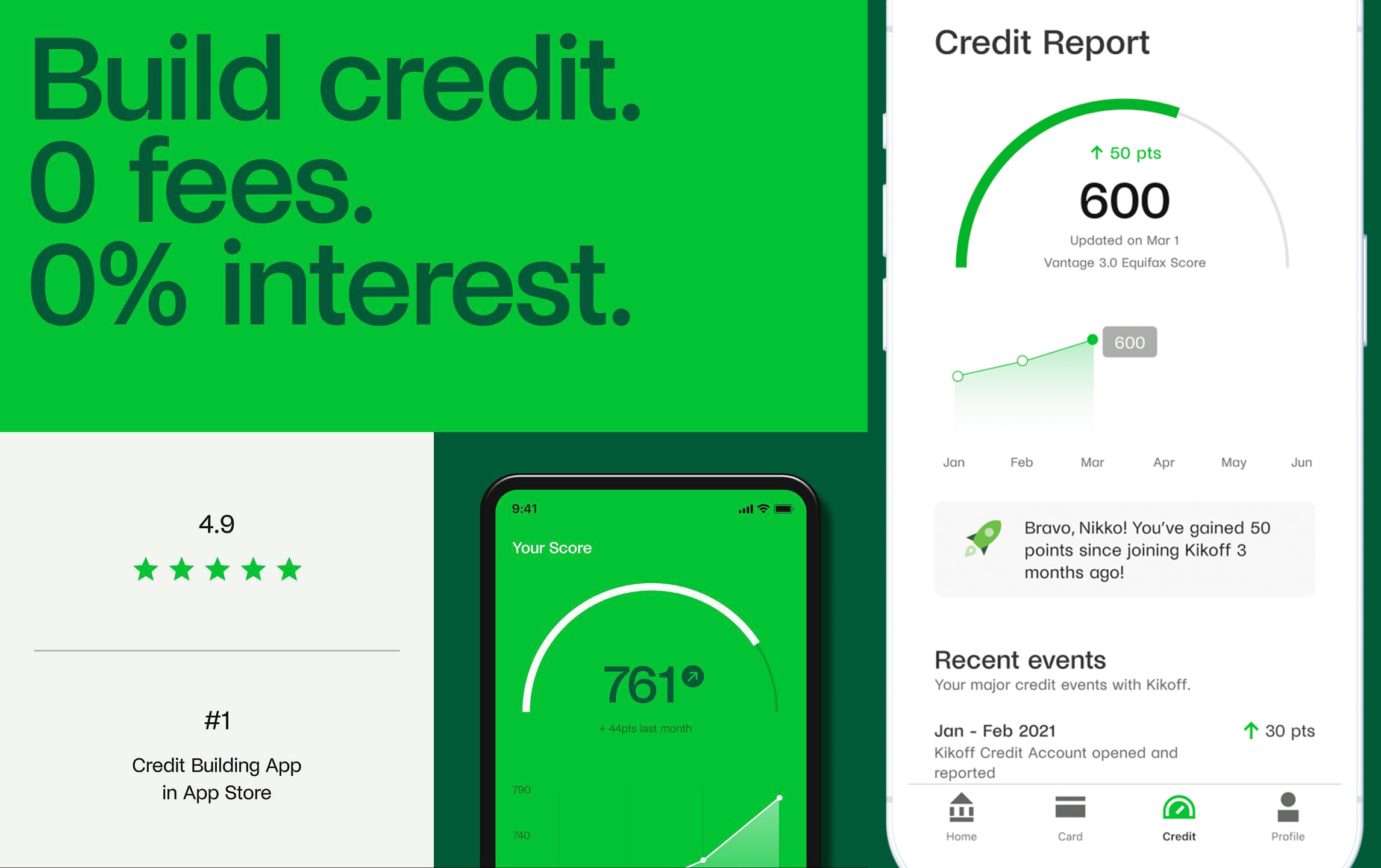 Our team-up with Kikoff is gonna help you make your credit score all shiny & lifted. Kikoff is the #1 credit-building app that can help you can build your credit, fast! All it takes is a few minutes to apply with no credit check, no hidden fees, and no interest to start your credit building journey.  So what are you waiting for? Apply right now in minutes at kikoff.com to start building better credit.
Ant-Man and the Wasp: Quantumania: 1-graph Review
Okay, so the issue I have with this movie is, like many others is, how run-of-the-mill it is. It does feel like a shortened Disney+ show. The film tends to be slow and moves through things too fast simultaneously. The story feels a bit light, even with all the looks of adventure. The production design doesn't work much for me as there are times when you see really creative and brightly designed locales and characters and then others that feel like a generic alien landscape in others or just sci-fi base jail. The color of the film is very dark than what I expect from an MCU project, where it's usually just flat or a bit gray versus a more DCEU dark look to the movie. Most of the characters have a very one-note direction in the movie – Scott just wants to get his daughter home, Hope wants to know more from her mom, Hank is just riding along, etc. Jonathan Majors as Kang and Michelle Pfeiffer as Janet bring some good performances here, with their acting adding a lot to their characters that aren't there in their dialogue. Then we have MODOK, who is mostly here as a joke and a complete reimaging of the character, but how he looks does it zero favors. While it's still a big head with little arms and legs and flying around, the design and execution to me made it look like an upscaled N64 character model on the screen of this 200-million-dollar movie. I was just disappointed every time he was on the screen. I will give them kudos for having Kang look like classic Kang and it being one of the best and most accurate comics to screen I've ever seen.
I can't say I wished I'd liked it more, but I do think this movie isn't even in the usual standard of MCU entries as this was a movie that just had Kang on screen more than telling a good and fulfilling story and one worthy of Ant-Man and the Wasp standing on its own.
Rating: D
Magic Mike's Last Dance: 1-graph Review
In a surprising third entry of Tatum and Soderbergh's stripper who no longer wants to be a stripper any more franchise, we see Mike Lane, aka Magic Mike, brought out of retirement to help a wealthy socialite Max (Selma Hayek) put on a new type of theater experience in London. Soderbergh and screenwriter Reid Carolin put together a film that at times feels like a gender-flipped Pretty Woman that becomes a film about filmmaking with a heavy dose of romantic tension and beefcake for those that like it. While it may not be as pleasing in some regards as Magic Mike XXL was, I feel the filmmaking in this one is stronger. Soderberg uses plenty of interesting camera tricks in terms of movement, blocking, and framing. It keeps the eye interested even if you don't care much about the lap dancing and gyrating on screen. The lighting in the film is also excellent, with its use of color and direction to push character and mood that you actually wouldn't expect it unless you are a fan of Soderbergh. Tatum is perfect as this character that started out inspired by his past; all his leading man charm and charisma is on screen here and great bouncing off of Hayek. Hayek plays a woman who seems to know what she wants and is in control but isn't. The two feel comfortable with each other when on screen together – their relationship feels natural to me. It's also how their attempt to make this show turns the film into this meta dialogue about making movies is, where some of the smarter scenes work visually through their performances. Ayub Khan Din as Max's butler, Victor, has some real good witty lines in the film and Jemelia George as Zadie, Max's daughter is used as narrator/point of view character of sorts I found interesting but might not work for everyone. Juliette Motamed plays actress Hannah who, instead of leaving when she has a chance, wants to join in on whatever they are doing and is having a ball in her performance. And for those who want to know, there are more than enough dancing males with no shirts throughout the film – it's still for those fans. I really think this film was good and it should be a good time to see it in the theater.
Tune in to Geek Girl Riot on idobi Radio every Tuesday at 11pm ET / 8pm PT for your dose of late-night geekery. 'Til next time, see a list of everything our Rioters talked about below:
LINKS:
 – Ant-Man and the Wasp: Quantumania
 – Magic Mike's Last Dance
 – Riches
 – Love, Lizzo
 – Ted Lasso
 – Black Adam
 – Mo
 – The Sandman
 – The Boys
 – The Umbrella Academy
 – Eternals
 – Doctor Strange
 – Dune
 – Star Wars
 – Justice League
 – Game of Thrones
 – Peter Pan
 – Ramy
Podcast: Play in new window | Download