Clockwise from top left: Lupin III: The First (photo ©️ MONKEY PUNCH / 2019 LUPIN THE 3RD FILM PARTNERS) 
// Digimon Adventure (image: Toei Animation) // Swamp Thing // Lovecraft Country (photo courtesy of HBO)
Need an escape from the election dumpster fire? Geek Girl Riot is here to distract, entertain, and supply you with a new binge-list.
All Anime, All the Time
Our dynamic duo Sherin and Julian kick off the show by talking all things anime. They share their love of the new anime film Lupin III: The First and why it's a great addition to the Lupin universe (and a great intro for new fans too). They also squeal in excitement over Kimetsu No Yuigon: Mugen Train, coming to steal your heart next year. Then Julian celebrates Digimon Adventure, before the duo talk about the Webtoons x Crunchyroll team up.
Diving into Lovecraft Country
Lovecraft Country has been enthralling & terrifying us all season long and now our Rioters are here to dissect it some more. They talk about the parts they love, what they'd like to see explored next, and the differences between critique and criticism for clickbait (sometimes it's okay to just say something is not for you).
More Comics + Books to Obsess Over
To close us out, Sherin and Julian share some more things they've been loving lately, including One Piece's near-1000 chapter extravaganza and the thrilling world of Mexican Gothic by Sylvia Moreno-Garcia. They also celebrate Julian's new story 'No Sign of the Enemy' in DC Comics' Legend of the Swamp Thing: Halloween Spectacular #1, which is out now! (We're so proud, he's killing it!)
Bokksu: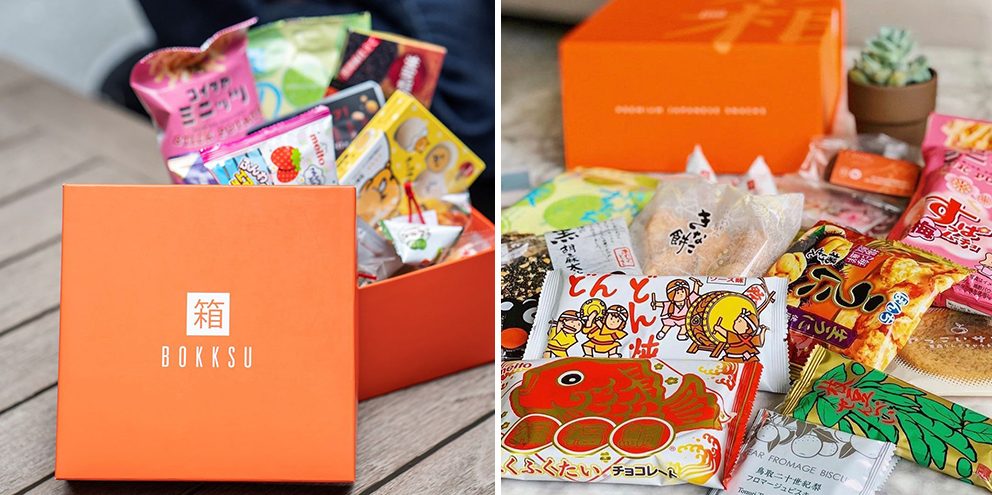 Photos via Instagram
You can't travel right now but your tastebuds can—with Bokksu! They deliver an authentic Japanese monthly snack box right to your door, using flavours and snacks from small family-run and traditional businesses from different parts of the country. Get your authentic Japanese snacks today by going to bokksu.com to experience the tastes of Japan. Plus, sign up for their mailing list and get $5 off!
—
Best Fiends: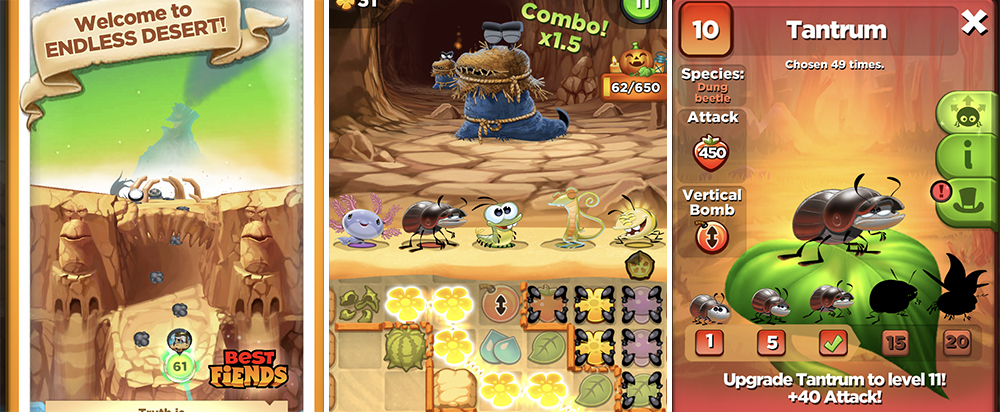 You know what keeps us up at night? The endless fun of Best Fiends! The 5-star rated mobile puzzle game is a great way to relax and unwind and you'll never run out of fun and exciting levels! Come join us and thug those slugs: Download Best Fiends FREE on the Apple App Store or Google Play.
Tune in to Geek Girl Riot on idobi Radio every Tuesday at 11pm ET / 8pm PT for your dose of late-night geekery from our team of rioters. 'Til next time, see a list of everything our Rioters talked about below:
LINKS:
 – Lovecraft Country
 – Lupin III: The First (read our review)
 – Lupin III – Monkey Punch
 – Cowboy Bebop
 – The Great Pretender
 – Black Panther
 – The Boys
 – Joker
 – Indiana Jones
 – Leverage
 – Kimetsu No Yuigon: Mugen Train
 – Kimestu No Yaiba: Demon Slayer
 – Kimetsu No Yaiba – Koyoharu Gotouge
 – Shampoo
 – The Legend of Hei
 – The Legend of Luo Xiaohei
 – Digimon Adventure
 – Pokemon
 – Dragonball Z
 – Power Girl Mob – Julian Lytle, Sean Causley, illustrated by Tressa Bowling 
 – Lore Olympus
 – Tower of the God
 – The God of High School
 – Noblesse
 – Hunter x Hunter
 – Naruto
 – Bleach
 – Lovecraft Country – Matt Ruff
 – Underground
 – Watchmen
 – 'No Sign of the Enemy' – Legend of the Swamp Thing: Halloween Spectacular #1 – Julian Lytle, illustrated by John Timms
 – The New World – Aleš Kot, Heather Moore, Tradd Moore
 – One Piece
 – Black Sun – Rebecca Roanhorse
 – Mexican Gothic – Sylvia Moreno Garcia
Podcast: Play in new window | Download