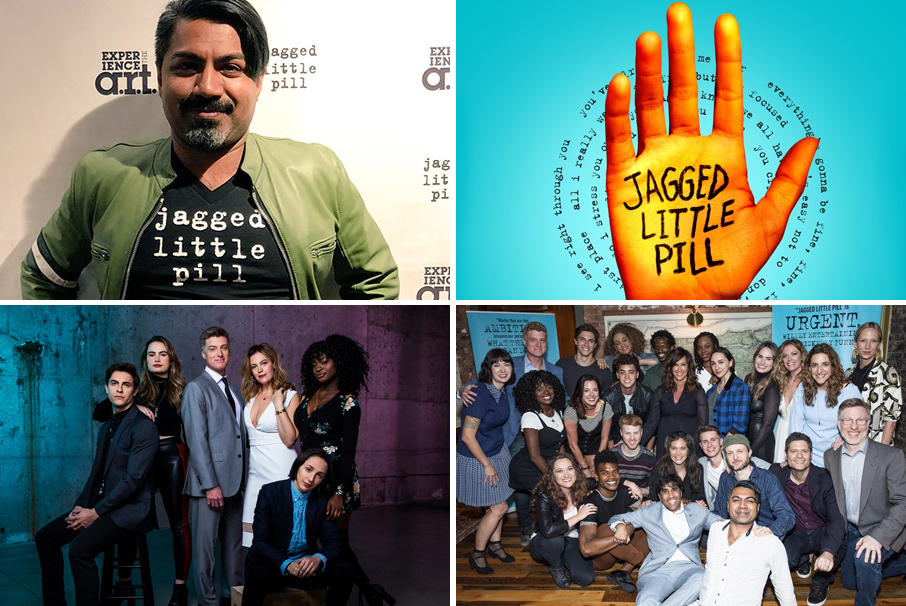 Clockwise from top left: Arvind Ethan David // Jagged Little Pill on Broadway // the cast and 
crew of Jagged Little Pill (photo via Twitter) // The Jagged Little Pill company official 
announcement (photo via Facebook)
You Oughta Know how much we love Alanis Morrisette—so Wake Up and hit play on our Jagged Little Pill on Broadway special where we talk to the musical's producer and friend of Geek Girl Riot: Arvind Ethan David! You'll even hear two of the show's songs performed by the Boston cast…and they're Perfect.
The Road to Jagged Little Pill
The idea behind turning Alanis Morissette's groundbreaking album into a musical has been a long time coming. Sherin talks to Arvind about how he came up with the idea and found the right people to make Jagged Little Pill happen. He also gives some fantastic advice on "making it" in entertainment.
Behind-the-Scenes & Learning Curves
Arvind talks about what it was like putting the show together and workshopping it to audiences—leading up to a sold out run at the American Repertory Theater in Cambridge. He breaks down the cast as well as the look and feel of Jagged Little Pill, then gets into what he's looking forward to as the show heads to Broadway.
Tickets for Jagged Little Pill at the Broadhurst Theater are on sale—get yours now!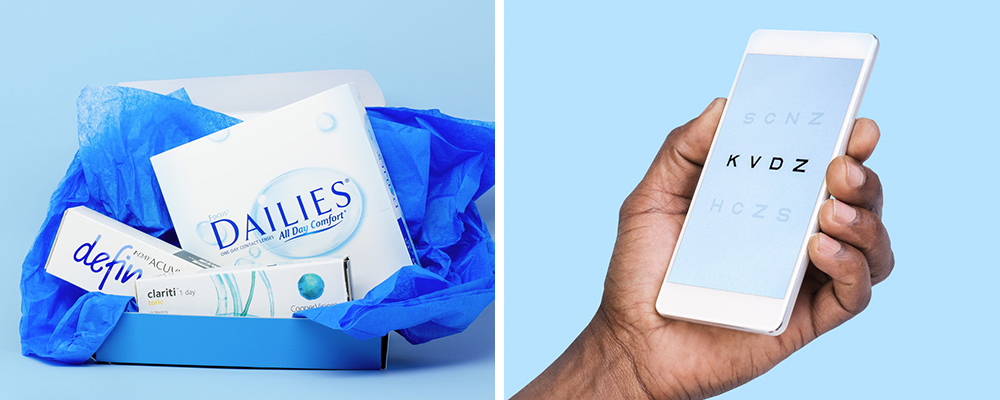 Photos: Simple Contacts (via simplecontacts.com)
We're all about finding the most convenient ways to stay healthy—and now getting contacts just got simple! Simple Contacts lets you renew your contact lens prescription and reorder your brand of contacts online in a matter of minutes. Their site is super easy to use and they're trusted by thousands. Join in and save yourself time and money—get $20 off at simplecontacts.com/GGRIOT20 or just enter the code GGRIOT20 at checkout.
Tune in to Geek Girl Riot on idobi Radio every Tuesday at 11pm ET / 8pm PT for your dose of late-night geekery from our team of rioters. Til next time, see a list of everything our Rioters talked about below:
LINKS:
– The History Boys
– Dirk Gently's Holistic Detective Agency
– Tully
– American Idiot on Broadway
– Pippin
– Porgy and Bess
– Next to Normal
Podcast: Play in new window | Download