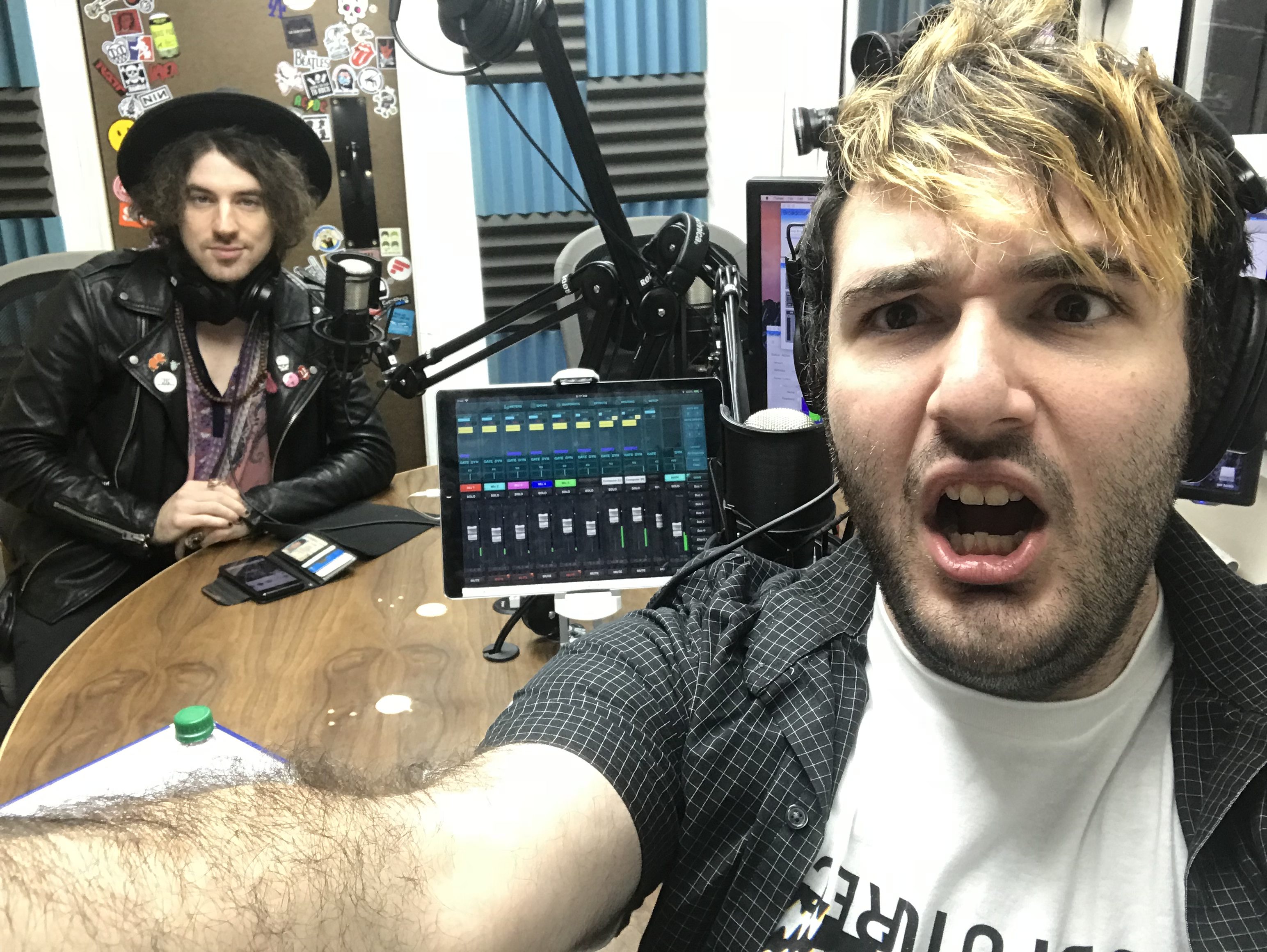 Another week, another fun show! I had my homie LUMiN come in to co-host to talk about his new single "Little Hell". He was stuck in traffic so I had idobi's resident sad boi Kyle sit in to me company. La Bouquet stopped  by to play some songs then Tiny Hueman and #SmashMouthMerchChallenge creator Andrew Goldstien called in!
LUMiN is a singer songwriter who just dropped his first single "Little Hell" which is a banger and will be playing March 1st at Viper Room so be sure to hit him up for guest list.
La Bouquet is a band I've been seeing play live for the last 6 months around Los Angeles and I'm in love. They have an EP out called Heavy Sunshine you need to check out ASAP! They performed a couple of songs live in studio which will be on our site soon!
Tiny Hueman also called in and they have been creating a lot buzz lately and just dropped 2 EPs in 2017 you need to check out here!
And as promised I had Andrew Goldstien call in to talk about the #SmashMouthMerchChallenge and asked him the more personal questions this week you need to hear the answers to!
Podcast: Play in new window | Download