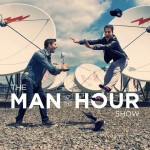 Another week has gone by, and that means another episode of Man Of The Hour is ready for your ears. This week, the guys share everything they're thinking about in the beautiful life they're livin'.
From Prince Harry to Niall Horan, catch up on their pop culture dish of the week. Then, listen as they answer life's most important questions like: "Are iPods for babies?" "Why do they not shoot?", and "Do you believe in ghosts?". It's all here, with Pat and Seb!
Brought to you by, Berklee Online. Now giving you the option to complete your degree online. Learn more at http://online.berklee.edu/moth.
Podcast: Play in new window | Download