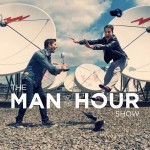 Grab your best headphones, and settle in, because it's time for another episode of Man Of The Hour. This week, the show is happening thanks to internet magic and India—which means you should be thankful too, because you're about to hear stories of buying houses with iPhones, and the highest paid women in music.
The guys also cover million dollar ideas like incorrect World Series tattoos (whoever said tattoos are permanent didn't tell this guy), and mom gifts. Hear it all here, on Man Of The Hour!
This episode is brought to you by, Hello Fresh. For $35 off your first week of deliveries, visit hellofresh.com and enter MAN when you subscribe!
Also, brought to you by, Berklee Online. Learn more at online.berklee.edu/moth.
Podcast: Play in new window | Download