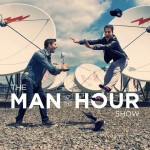 It's the finale of the nineteenth season of Man Of The Hour! Listen in as the guys bid farewell to the teenage years of the show.
Jobs where you'll find the most psychopaths, assassins who don't kill women, and Pat's forgetfulness to brush his teeth are all on the agenda for the last episode of season nineteen.
Sponsor: SquareSpace
Sign up for Squarespace, make sure to use the offer code MOTH to get 10% off your first purchase.
Sponsor: Harry's
Get $5 off your first order at Harry's with promo code MOTH.