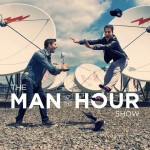 March 2nd is a date for the ages, and Patrick tells why on the latest episode of Man Of The Hour. Later in the show, Patrick celebrates winning his Oscar pool, and the guys discuss TV shows that make no sense.
Sponsor: SquareSpace
Sign up for Squarespace, make sure to use the offer code MOTH to get 10% off your first purchase.
Sponsor: Audible
And just for MOTH listeners, Audible.com is offering a free 30 day trial membership! Go to audible.com/manofthehour today to start your free trial today!
Podcast: Play in new window | Download