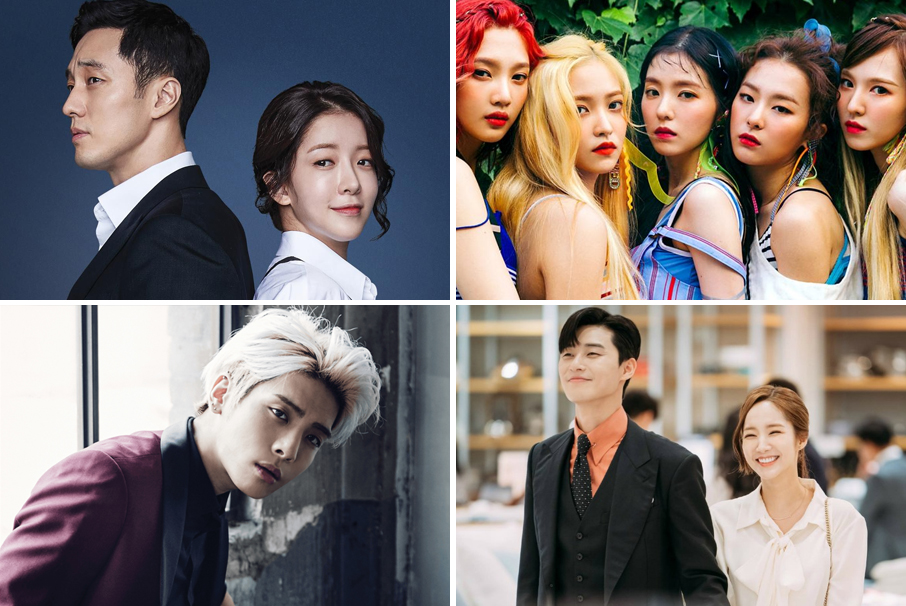 Clockwise from top left: What's Wrong with Secretary Kim? // Red Velvet (photo: SM Entertainment) 
// My Secret Terrius // Jonghyun (photo: SM Entertainment)
It's time for K-Drama-Pop the Fourth! Our Rioters talk DramaFever, their 2018 K-drama picks & what they want to see next, and what K-pop bops & OSTs they're loving.
DramaFever Pulled a David Blaine
October 16th was a dark day for K-drama lovers. DramaFever unexpectedly ghosted us, leaving fans in the middle of watching new dramas and without old faves too. Where do we go from here? Sherin, Angie, and Makeeya dig into the sudden shutdown, the alternatives, and the moves Netflix, Hulu, and Viki are making (for better or for worse).
What's Up K-Drama?
2018 has not been a fruitful year for K-drama. Only a few series pulled us in and our ladies break down why. They look at the changes in trends of the latest shows, the heroines they love watching, and where the latest adaptations are coming from.
Thank U, Next
Ariana Grande may have broken the internet this month but K-drama is the thing that's taking over completely. As more and more networks catch on to the fact that…y'know…K-drama is HUGE, they're still trying to figure out a delivery system that works. Sherin, Angie, and Makeeya share what they really want from an Asian drama streaming service. Netflix, we hope you really are listening 'cause these ideas are #legit.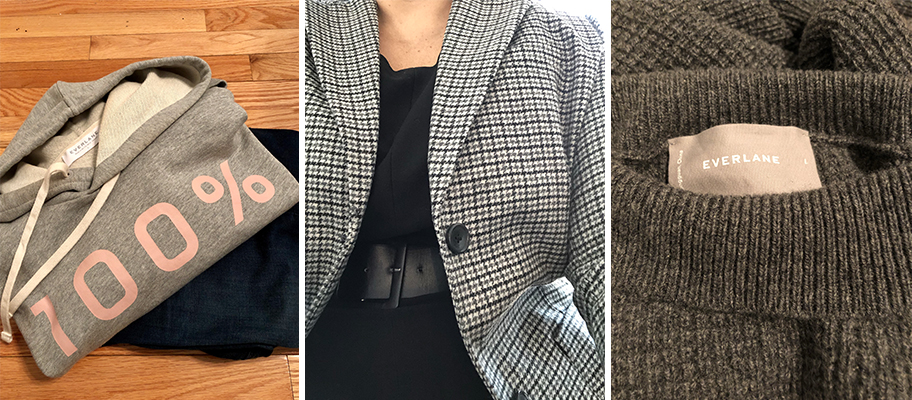 The 100% Human French Terry Hoodie

 (Heather Grey/Pink) - 

$55




The Wool Academy Blazer

 (Mini Check Plaid)

 - $150




The Cashmere Waffle Square Turtleneck

 

(Heather Grey)

 - $155
We're shining brighter than the lights on our Christmas tree thanks to Everlane's stylish premium essentials clothing! They take the stress out of holiday shopping with their honest approach to their pricing and material. Get into the holiday spirit with our personalized Geek Girl Riot collection at Everlane.com/GGRIOT. You'll even get free shipping on your first order (and who doesn't love free shipping?)!
Tune in to Geek Girl Riot on idobi Radio every Tuesday at 11pm ET / 8pm PT for your dose of late-night geekery from our team of rioters. Til next time, see a list of everything our Rioters talked about below:
Watchlist:
– The Beauty Inside
– My Secret Terrius
– Sensory Couple
– Memories of the Alhambra
– Goblin
– Man to Man
– Kingdom
– The Beauty Inside (film)
– Faith: The Good Doctor
– Lovely Horribly
– Misty
– My ID is Gangnam Beauty
– What's Wrong with Secretary Kim?
– Are You Human?
– Still 17
– A Korean Odyssey
– Welcome to Waikiki
– Radio Romance
– While You Were Sleeping
– Queen of Mystery 2
– My Husband, Mr. Oh!
– Girl From Nowhere
– Gossip Girl
– Eternal Love
– The Girl on the Train
– Hello Monster/I Remember You
– Signal
– Secret Garden
– Legend of the Blue Sea
– The Heirs
– Buffy the Vampire Slayer
– Oh My Ghost
– Hey Ghost, Let's Fight
– Charmed
K-pop bops/OSTs:
– Key (Shinee) – Face
– Exo – "Tempo"
– Drinking Solo OST
– Dean
– Boys Over Flowers OST
– BLACKPINK x Dua Lipa – "Kiss and Make Up"
– Jennie – "Solo"
– Master's Sun OST
– Hyolyn – "Crazy of You"
– Red Velvet – "Bad Boy" / Really Bad Boy
– Jonghyun – "Beautiful Lady" / Oh My Venus OST
Podcast: Play in new window | Download