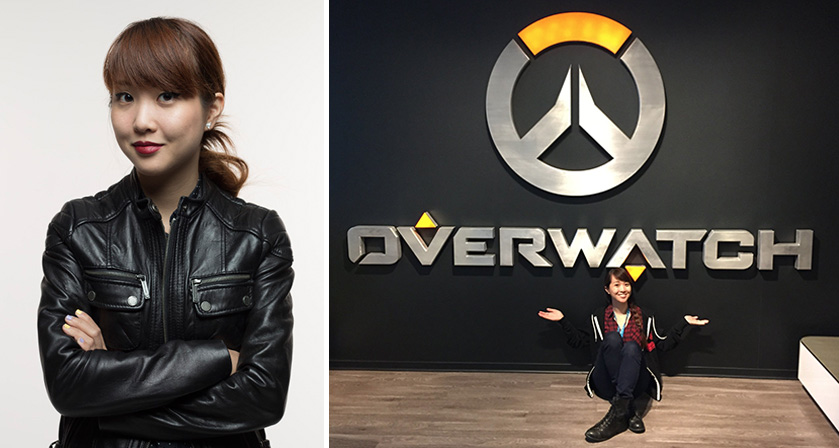 Sherin attended the Capclave science fiction and fantasy convention this weekend and sat down with guest of honor Alyssa Wong!
Alyssa is a sci-fi and fantasy writer who has been terrifying and amazing us with her short stories and her work on our fave video games. She's won the Nebula Award, the World Fantasy Award, and the Locus Award, to name a few, and her latest venture is taking her into the world of Overwatch. With so many stories to tell, who better to chat to for our latest Whachudoin'?
Alyssa is currently working on a novel about teenagers, romance and social media, and godkilling (naturally). Listen in as she shares how she realized she was ready to write a novel and how she unlocks stories from within (hint: it involves a lot of bubblegum pop). She also talks about how her incredibly powerful short story The Fisher Queen came to life, the importance of writing for yourself and, of course, zombie Jesus. It's a thing.
Our Rioters don't go anywhere without a good audiobook. They want you to up your audiobook game too with Audible—go to audible.com/ggriot or text GGRIOT to 500500 to start your trial and get a free audiobook!
Tune in to Geek Girl Riot on idobi Radio every Tuesday at 11pm ET / 8pm PT for your dose of late-night geekery from our team of rioters. Til next time, see a list of everything our Rioters talked about below:
LINKS:
– Blizzard
– Overwatch
– World of Warcraft
– StarCraft
– Charles M. Schultz
– Octavia Butler
– She-Hulk
– Star Trek
– Harry Potter
– The Wicked + The Divine
– A Fist of Permutations in Lightning and Wildflowers – Alyssa Wong
– Artemis and Actaeon
– The Fisher Queen – Alyssa Wong
– Epic Games
– Hungry Daughters of Starving Mothers – Alyssa Wong
– Game of Thrones
– The Hunger Games
– Battle Royale
– Dragon Age
– Fire Emblem
– Animal Crossing
– The Legend of Zelda: Breath of the Wild
– Steven Universe
– Adventure Time 2017 SpOooktacular – Alyssa Wong, Grady Hendrix, Adam Cesare, Chris Lackey
– Bram Stoker
– H.P. Lovecraft
– Stephen King
– Shirley Jackson
– Flannery O'Connor
– A Rose for Emily – William Faulkner
– Great Expectations – Charles Dickens
– Fortnite
– The Librarians
– Dragon Age: Inquisition
Podcast: Play in new window | Download