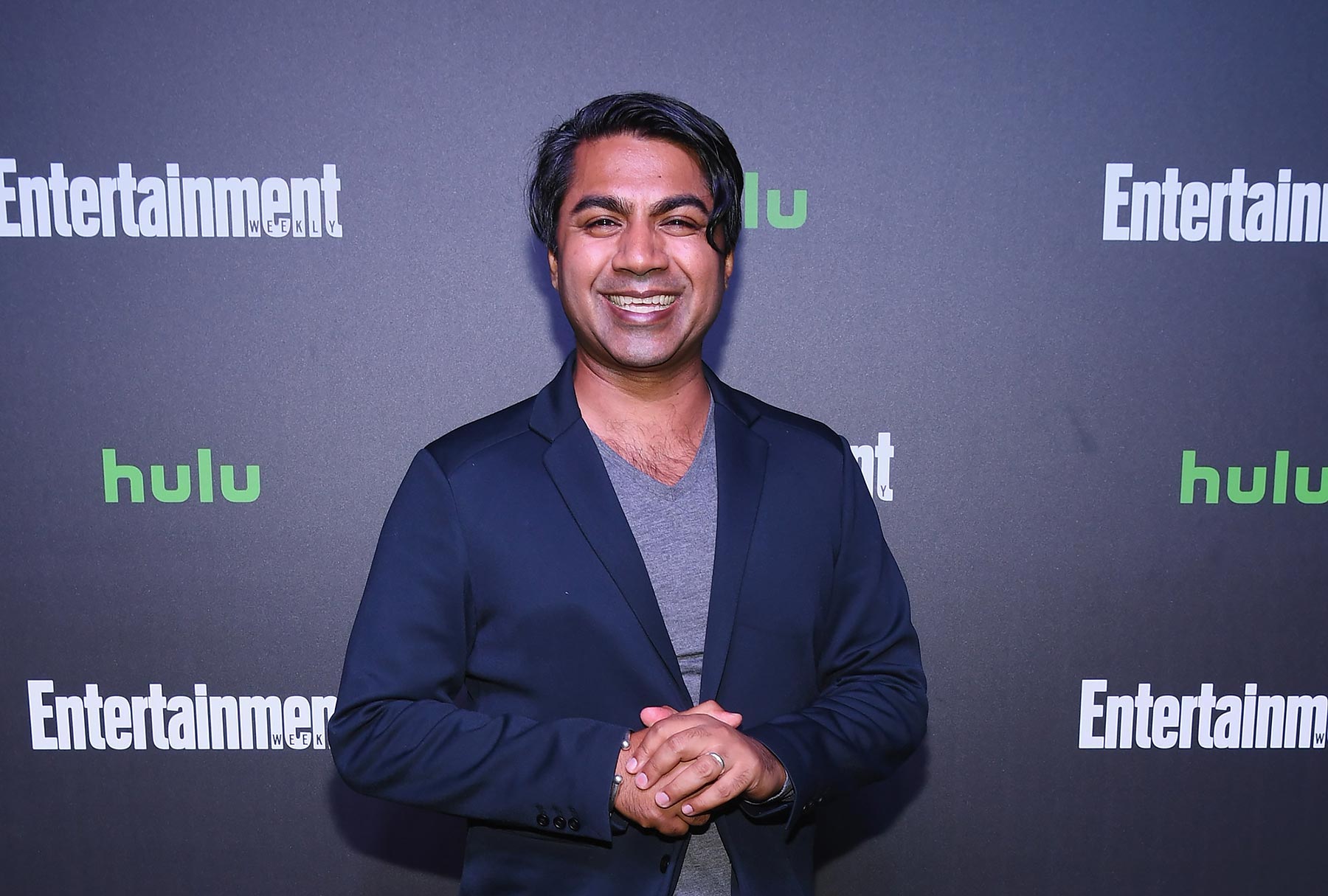 Photo by Dave Kotinsky/Getty Images for Hulu
Our friend Arvind Ethan David is a man of many talents. He's a writer, producer, and director (and now father—congrats, Arvind!) with many different projects in the works. He sat down with Sherin and Monique for his second Whachudoin'? to talk what he's working on…which makes for a whole lot of hilarious and entertaining conversation.
That list includes his upcoming adaptation of The Garden of Evening Mists for HBO, as well as his comic, written with Mike Carey, and soon-to-be show, also with Mike Carey, Darkness Visible. Arvind even has an unannounced adaptation of one of his favorite Irish novels planned (we're putting together the clues, y'all). He also talks Dirk Gently and the exciting new projects the team are working on to continue the story.
Tune in to Geek Girl Riot on idobi Radio every Tuesday at 11pm ET / 8pm PT for your dose of late-night geekery from our team of rioters. Til next time, see a list of everything Arvind and our Rioters talked about below…and check out our first Whachudoin'? chat with Arvind here.
LINKS:
– Darkness Visible
– Mike Carey
– Jagged Little Pill
– Alanis Morissette
– Diablo Cody
– Diane Paulus
– Waitress
– Pippin
– Porgy and Bess
– Douglas Adams
– The Garden of Evening Mists – Tan Twan Eng
– The English Patient
– Hiroshi Abe
– Sylvia Chang
– John Hannah
– Julian Sands
– David Oakes
– Tom Lin
– Richard Smith
– Trauma
– Colin Firth
– Dirk Gently's Holistic Detective Agency
– Dirk Gently's Holistic Detective Agency – Douglas Adams
– Mpho Koaho
– Jade Eshete
– Hannah Marks
– Neil Gaiman
– Dirk Gently comic book 
– Max Landis
– Locke & Key
– Vampire Wars
– Trevor Macy
– Gerald's Game
– Oculus
– Hush
– The Strangers
– Russell Hornsby
– Asher D Walters
– Sugarhouse
– Supergirl
– David Harewood
– Idris Elba
– Luther
– Full Bleed
– 'Me and 42' essay – You and 42 collection
– Counterpart
– JK Simmons
– Richard Schiff
– Dear White People
– Atlanta
– Expecting Better – Emily Oster
– Serenity
– Culture series – Iain M Banks
– Culture adaptation on Amazon
– Utopia – Dennis Kelly
Podcast: Play in new window | Download