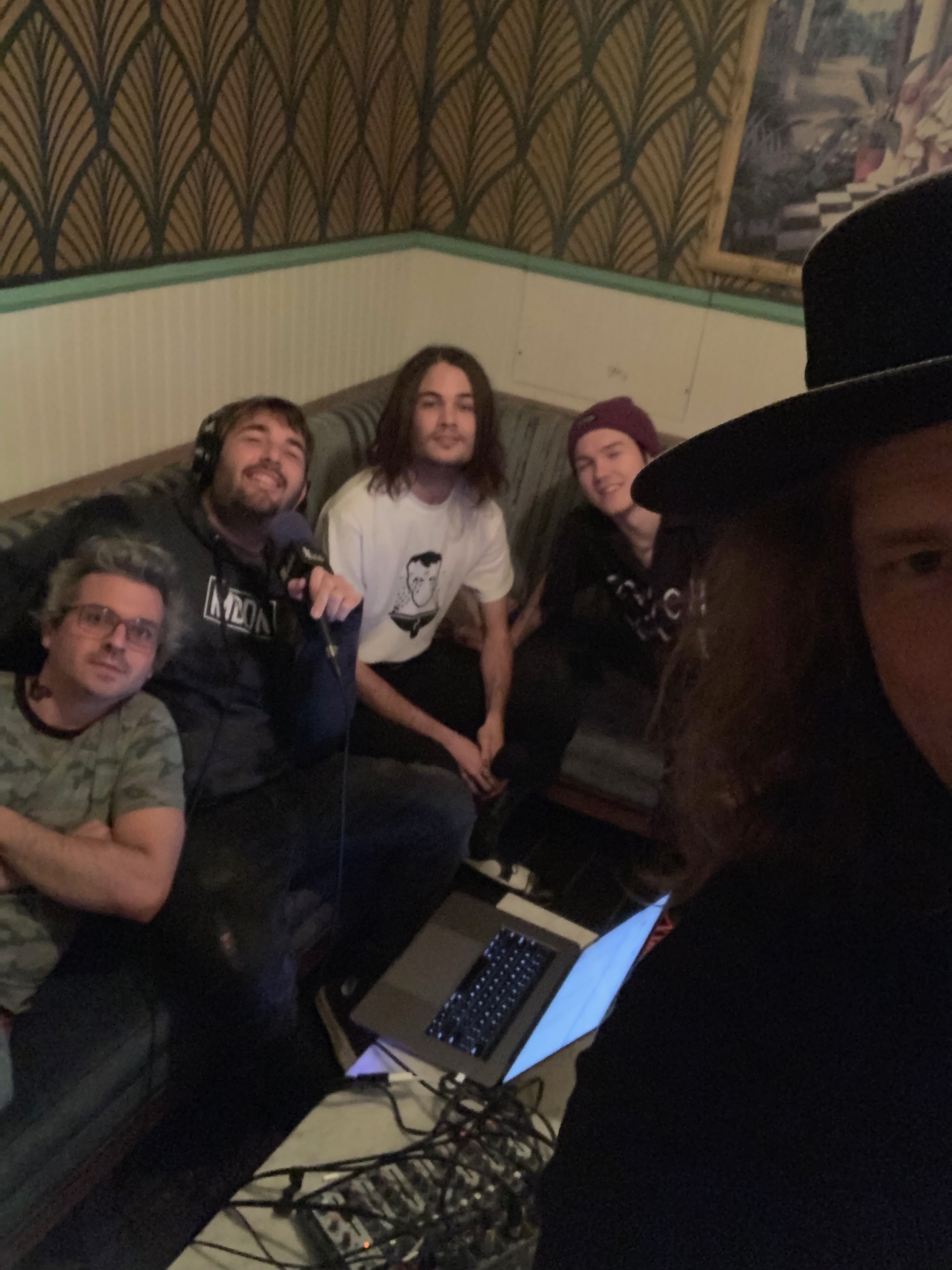 After not doing a show from On The Rox since August we are back and better than ever! Medford co-hosted for the millionth time plus FRND, Goody Grace and Iain Shipp of Hey Violet came by to hang!
FRND's sophomore EP Before U I Didn't Exist just dropped today and it is DOPE. You may know him as Andrew Goldstein from multiple other projects and writing some bangers the last few years but his solo project is awesome. If it hits top 5 he'll get his koala tattooed on his neck so buy Before U I Didn't Exist here.
Goody Grace, where do we begin… He's the homie, has been on the show a handful of times, has played a couple of songs acoustic at idobi that you can check out and now he's opening for blink-182 in Las Vegas this weekend! He has a new song out called "Nostalgia Is A Lie" and he'll be a household name very soon, trust me.
Iain Shipp is an incredible talented musician and you probably know him from Hey Violet but also plays in multiple other projects such as Rinse & Repeat who rules! Keep up with Iain cause it sounds like 2019 is going to be a big year for him.
As always big thank you to Medford for helping put this together and On The Rox for letting us do it here!
Podcast: Play in new window | Download