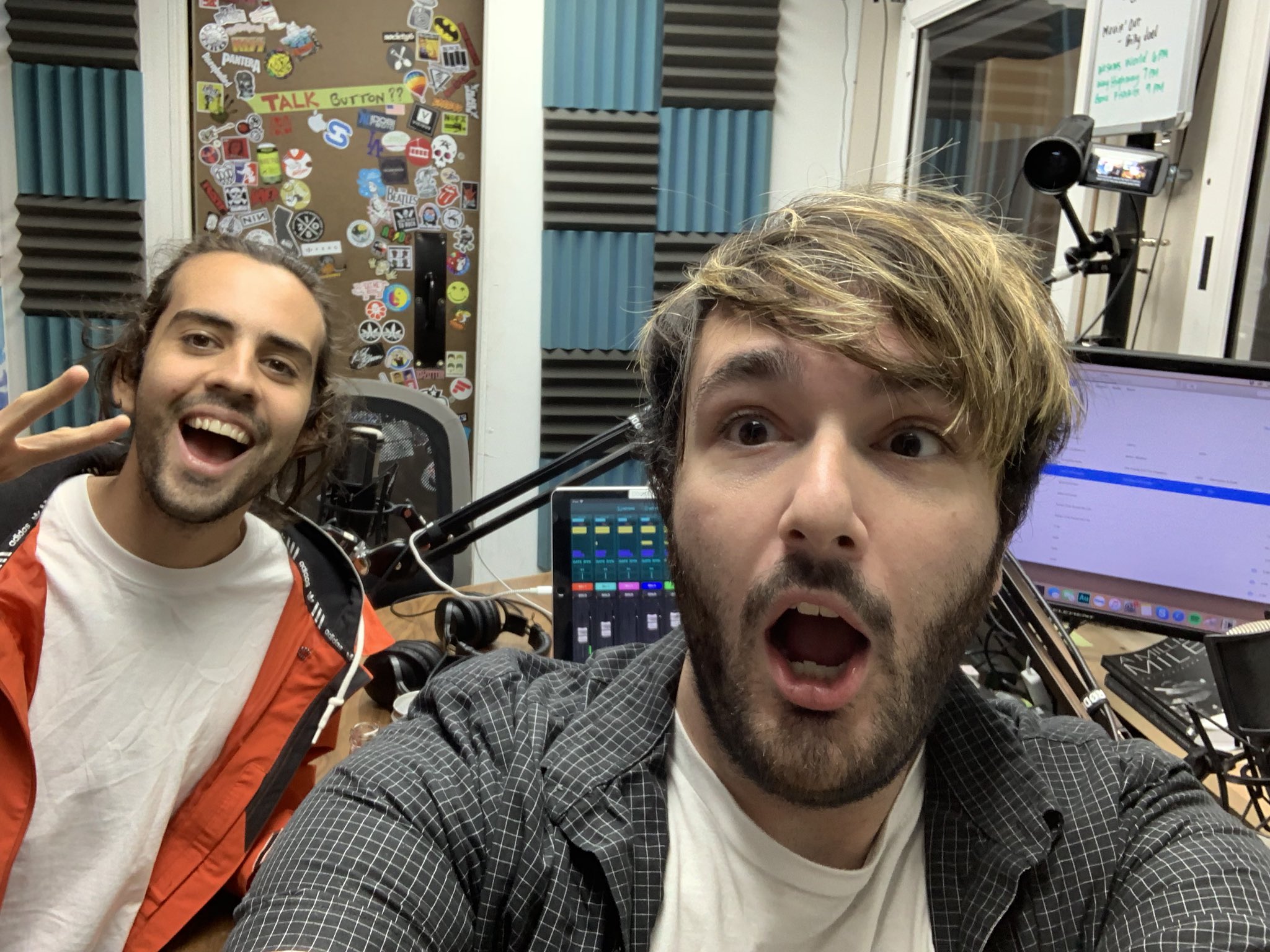 It was a fun fun show on idobi Radio (that rhymes)! It was the Songs That Saved My Life takeover on the show and also it was the 5 year anniversary of the show I had Jayden from With Confidence co-hosting, John from Taking Back Sunday, Pat from The Maine and JRM from 7715 all called in as well!
Our hearts are full thanks to Hopeless Records today. They've just released Songs That Saved My Life, a new covers compilation by all your faves, to raise money for suicide prevention and mental health charities. With songs from the likes of As It Is, Dance Gavin Dance, Dan Campbell & Ace Enders, and more, you'll be treated to twelve musical gems while helping an incredibly important cause. Each artist chose songs that helped them get through difficult times in their lives and now they're sharing their stories with you. (taken from https://ido.bi/6cl)
Jayden Seeley of With Confidence came by to co-host for surprisingly the first time ever! If you listen to my show ever you know With Confidence is one of my favorite bands and it was an hour to have Jayden on this episode. The guys are about to head out on tour with Broadside, Sleep On It, and Small Talk so go check them out!
John Nolan of Taking Back Sunday called in to talk about their Smashing Pumpkins cover they did for the Songs That Saved My Life comp! Hear all about how music has helped John over the years and what this song meant to the band. Also big congrats to Taking Back Sunday on being inducted into the Long Island Music Hall Of Fame! John also just dropped a solo record call Abendigo which everyone needs to check out.
Pat Kirch of The Maine came on the show for the first time talk all about their cover they did for Songs That Saved My Life  and what music means to Pat and The Maine! I love The Maine and if you haven't heard of them yet for some reason… I don't know what to tell you other than listen.
JRM(boiiiiiiiii) of 7715 called in for the first official actual semi approved playing of 7715's debut single "Week" which you can read all about, hear, and support HERE. 7715 is gunna take over the world, you heard it here first.
Podcast: Play in new window | Download