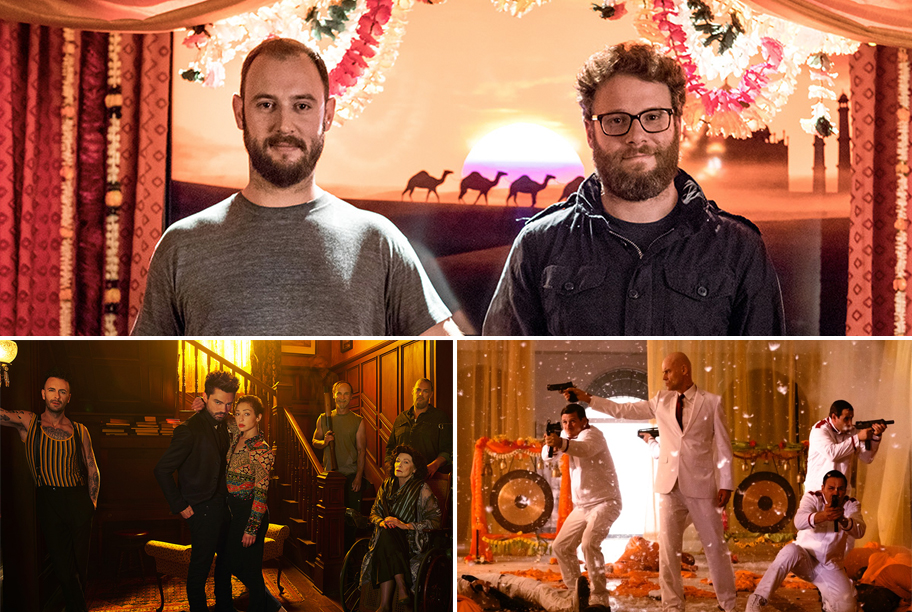 Top: Evan Goldberg & Seth Rogen. Credit: AMC. // Bottom left: Cast portrait. 
Credit: Frank Ockenfels/AMC // Bottom right: The Grail. Credit: Alfonso Bresciani/AMC
Come on Eileen…and everyone else 'cause it's time to talk Preacher! The AMC show has been simultaneously f#!cking with our minds and entertaining us for two seasons—now the third season is kicking into high gear every Sunday night and we're so damn ready.
Show creators Seth Rogen and Evan Goldberg stop by to talk new cast additions, translating the comics into an epic roadmap, and what it takes to make a show like Preacher (including dealing with a boycott movement). Sherin and Alex also try to explain the bizarre and depraved world that is season 3. If you listen real close you might even hear some details about the creative duo's other new Garth Ennis adaptation, The Boys. Just sayin'.
Preacher airs every Sunday at 10pm ET on AMC and we'll bet you a flying goat you're gonna be thrilled by every second of the next episode. Til then, get into Geek Girl Riot:
Tune in to Geek Girl Riot on idobi Radio every Tuesday at 11pm ET / 8pm PT for your dose of late-night geekery from our team of rioters.
Podcast: Play in new window | Download