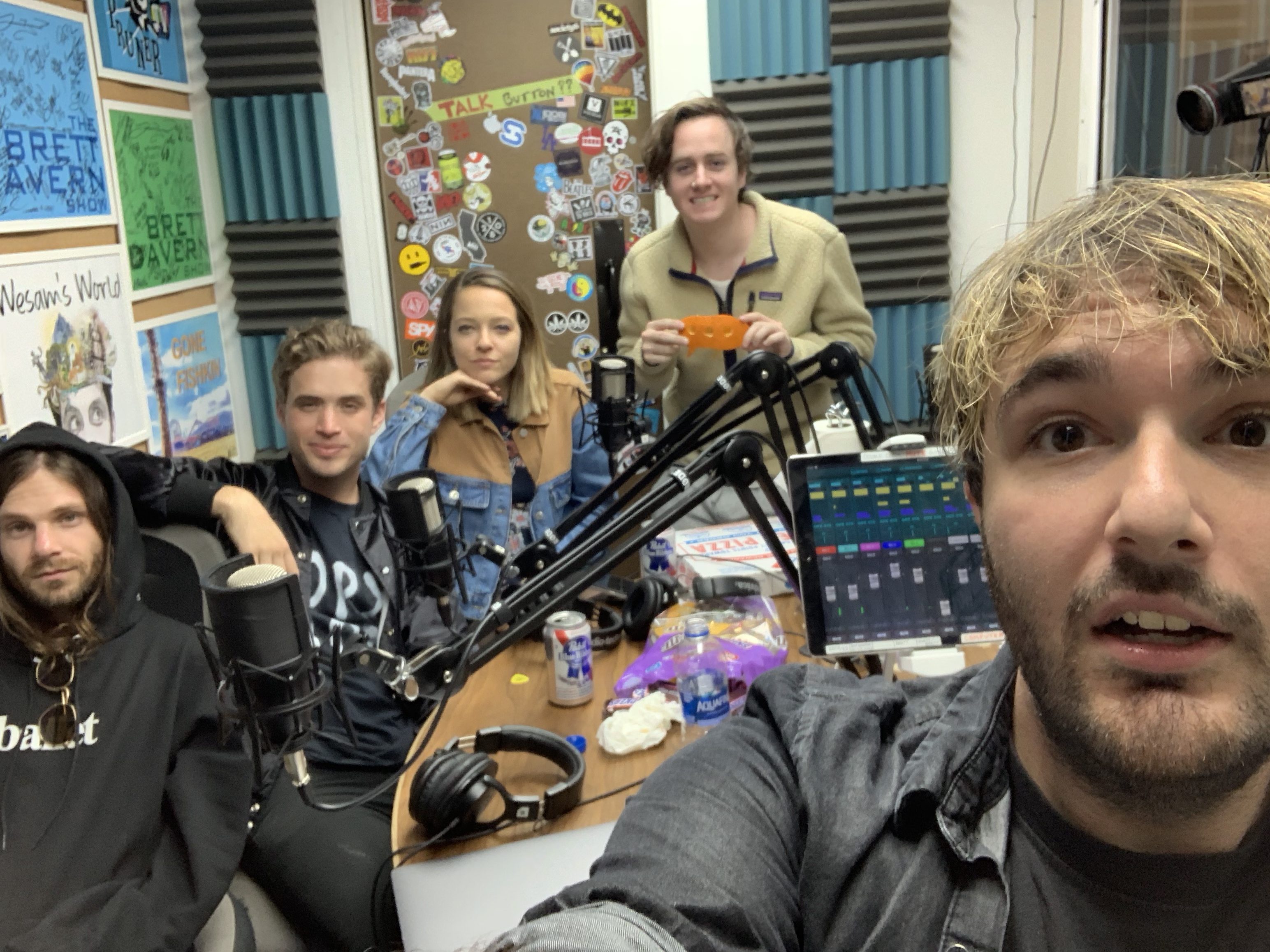 First live show in a month and after spending 2 hours on air i couldn't tell you a single thing we talked about! Emo Nite LA came by to co-host, we called Brian Logan Dales then he magically appeared then we also called lil aaron. Needless to say we're all very stoked for Emo Nite Day at The Shrine Auditorium 10/13!
Very stoked for Emo Nite Day this year so I had to have Morgan, T.J, and Babs come by to co-host! So many things happened that you'll just have to listen. A brief summery would be a surprise acoustic set from Morgan, a surprise in person appearance from Brian Logan Dales, and a surprise burp or 12. Everyone better be at Emo Nite Day at the Shrine Auditorium and you can grab your tickets here.
Brian Logan Dales was on the phone then magically appeared in studio and I couldn't be more stoked for him! He just landed a lead role in I Know What You Did Last Summer: The Unauthorized Musical which starts next next Thursday October 11th at El Cid in Los Angeles so grab your tickets and go support Brian and the rest of the cast!
lil aaron has been M.I.A but we tracked him down! He'll be at Emo Nite Day and now he has a phone again. I have no idea what we talked about on the phone but he might have slipped up about a future project with BOYFRIENDZ which you should listen closely to.
As mentioned in my podcast be sure to check out Audible.com/FISHKIN for a free 30 day trial because I love it and it's given me so much opportunity to "read" some books I never had time for!
Brought to you by Audible. Start a 30-day trial and your first audiobook is free! Go to audible.com/FISHKIN or text FISHKIN to 500500.
Podcast: Play in new window | Download