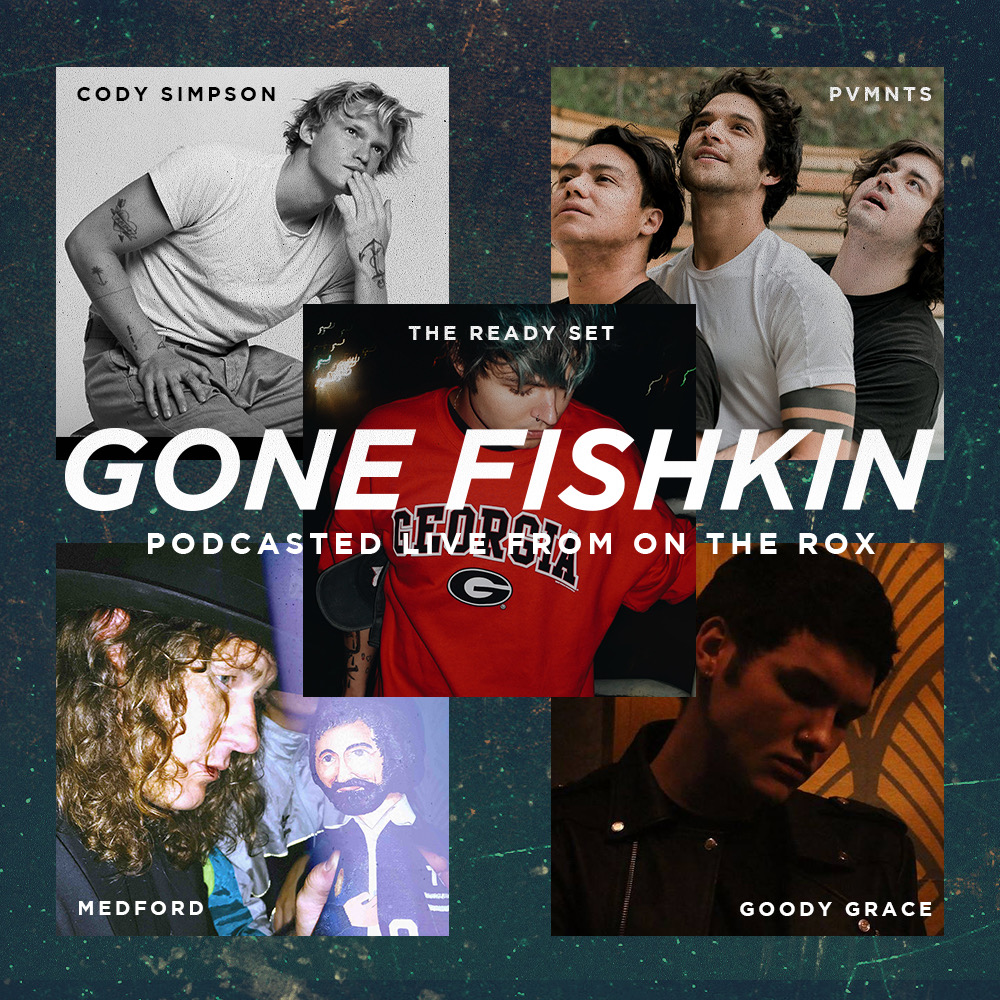 Won't lie, had some audio issues so the first 12 minutes are a little rough so BE WARNED. If you wanna skip over it, I will not be offended but if you wanna listen… Go for it!
A packed show it was live from On The Rox! Medford had his iconic 5th co-hosting spot, Cody Simpson, PVMNTS, Goody Grace, and The Ready Set all hung out and you'll just have to listen!
Cody Simpson stopped by to talk about his 2 new singles "Underwater" and "Pirates Dream" and talks a little about his early touring days with the PVMNTS guys and more! Definitely keep an eye out for more music from Cody and live dates cause I can't wait to see him play for the first time!
PVMNTS stopped in after they played a couple songs acoustic at the idobi Studio and premiered them for us! You can hear them in the podcast and on idobi! They just dropped their debut EP Better Days which you can buy at that link i made for it! They're about to head out on their first tour so be sure to keep an eye out.
The Ready Set stopped in because I love Jordan and Cameron and TRS just dropped their EP V2 which is the follow up to V1 and there's already a new EP on the way! Support Jordan, Cameron and all their endeavors cause there's A LOT.
Goody Grace wanted to crash so Goody gets what he wants! He just started a tour with Anne-Marie and is going to be touring for roughly forever catch him on tour with Skizzy Mars in the very new future. He has a new song Girls In "The Suburbs Singing Smiths Songs" ft G Eazy which is fire and you need to buy.
Podcast: Play in new window | Download