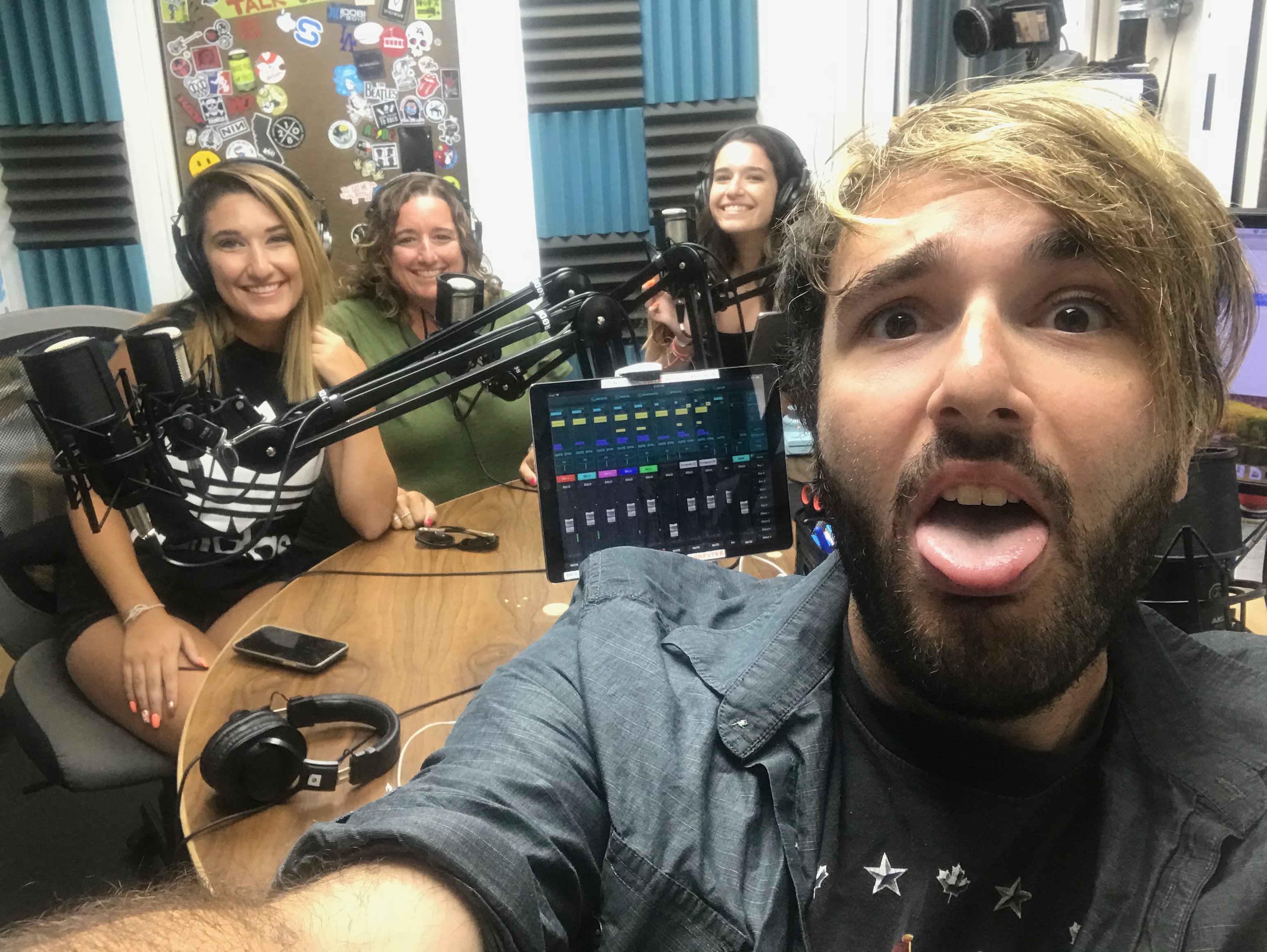 From Warped Tour to the hospital to my family being here in Los Angeles we got ourselves a live show again! My family co-hosted and this is the first time in my show's history Faith, Mom, and Amanda were all on it! Also my Grandma made her first appearance by calling my Mom not realizing she'd be on the radio, don't think she knows still. Set It Off stopped by to play a couple of killer songs. I put With Confidence on the spot and called them live and then Blue October called in! PLUS Youth Fountain called in with a big announcement.
So my Mom, Faith, and Amanda are all in town so I figured I'd have them in to co-host, nothing could possibly go wrong, right? Surprisingly nothing did! We talk about my time on Warped, my brief hospital stay due to a spider bite turned into infection but I'm okay now, and more! Amanda sang "Stay" – Rihanna acapella then my Grandma called my Mom not knowing I was gunna answer and put her on the show.
Set It Off stopped by and played "Kill The Lights" and their new single "Killer In The Mirror" and talk to me! The boys started a new era of Set It Off which I couldn't be more excited for. I've gotten to hear some things and stuff from them and you guys are going to be HYPED on it. hear all about their upcoming tour which you can more info here and go see them play!
With Confidence just dropped their sophomore album Love and Loathing which you need to buy right now. Put them on the spot and called them to talk a little about it but you can hear more about the album tonight (8/13) at 5PM ET and a special encore at 10PM ET when the guys take over for the Finally Found That Something special!
Blue October is dope as hell so Justin called in! I think he may have premiered a song with me? Regardless Justin is dope and about to drop an album and head out on tour. Get all the info on the show or if you're more of a reader, here.
If you're interested in learning more about Full Sail University visit fullsail.edu/idobi 
Podcast: Play in new window | Download