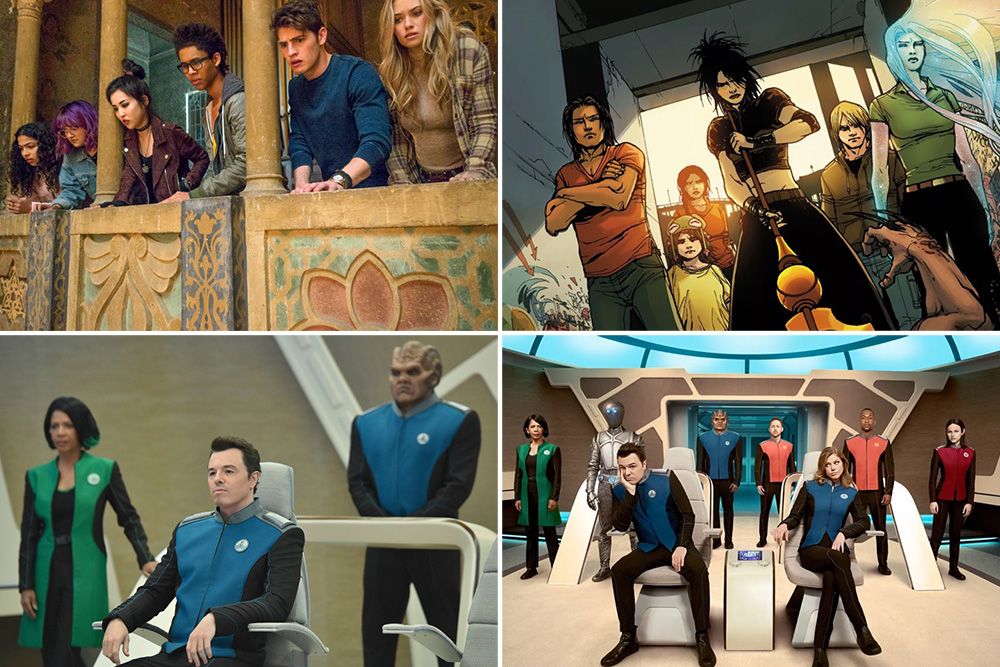 This week on Geek Girl Riot it's a triple threat She Said / He Said / She Said special with Sherin, Philip, and Alex as they rave about Marvel's Runaways and rant about The Orville.
First up, Hulu's new show Marvel's Runaways has got us all talkin'. Based on Brian K. Vaughan's comic series, the TV adaptation pays homage while diverging in wonderful ways sure to please comics fans and new fans alike. The Rioters introduce Runaways' main characters, tease their favorite moments, and talk why this is the new superhero show to stick with. You go, Runaways, cheers to you! You can watch the first four episodes on Hulu now.
From superheroes to super-mad, Sherin and Philip Jean-Pierre then fill Alex in on why FOX's show The Orville makes them angry (and a whole lotta uncomfortable). Seth McFarlane might give people the giggles with Family Guy and American Dad, but The Orville—which takes some of its inspiration from our beloved Star Trek—is decidedly less funny, and even more offensive…and not in a good way.
Wanna dig into Marvel's Runaways with us? Have a whole lotta opinions on The Orville? Come @ us, y'all.
Podcast: Play in new window | Download