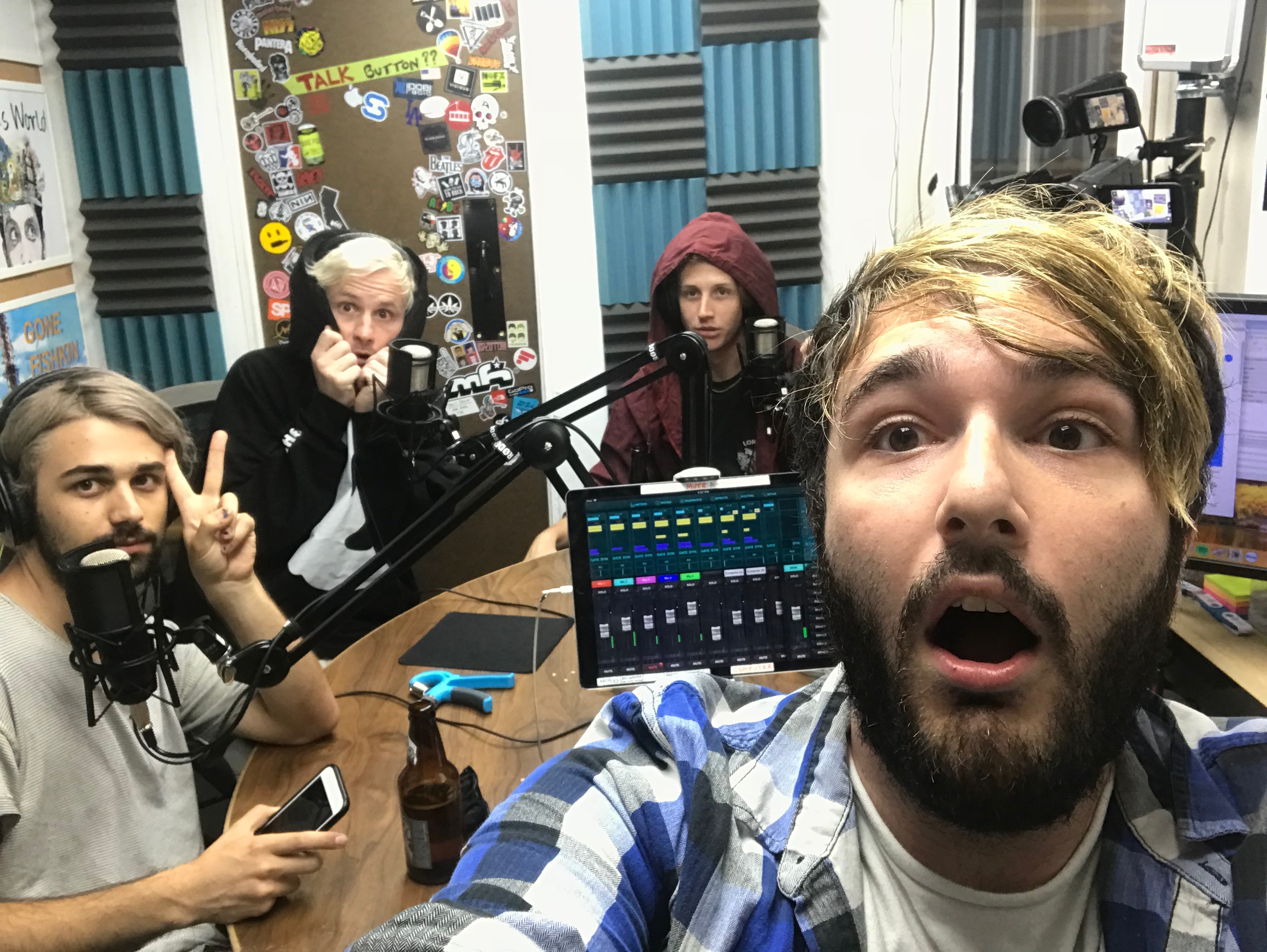 Last live show before Warped! Tennis System came by to co-host about their new body of work P A I N plus Your Favorite Color stopped by and Prima Donna called in!
Tennis System are the homies minus Matty while talking about sports. Incredibly talented band I've had the honor of seeing live a handful of times and even had them in studio to play a couple of songs acoustic! Check out their new body of work (cause I don't want to say it's an EP or an LP )P A I N  cause it's dope!
Your Favorite Color came by the studio to play a couple of songs and talk with me and they're awesome. They have an EP out called Your Favorite Color is Red and Mine Is Blue so go check it!
Prima Donna are a super cool rock band that called into the show! They have a new S/T release that you're gunna love. They're playing some shows so you have to go see them!
Podcast: Play in new window | Download