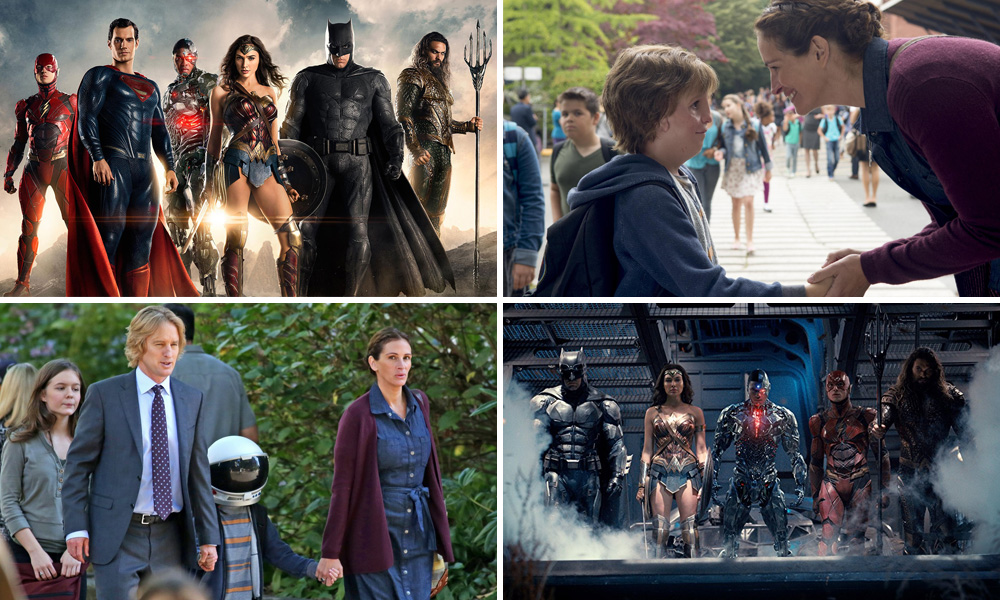 This week we're bringing in the B-team…aka the Boys! Geek Girl Riot has teamed up with Fantastic Forum to bring you the DC superhero movie-du-jour: Justice League. Join FF host Ulysses E Campbell, Sherin Nicole, Drew Bittner, and Julian Lytle as they dig into the film's surprises, the directorial differences, and how this story gave the superheroes their humanity back. Be warned: There be spoilers.
Then we wonder at Wonder, the new film about a child with Treacher Collins syndrome, an extremely rare medical facial difference. Based on R.J. Palacio's beautiful 2012 novel of the same name, Stephen Chbosky's adaptation tells the story of Auggie as he tries to fit in at a new school. Kat & Cub, and special guest Little Miss O loved this movie, so they're joining us today to tell you all about it.
Read our Justice League review here
If you haven't heard, Geek Girl Riot is now on idobi Radio, in a new timeslot! Tune in every Tuesday at 11pm ET / 8pm PT for your dose of late-night geekery from our team of rioters. 'Til next time, make sure to catch Justice League and Wonder in theaters now!
Podcast: Play in new window | Download