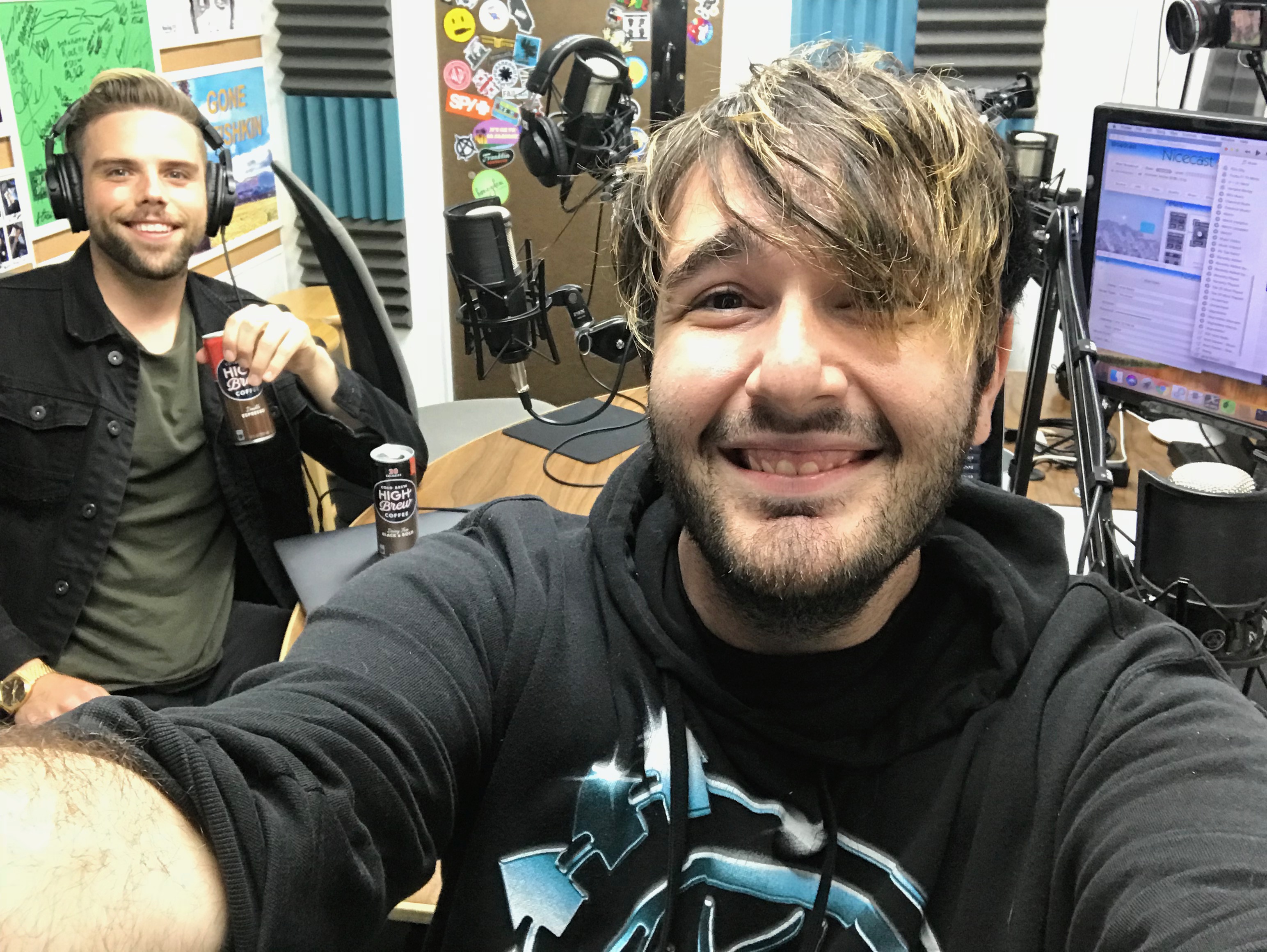 We've hit 100 episode of the podcast on our site and somehow Mike Naran has never co-hosted so he came in to co-host this week finally to talk about new music and his Indiegogo he has up for his debut record! We called lil aaron live to talk about Rock$tar Famou$, R I L E Y stopped in instead of calling in cause why not, Timmy Rasmussen accidentally called in and stay tuned at the end for a bonus interview with Yellowbird Mantra!
You may know Mike Naran from his solo music, CryBabyCry, or playing live for acts such as but not limited to Jake Miller, Andy Black, Juliet Simms, and more! Mike has an incredible voice and is one of the best guitarists I've seen, I linked to his instagram on here so you have no excuse for missing his next instagram live. Mike has a couple new singles out you can check out and he's gunna be working on his debut album very soon and can use your help so please donate to his INDIEGOGO if you can!
lil aaron just dropped his 2nd EP Rock$tar Famou$ and it's filled with some dope features and 6 fire tracks. It's just the start for lil aaron and I'm stoked to see him blow up. You can check him out playing "QUIT" live at our studio right here.
R I L E Y is playing his first headline show Friday June 8th at Chain Reaction and that's where you'll be able to find me. Grab your tickets here. He crashed the show instead of calling in and what a great surprise it was for Mike. Hear all about R I L E Y's new music he's working on and what's it's like to hustle as an artist and a tour manager. If you listened live you got to hear a dope new track from him but now you have to go see him play live to hear it.
Yellowbird Mantra dropped their album New England Weather which is awesome and you need to check out! Eben called in to talk about writing it and what the plans for the project are so check it out!
Also be sure to check out High Brew Coffee!
Podcast: Play in new window | Download