Geek Girl Riot
Geek Girl Riot - Star Trek: Discovery Chat, Hope Hanafin – Fashion Before Food
By Alex Bear | October 18, 2017 at 2:30 PM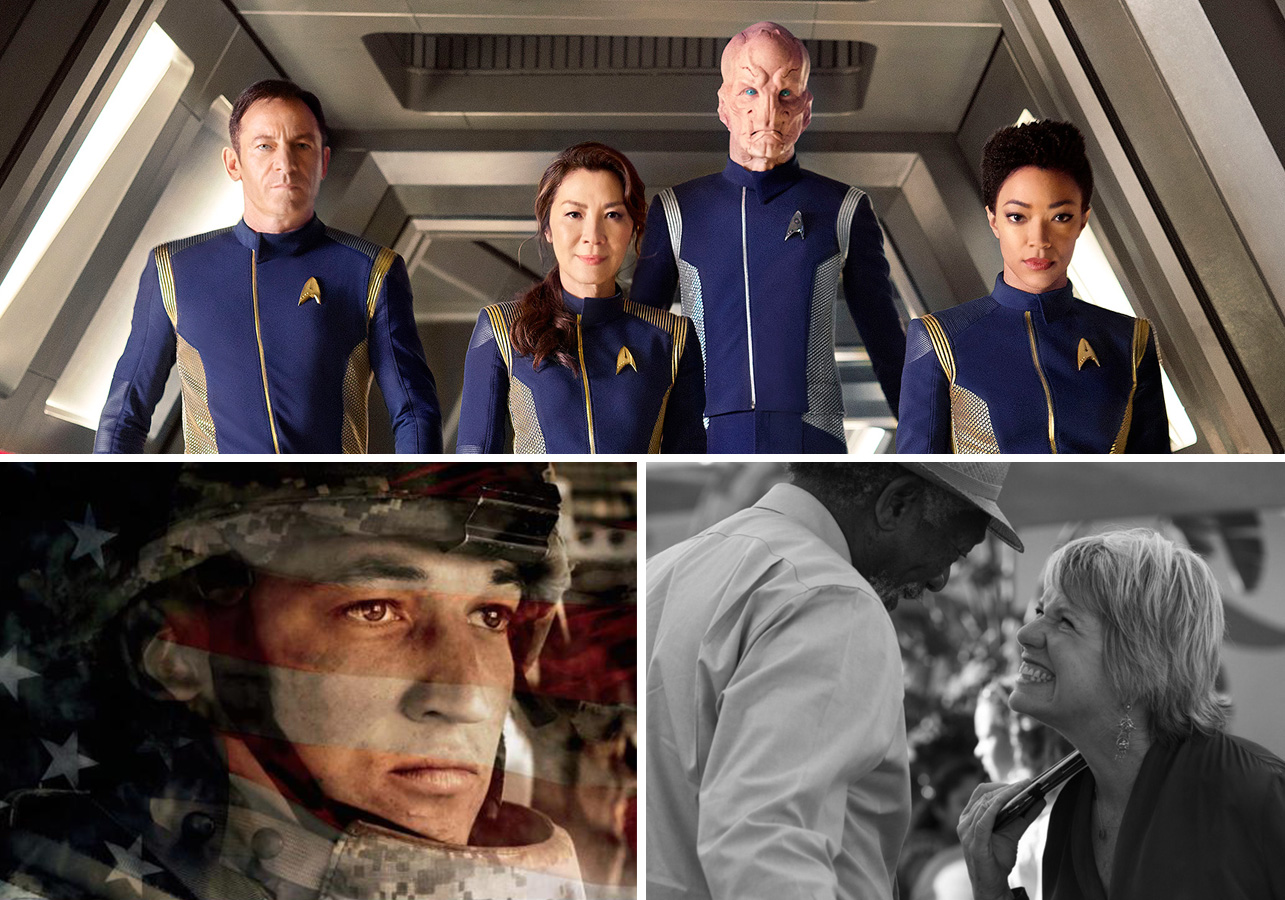 Set phasers to stan, because we're officially loving Star Trek: Discovery. On Geek Girl Riot this week, Sherin, Erin, and Joi get together to talk the new CBS All Access show. We applaud the diversity, the writing, and the special effects of Discovery, so join us as we dig into the show—then join us in live-tweeting the next episode on @GeekGirlRiot. (Resistance to revealing spoilers was futile for us, so if you haven't seen it yet, you have been warned…)
Leaving the final frontier, it's time to dive headfirst into the world of fashion. Monique is launching her new segment, Fashion Before Food, and what better way to kick it off than with costume designer Hope Hanafin? She's been behind the looks of a whole lot of our favorite shows and movies, like 500 Days of Summer, Law & Order, The Newsroom, and more. Most recently, Monique worked with Hanafin on the upcoming film Thank You For Your Service, which follows a group of US soldiers as they adjust to life back home, while struggling with the memories of fighting in the Iraq War.
Listen in as Monique and her friend/collaborator, children's book author Sahar Simmons, chat with Hope about the new movie, approaching projects and scripts in different ways, and finding costume inspiration. Hanafin also gives the most amazing advice on being an all-round fabulous kickass women. And girl, is she talking from experience.
Intrigued by Sherin's lowdown of new slasher-comedy film Tragedy Girls? Yeah, we ain't surprised—that movie is #killer. Lucky for you, Tragedy Girls opens this Friday, October 20th, so get ready to discover your next cult favorite.
If you haven't heard, Geek Girl Riot is now on idobi Radio, in a new timeslot! Tune in every Tuesday at 11pm ET / 8pm PT for your dose of late-night geekery from our team of rioters.
Podcast: Play in new window | Download