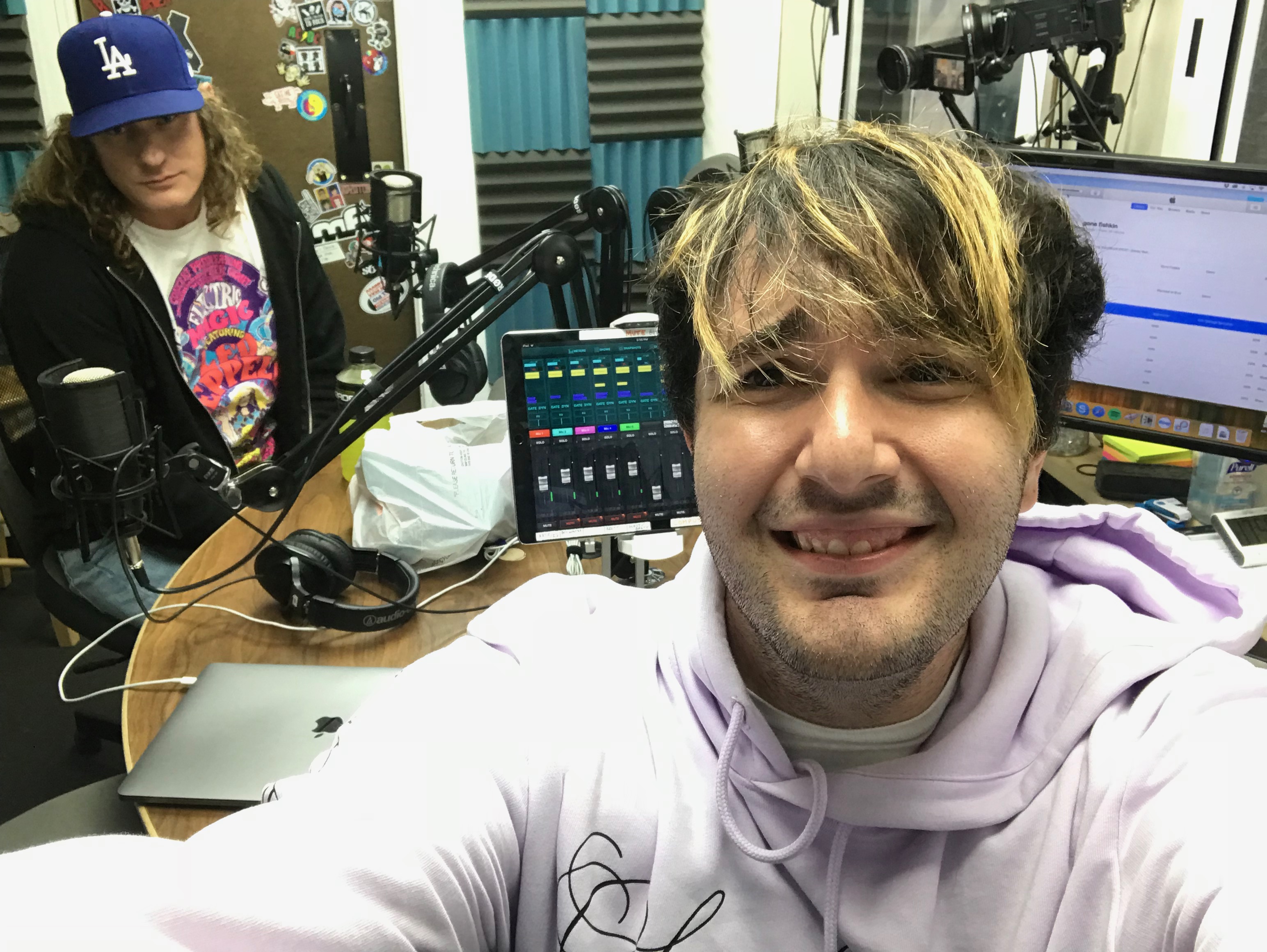 I say it every week but this week I especially mean it, it was a great show! Medford came by to co-host and I got to learn a lot about his past pre On The Rox and coming out to Los Angeles. Rob from Neverthere called in to talk about the new project and BUSTED called in to reveal a lot you need to know about. Also Medford had a surprise visitor come by, a new artist named Samson who we got to know and premiere a song from which you can only hear here right now!
I've gotten to know Medford over the last couple of years through mutual friends at various clubs and bars and he is truly one of the realest dudes out there. You can typically find him at On The Rox on the historic Sunset Strip so if you're ever in the area, you are legally required to say hi to him. Hear some stories about while he touring, doing photography and much more on the show! Medford brought in a surprise guest who goes by the name Samson and he premiered his debut single "Collide" which you can hear at the very end of the show.
Rob has been the homie for awhile now and I'm stoked he's finally putting out music with Neverthere! You may know him from Patent Pending and This Good Robot now his new band rules! They have their debut EP EP1 out now and the band is going to take off very soon, mark my words.
BUSTED might be a new band to you but odds are you know some of their songs already. They called in from the studio to give you guys some awesome news, they're working on their 4th album and plan on making their way to here to finally tour the states. Hear about their comeback after not playing together for a decade, their plans for the next release, about when the Jonas Brothers covered "Year 3000" and more!
Podcast: Play in new window | Download