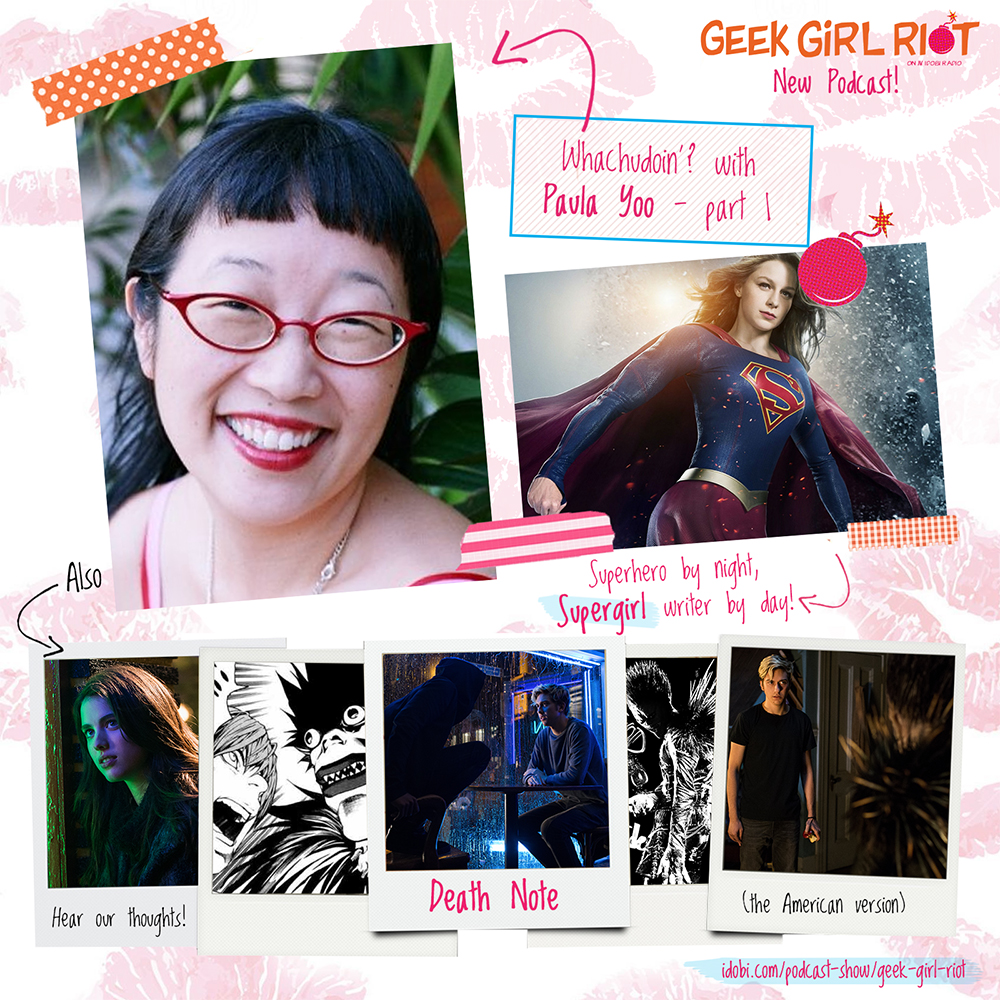 "I'm a combo platter"
Yeah, Paula Yoo herself just said that. Why? Because she is a woman of many, many talents. When not writing/producing/kicking ass for the likes of Supergirl, the upcoming Greenhouse Academy on Netflix, and previously The West Wing and Eureka…Paula is a novelist of YA, a picture book creator, oh and a classically trained violinist. She's done it all—and then some. In fact, she's done so many things and brings so much good conversation to the table, that we needed to split her Whachudoin'? special into two parts. Hit play below to hear Paula talk representation and inclusion, her amazing career, her YA novel Good Enough (reading list below) and more with Geek Girl Riot's Sherin and Day, then come back next week for round 2!
But before you do, sit down, because we need to talk. It's about Death Note. More specifically, the new American live action movie version from Netflix. As fans of the original manga and anime, and just fans of Japanese culture, non-whitewashing, and good movies in general, this film missed the point on So. Many. Levels. It made us more than a little bit crazy and a whole lotta mad, so much so that we had to share it with all of you—so stay tuned for that as well…and if any of you listeners happen to be in possession of your own Death Note, please feel free to write the name of any potential sequel in it. Thank you in advance.
We want to shout out Ed Skrein for turning down his role in the upcoming Hellboy reboot because he learned that the character was of Asian heritage. Cheers to you, Ed Skrein—this is what we need to see more of.
If you haven't heard, Geek Girl Riot is now on idobi Radio! Tune in every Tuesday at midnight (aka Wednesday morning) for your dose of late-night geekery from our team of rioters. For now, check out a list below of Paula's books (which we highly recommend you pick up right away), along with links for everything we chatted about in this week's show, and we'll leave you with this: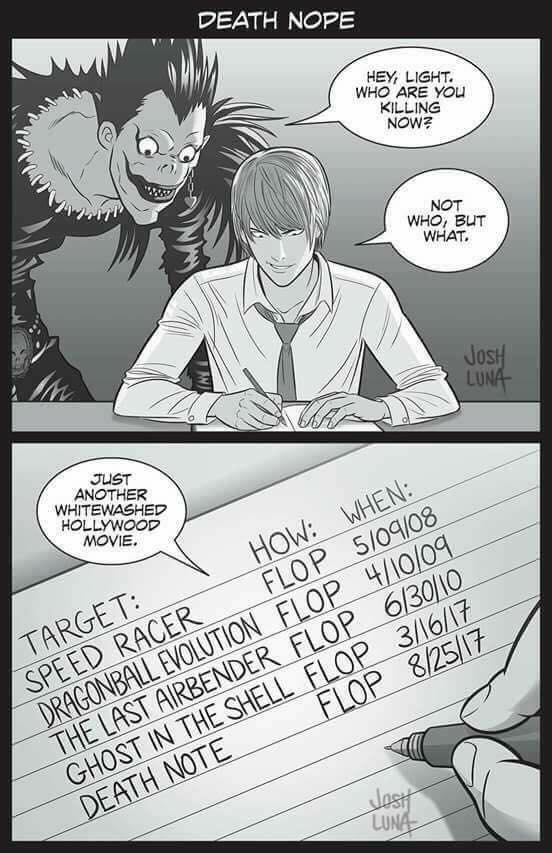 Reading List: Paula Yoo
– Want to Play? – Book #2 of the Confetti Kids series
– Lily's New Home – Book #1 of the Confetti Kids series
– Twenty-Two Cents: Muhammad Yunus and the Village Bank 
– Shining Star: The Anna May Wong Story
– Good Enough
– Sixteen Years in Sixteen Seconds – The Sammy Lee Story
Links:
– Supergirl
– Greenhouse Academy
– The West Wing
– Eureka
– Good Enough – Paula Yoo
– Star Trek
– Asian American ComiCon
– Ms. Marvel
– Spider-Man: Homecoming
– Anna May Wong
– Hattie McDaniel
– Piccadilly
– The Amos 'n' Andy Show
– Star Trek: Discovery
– Butterfly McQueen
– Miyoshi Umeki
– Lena Horne
– Dorothy Dandridge
– Hawaii Five-0 stars Daniel Dae Kim and Grace Park leave the show over pay equality
– All-American Girl
– Hidden Figures
– Diahann Carroll
– Fresh Off the Boat
– Dr. Ken
– Death Note – American Live Action version
– Death Note – anime
– Death Note – manga by by Tsugumi Ohba (author), and Takeshi Obata (illustrator)
Podcast: Play in new window | Download