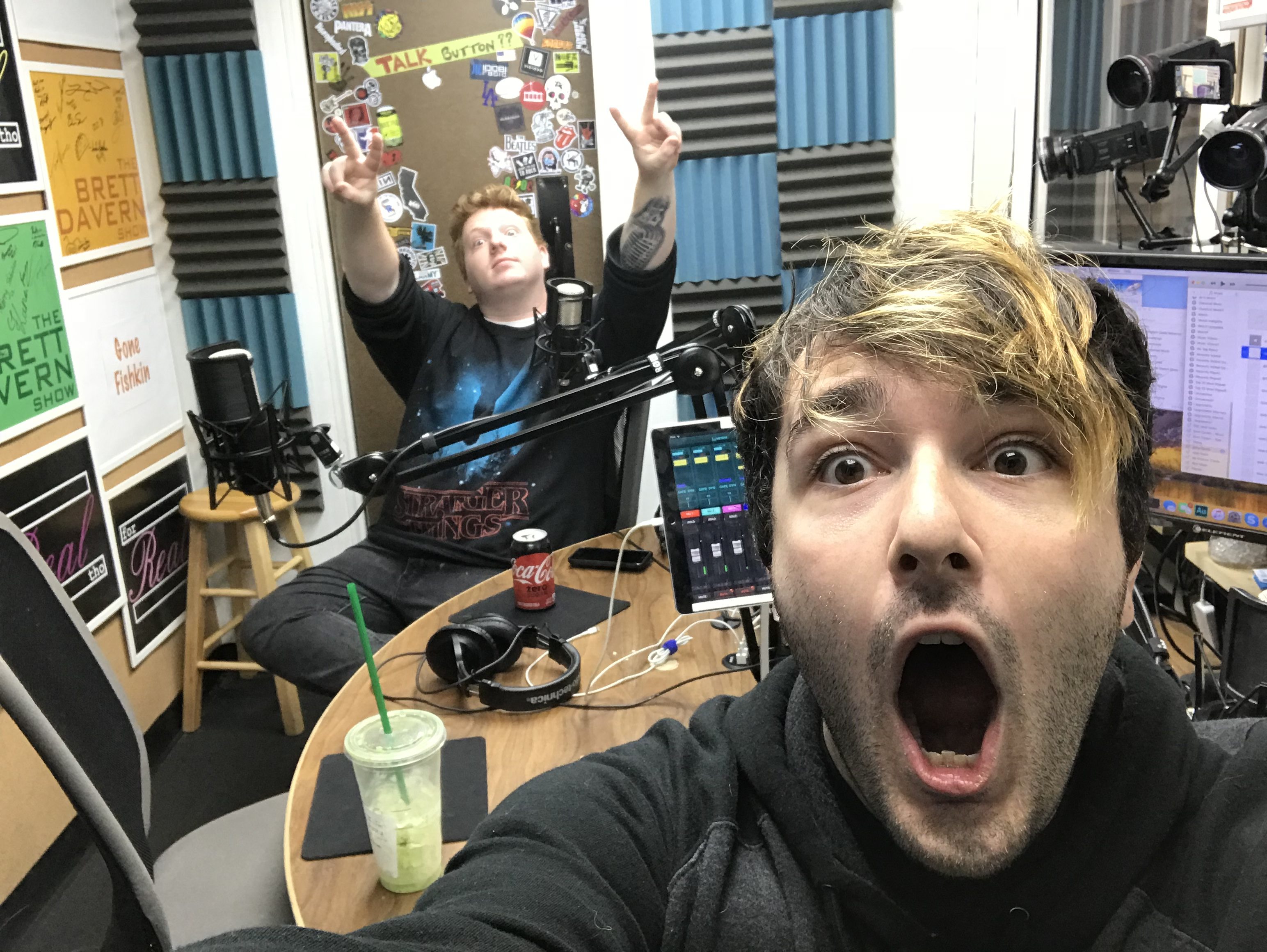 You always know it's going to be a good show when all the homies are on it! Mike Schiavo came by to co-host and talk about his upcoming show (which was dope), Stevie from The Faim called in plus Tyler Szalkowski, co-founder of Group Home Collective called in! I also cover a bunch of songs very poorly.
Mike Schiavo is a singer songwriter originally from the New Jersey area and made the move out to Los Angeles about 3 years ago. He dropped his self-titled debut EP in 2016  and is gearing up to drop some more music. Mike played his first full band show in over 4 years on Saturday at The Hotel Cafe and lets just say I teared up cause that's what his angelic voice did to me. Hear us cover songs, me bust his balls about not getting an invite to his birthday and more on this episode!
You know him from State Champs but Tyler Szalkowski also has a dope clothing line he co-founded with his manager Nick Holman called Group Home Collective. Hear how Tyler and Nick came up with the concept, Tyler's past with loving clothing and maybe he hints at something I can't write in here but you'll have to listen to find out. These designs are limited so get them now. Be sure to follow Group Home on Twitter and Instagram (no Facebook cause who uses it anymore?).
The Faim is your new favorite Australian band. They came by the idobi studio about 6 months ago and we got to hangout and they played some acoustic songs (yes that means a session is coming very soon). They just started releasing singles and are currently on tour in the U.K with big big plans you need to listen in for. Hear Stevie and I talk about that and more during the interview!
Podcast: Play in new window | Download