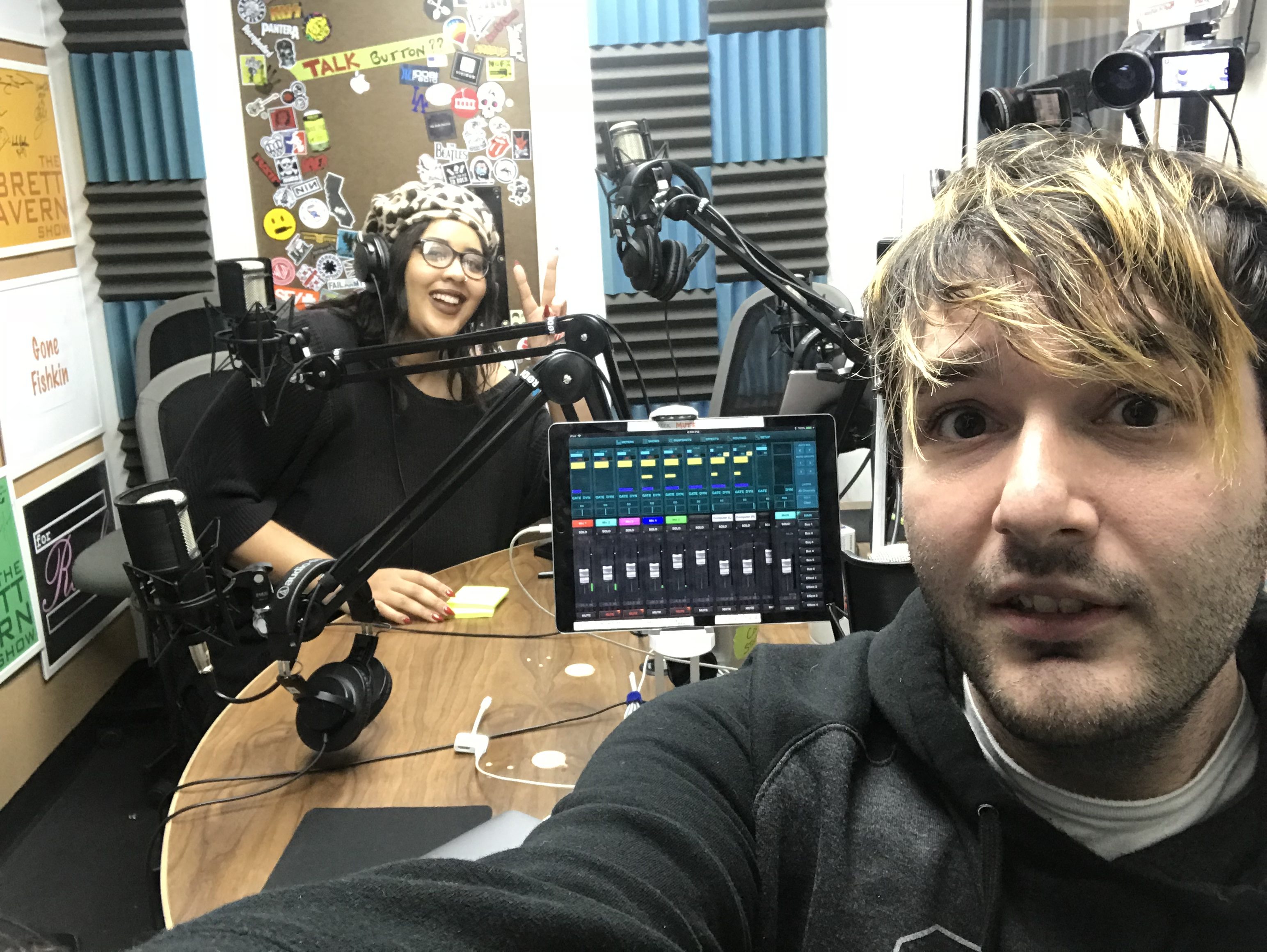 My shows are getting more and more unplanned and more and more random, you're welcome. This week I had everyone's favorite party guest and friend Shicafreak come in to co-host. With Confidence stopped by to play a couple songs and talk to me plus Thomas Falcone, and Chris Number 2 of Anti Flag called in… Well those were my planned guests then we had some surprises! Drew Chadwick randomly popped in and improvised a song… twice, so I could get one of them on my instagram story. Andrew Goldstein and Jayce Levi both called in to tell their favorite #ShicaStory too.
Shica came in the clutch to come by to co-host after I had a cancelation from Brian Logan Dales (no hate we still love DALES and will be at his show 4/4 at Hi-Hat grab your tickets here). Hear stories from Shica about her being "scary", finding my credit card in her wallet, and much more on the show! Also hear exclusive #ShicaStory from her, Andrew Goldstein and Jayce Levi. Jayce also dropped an EP Thursday you need to check out here.
With Confidence stopped by to play a couple of songs acoustic. Hear them play "Hear For Nothing" and "Archers" in the podcast, the videos will be on our site very soon as well! Talked to the guys about the "cake" they're "baking" in the studio which might be an album, might also be a cake, we don't know. Also hear about their show with Hope For The Day at Chain Reaction they'll be playing and much more! Love these guys very excited to spend time with them on Warped and beyond.
Legendary photographer Thomas Falcone called in live from the airport then his flight to talk about photography and more. Typically when Tom and I get together we talk about a whole lot nothing so this is the first time anything productive we talked about. Hear about his start, current touring with DJs, Big Sean, and working with All Time Low!
Very stoked that Chris Number 2 from Anti Flag and now idobi Radio host called in to talk about the band's new show ANTIcast which is on idobi every Friday and Sunday at 8PM ET. The show is tackling topics of what's going on in the world and more so be sure to check it out.
Podcast: Play in new window | Download