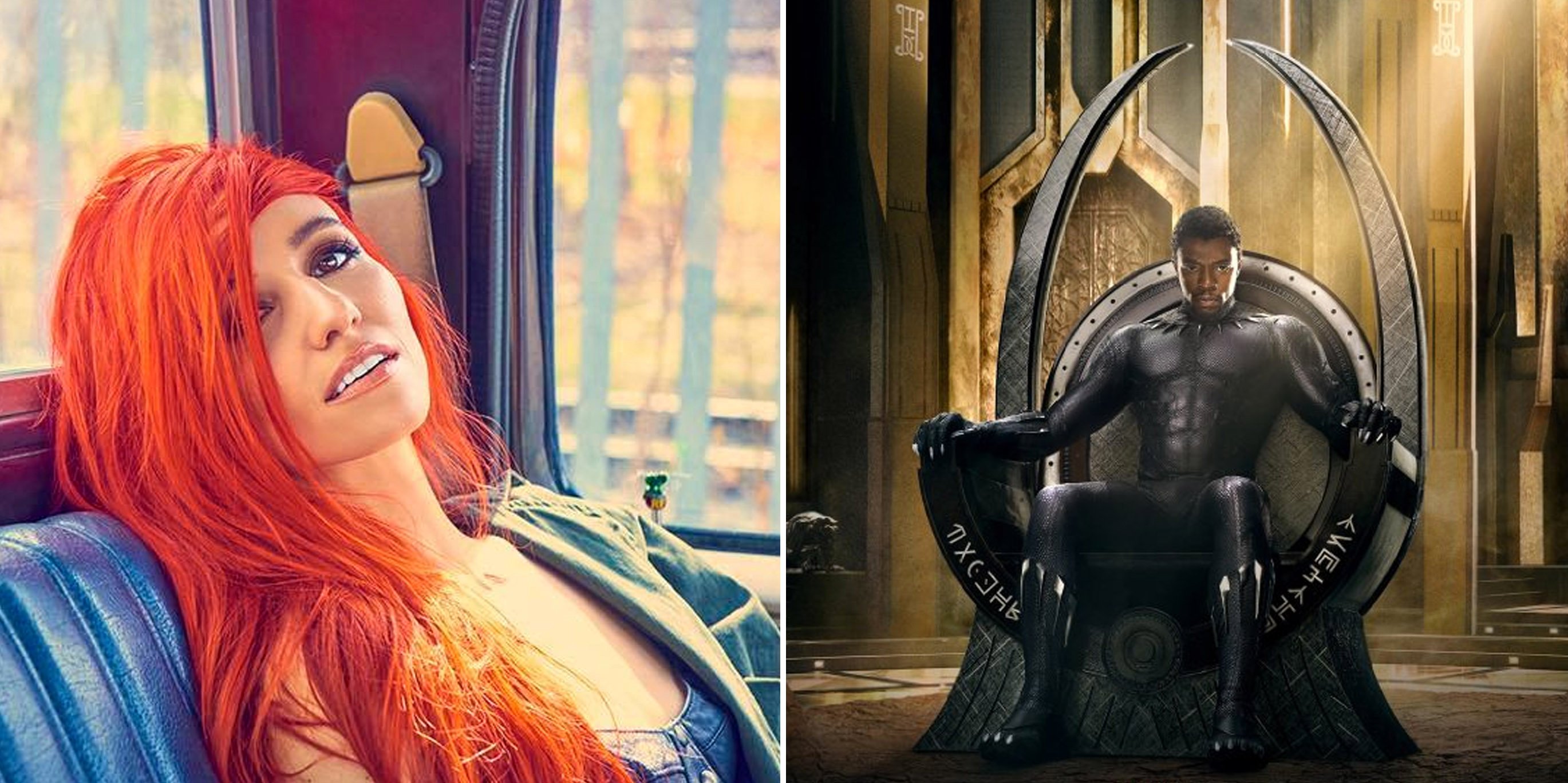 When geekdom and music collide, we here at idobi's Geek Girl Riot get doubly excited. That's why we're so thrilled to bring you today's Whachudoin'? chat with LIGHTS. She's putting out a new album + comic called Skin & Earth, and spoiler alert: you're gonna love 'em. Sherin and Alex call LIGHTS up to find out some more details and Easter eggs about the comic world of Madison Oasis she's created. They also chat Neil Gaiman, other artists and comics they're loving, and ill-fated frogs. Yup, frogs. You can get the comic book from Dynamite in July, and look out for the record this fall!
Next up Sherin and Jamal lose their minds over the Black Panther trailer—and who can blame them? Have you seen it? HAVE YOU? Then we have another instalment from our friends at Serial Box's Geek Actually—this time Rachel Stuhler tells us a bit about being a geeky mom, and why this is such an exciting time for women in geekery. And while we're on the subject, one of our favorite geeky women, Gail Simone, had some excitement of her own this week…on Twitter. Sherin and Jamal return to discuss the epic showdown of Gail Simone vs. The Mummy. Trust us, it's more entertaining than all 110 minutes of the new reboot.
If you haven't heard, Geek Girl Riot is now on idobi Radio! Tune in every Tuesday at midnight (aka Wednesday morning) for your dose of late-night geekery from our team of rioters. For now, you can find links to all the books/comics/films/Cheesecake Factory menu fundraisers the Rioters talked about in this week's episode below. Happy Rioting!
Links:
– Instant Star
– Runaways
– Prometheus
 – Alien: Covenant
– American Gods – Neil Gaiman
– American Gods show
– Neil Gaiman vs. The Cheesecake Factory menu (Donate to the fundraiser)
– Batman & Robin
– Gotham Girls
– Batman and Harley Quinn
– Bitch Planet – Kelly Sue DeConnick, Valentine De Landro
– Ms. Marvel – G. Willow Wilson
– Saga – Brian K. Vaughan, Fiona Staples
– The Wicked + The Divine – Kieron Gillen, Jamie Mckelvie
– Pretty Deadly – Kelly Sue DeConnick, Emma Ríos
– Monstress – Marjorie Liu, Sana Takeda
– Locke & Key – Joe Hill
– Becky Cloonan
– Colleen Duran
– Gail Simone
– Wonder Woman
– Y: The Last Man – Brian K. Vaughan, Pia Guerra, Jose Marzan Jr.
– Vengeance painting
– The Handmaid's Tale
– Fan film of Y: The Last Man
– LIGHTS' painting for the Juno Art is Art showcase
– Captain America: Civil War
– This Is Us
– Get Out
– The Good Fight
– Watchmen
– Batman: Year One – Frank Miller, David Mazzucchelli
– War Machine
– Star Wars Rebels
– The Invincible Iron Man (Little Golden Book) – Billy Wrecks, Patrick Spaziante
– Kong: Skull Island
– Godzilla vs. Kong
– Pacific Rim – Guillermo Del Toro
– Colossal
Podcast: Play in new window | Download