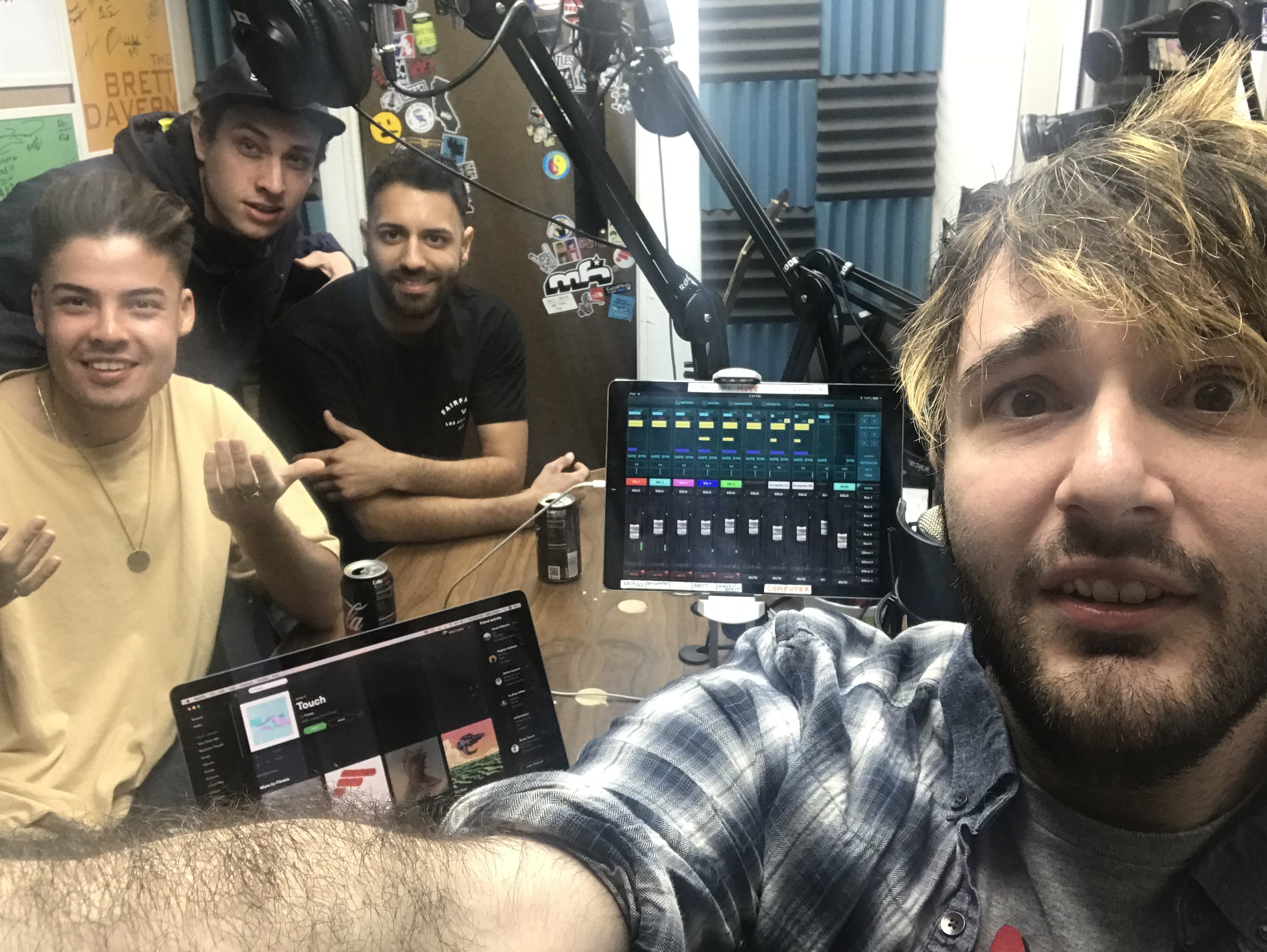 Friends, surprises, and more happened on my show this week so lemme tell you a little about it. The Habits came by to co-host and talk about their latest single "Ghost". Don Broco called in to catch up about their new album and US touring plans and Geoffro Cause called in as well! We thought the show was going to be over then FITNESS broke in and made The Habits end my show with "Ghost" live acoustic.
The Habits came by and it was much anticipated! Love these guys and we've been trying to make it happen for a minute and boom! it happened! Hear all about the guys' recent shows, singles, and seeing me outside of a show. Keep them on your radar because they're fricken rad as hell.
Rob from Don Broco called in to talk about the band's new banger of a record Technology and their upcoming tours in the U.S with Our Last Night then the final Vans Warped Tour. Hear about how I love this band and how Rob and I met initially.
Geoffro Cause called in to talk about writing with some of the biggest names in music and his new single "Quicksand". Geoffro is real dope so be sure to keep an eye for more music from him.
FITNESS, my best friends in FITNESS, wanted to come crash my show and this was the perfect week. Max and Kenny came busted into the studio for the last 15 minutes to talk about their music, yell things, then make The Habits play "Ghost" live on the spot with a guitar we found. Best surprise ever!
Podcast: Play in new window | Download