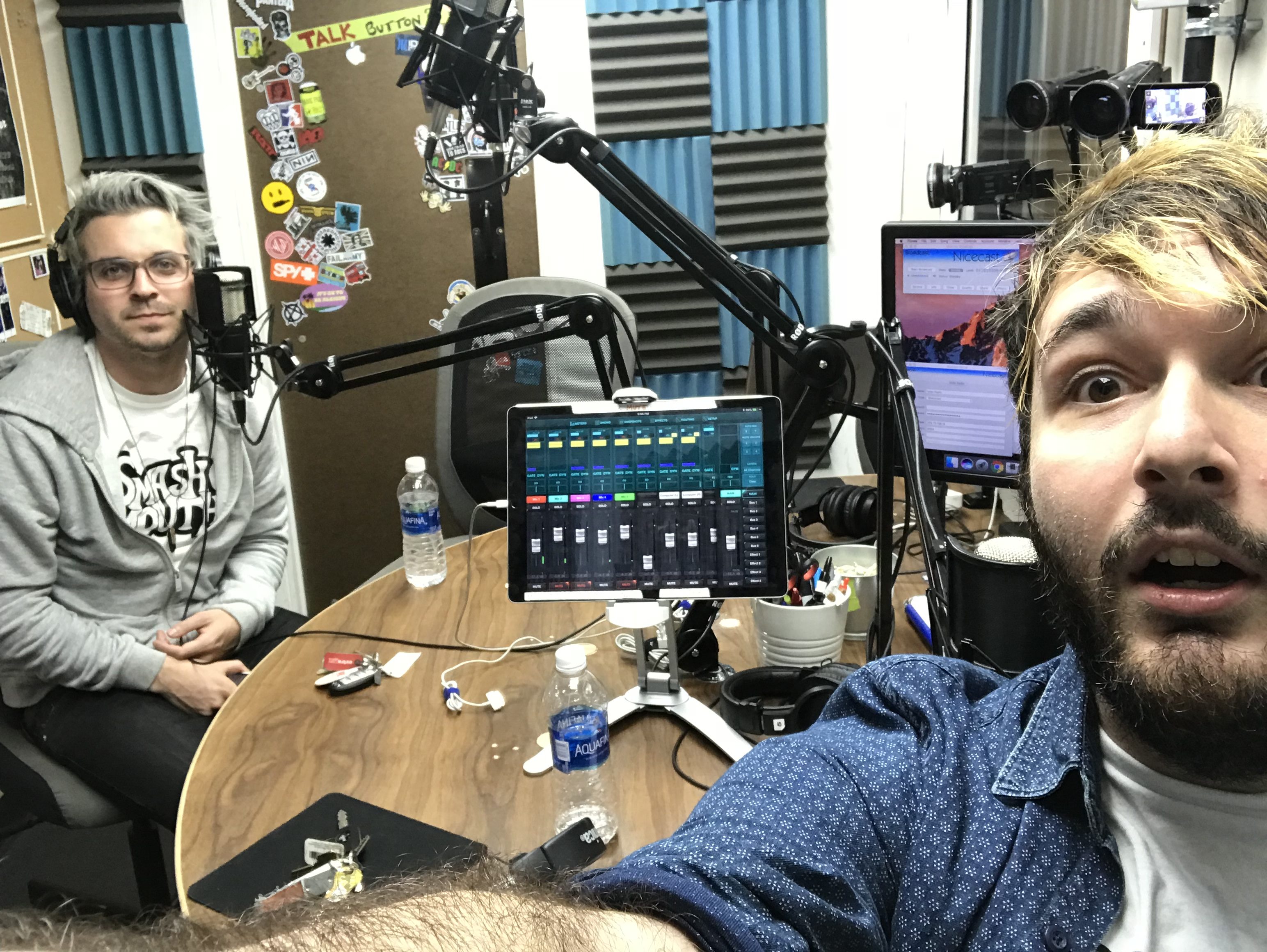 Holy cookies and milk it's already February! Andrew Goldstein came in to co-host, MEST and Thomas Ian Nicholas stopped by plus New Love called in this week.
Andrew Goldstein has probably worked on one of your favorite songs recently and you just don't know it. He's an incredibly talented songwriter, producer, and internet presence. Andrew wore a different Smash Mouth merch item everyday in January in hopes that they play his birthday and we're all rooting for him.
MEST stopped by the studio to play a couple of songs off of Broken Down 2 that you can pick up now. Tony talks about the future of the band and breaking down all the songs.
Thomas Ian Nicholas stopped by to talk about his new movie Living Among Us which is out in select theaters now so go find out where you can go see it! It looks AWESOME.
New Love called in to talk about their debut single "Want You Kiss"! You'll want to be on the lookout for them.
I also had someone randomly prank-call me but I have a feeling FITNESS was behind it??? Then my friend Kendallllllllll came by the studio to sit in for the last few minutes!
Podcast: Play in new window | Download