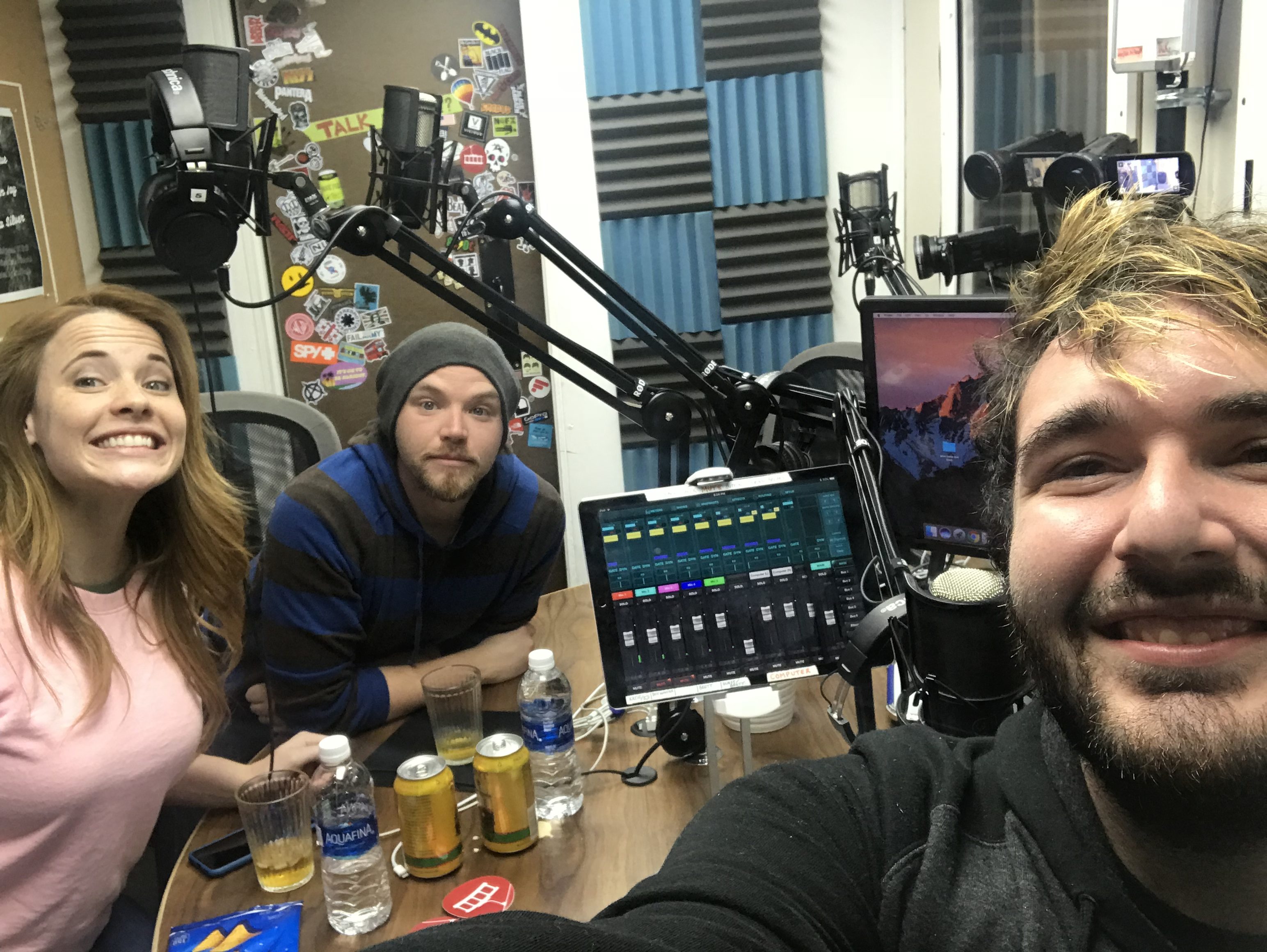 Another fun week on Gone Fishkin for me and everyone! I had my friends and fellow idobi hosts Brett Davern and Katie Leclerc co-hosting with me! Waterparks stopped by , Backwards Dancer called in also we do our weekly check in with #SmashMouthMerchChallenge creator Andrew Goldstein.
Brett and Katie co-host The Brett Davern Show together every Monday-Friday at 10AM ET right here on idobi so be sure to check that out! While co-hosting we managed to call my friend Courtney from back on Long Island and my sisters.
Waterparks came by the studio to talk about their new album Entertainment and I tried to kick them out of the studio and they called me out each time! They hint at a summer US tour and also we talk a little about another fellow idobi Radio host, Awsten about Awsten + Travis' Slumber Party you can catch every Monday at 7PM ET on the station!
I caught up with Backwards Dancer to talk about their new single "October" and their tour they're currently on! They rule so check them out.
My weekly chat with #SmashMouthMerchChallenge creator Andrew Goldstein turned into a Smash Mouth history lesson with Brett, Katie, and Andrew. Andrew is so close to the finish and going strong. We hope Smash Mouth plays his birthday!
Podcast: Play in new window | Download