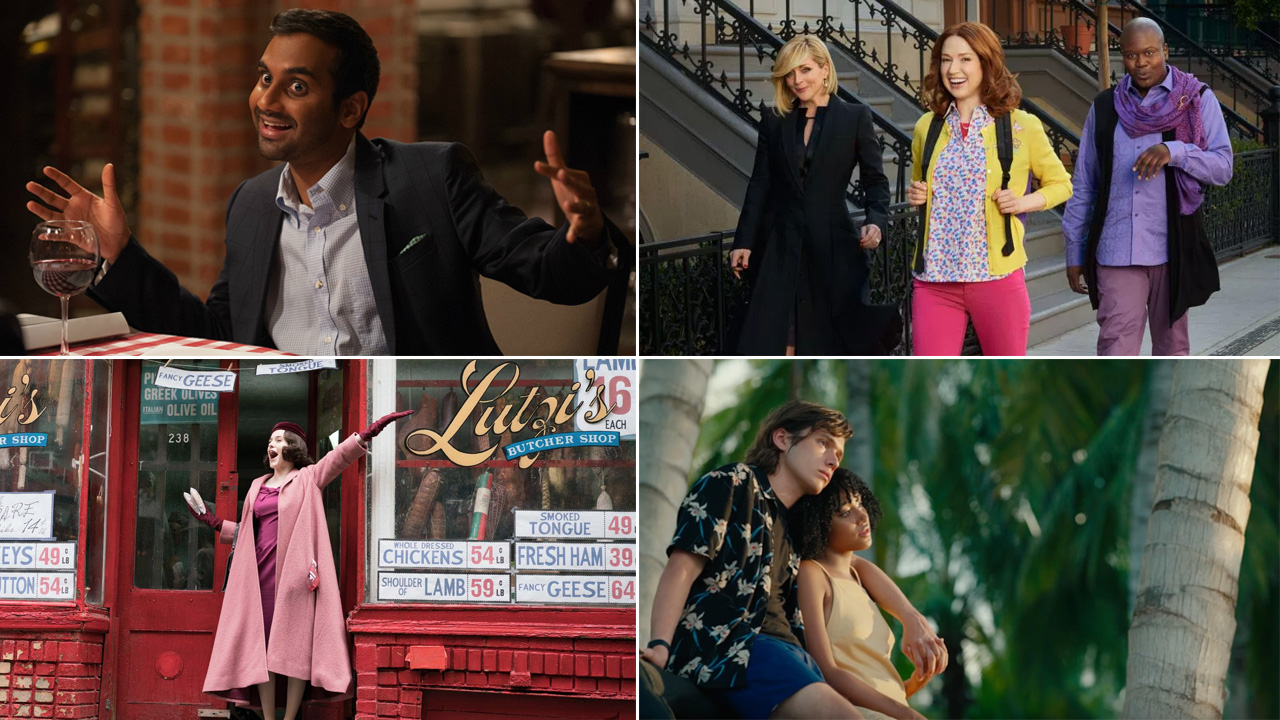 Back when we were kids, our mothers used to tell us not to watch so much TV. Well, today we're proving all that binge-watching was good practise for our day jobs, because Geek Girl Riot is bringing you a show all about the latest shows (look ma, we made it!). First up Sherin and Alex are sharing all their feels about Master of None season 2, which just came out on Netflix (here's even more reason for you to watch it). Then it's time to say "oooh…dammit!" because they're chatting Unbreakable Kimmy Schmidt—and their chat gets almost as ridiculous as the new season 3 which drops Friday. Can we get a FUDGE YES?!
Females are strong as hell, and we can't stop talking about them in this episode—so now, join Sam, Emillie, and Alex for their take on the pilot episode of Amy Sherman-Palladino's The Marvelous Mrs. Maisel, which we hear has now got a two-season order! (We need more fudge for all these "yes"-es we're saying.) Closing out you'll hear some clips from the upcoming movie Everything, Everything, along an interview excerpt with the film's stars Amandla Stenberg and Nick Robinson. We love the Nicola Yoon YA novel this film is based on, so color us excited for the adaptation to hit theaters (watch out for our review real soon)!
If you haven't heard already, Geek Girl Riot is now on idobi Radio! Tune in every Tuesday at midnight (aka Wednesday morning) for your dose of late-night geekery from our team of rioters.
Podcast: Play in new window | Download