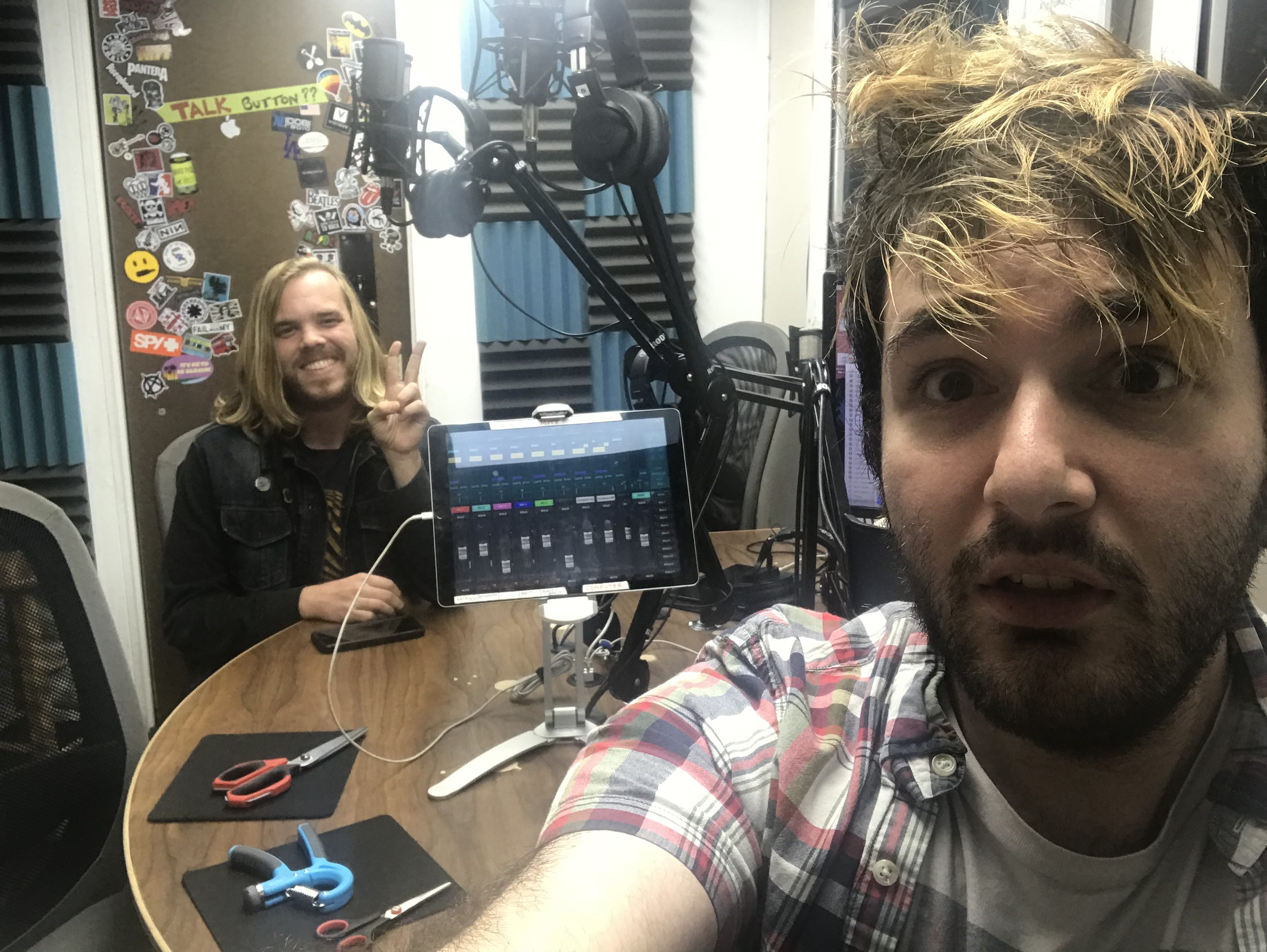 I'm coming to think I need a haircut as pictured above but the show was great none the less! Sorry. co-hosted then towards the last half Zac Barnett of American Authors came by to surprise Chris! I have Ryan of Speak Low If You Speak Love, Filmspeed, De'Wayne Jackson, and Andrew Goldstein call in as well!
Sorry. is a new band you'll know by the end of the year. After directing tons of music videos from Smallpools to Nothing But Thieves Chris started Sorry. online and is the mix of indie and emo you'll need in your life. He has a few singles out right now and 2 songs you can exclusively hear on this podcast!
Ryan from Speak Low If You Speak Love called in to talk about his sophomore release Nearsighted  and I am in love with the album. It's the type of album you play while looking at the stars at night just thinking about life. Go pick it up and check Speak Low out on tour with Neck Deep right now!
Filmspeed called in to chat about their latest release Hexadecimal which rips so be sure to check it!
De'Wayne Jackson just dropped a new single with Chase Atlantic and it is a BANGER! Hear all about how they collaborated, their tour together and filming the video on their own. Check out the video for "Adios" here
Of course we checked in on the #SmashMouthMerchChallenge creator Andrew Goldstein to see how he's doing and he was in Disney. The true all start he is, he's still going strong.
Zac from American Authors came by and we wrote a metal song together, talked about life, and called my Mom. My Mom is my most loyal listener.