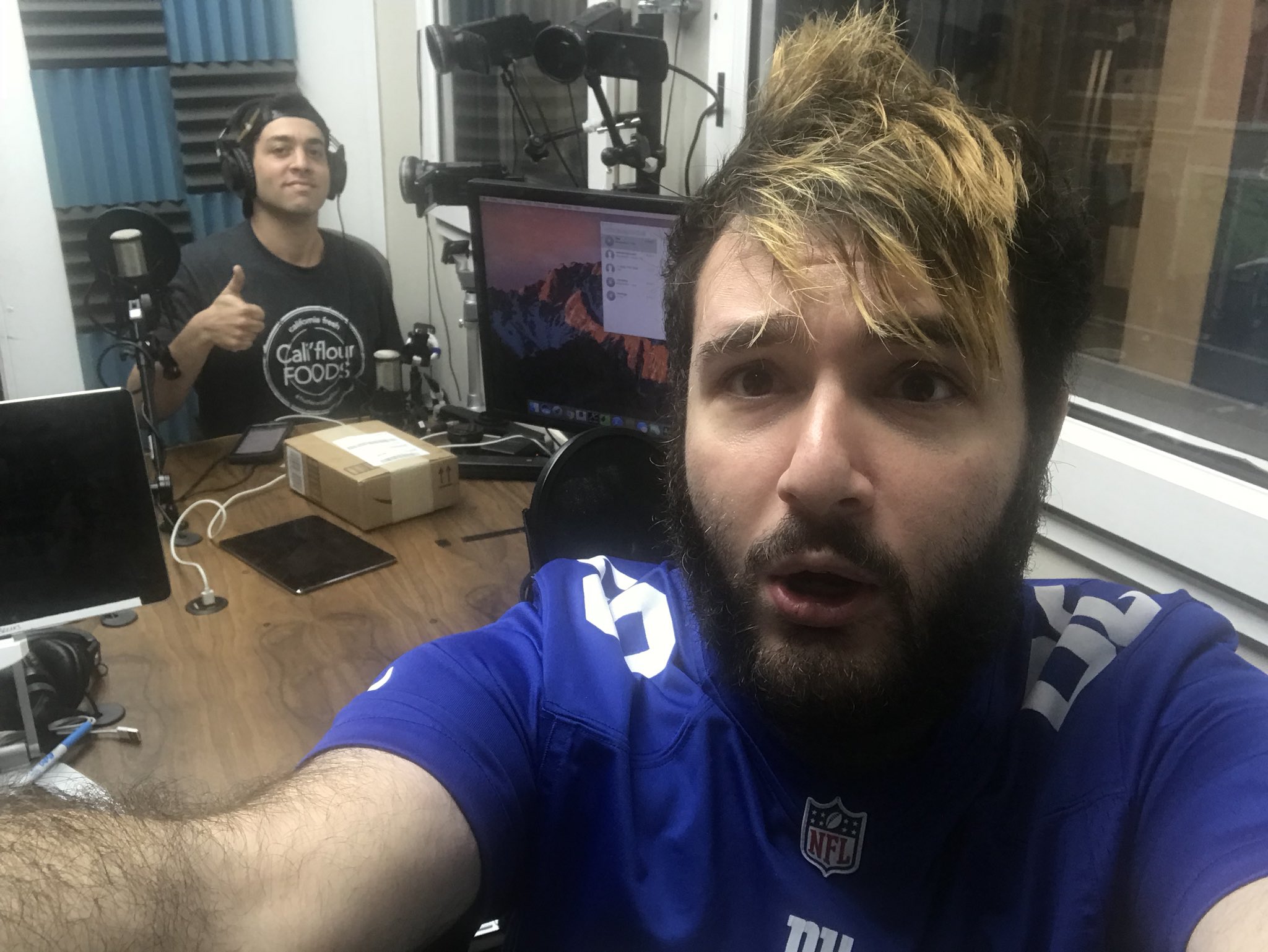 The holidays are over and we're back and better than ever! I had Scooter Nebb co-host, Punk Goes Country and Andrew Goldstien as my planned guests then decided I needed to call AJ Perdomo of The Dangerous Summer to talk about their new single, and I called Dylan Scott from Rad Horror to recap my last month for me!
Scooter is a dear friend of mine from the east coast but met out here. He is Jake Miller's tour manager along with everything else for him. Without Scooter The Fishmas Spectacular may not have happened so hear everything about Scooter during this show.
Punk Goes Country is a band I have been trying to get on my show for the last 6-ish months and we finally made it happen. The band does pop-punk covers of country hits. It's fun music you can have a good time to so check them out.
Andrew Goldstien is an incredible song-writer, producer, former singer of The Friday Night Boys, currently in FRND and has most recently created the #SmashMouthMerchChallenege which he talks all about along with some other things you need to hear.
The Dangerous Summer released their second single, "Ghosts", from their upcoming self-titled album which you can pre-order here (due out 1/26/17) so I decided to call AJ before I played the song to talk about the music video and shooting with Dale Earnhardt Jr.
I couldn't start 2018 off without Rad Horror coming onto my show in some way shape or form so Dylan called in to help me piece together my December. It was interesting and my Mom won't talk to me after hearing about it! Shoutout Hottttt Ryan, Rad Horror, Paulie D and some group chat I'm in with 25+ people.
Podcast: Play in new window | Download