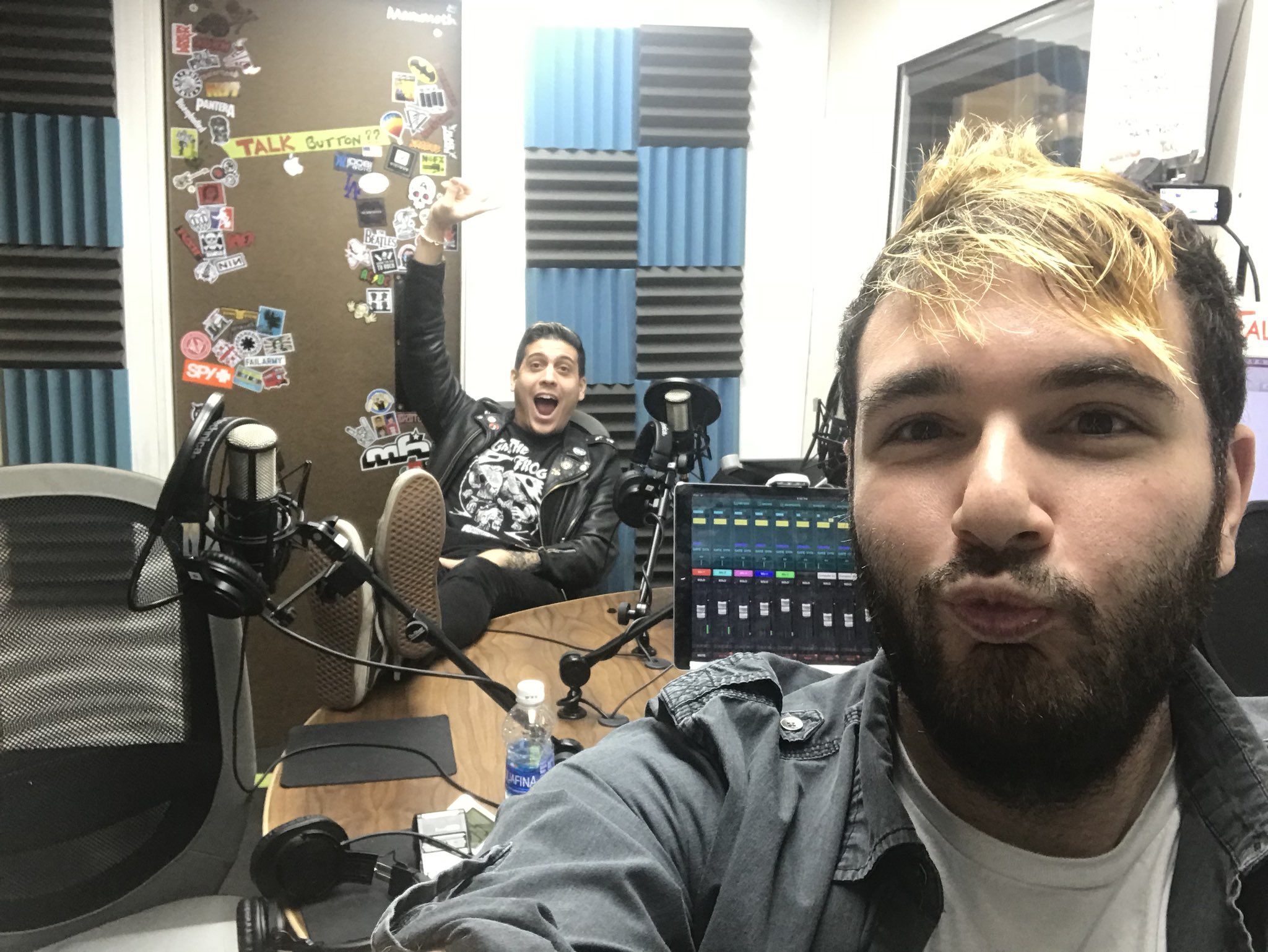 I say it every few weeks but this was definitely my favorite show I've done! World famous photographer, director, and fellow frosted tip East Coaster in The Valley Jesse DeFlorio came by to co-host my show and then Rad Horror naturally had to come by to surprise/scare the sh!t out of Jesse and give away a pair of tickets to idobi Radio Presents: The Fishmas Spectacular Friday December 15th at Los Globos with Set It Off, Nekokat, and Rad Horror! You can grab your tickets here! Hear all about Jesse's incredible career so far, Bruce Springsteen and a whole lot of New Jersey!
Evaride stopped by the studio to talk about starting up the band after being live members of huge acts including One Direct, Demi Lovato, and being on Glee. The guys are going to have a huge 2018 with new music and more. Also they performed their debut single "Hearless" acoustically!
I met the Riviera guys on Warped Rewind At Sea and decided they needed to come on the show! They're currently on tour so be sure to check them out!
Zac from American Authors texted Jesse and I he was listening so we decided to call him up and see what he was up to in New York and decided after the show he's co-hosting next week!
We were talking about DALES and decided to call the man himself live on air to annoy him! He was learning how to play a Hootie And The Blowfish song so he played some of it on air (un)intentially. We also played DALES new single "Chateau" twice cause why not!
Podcast: Play in new window | Download