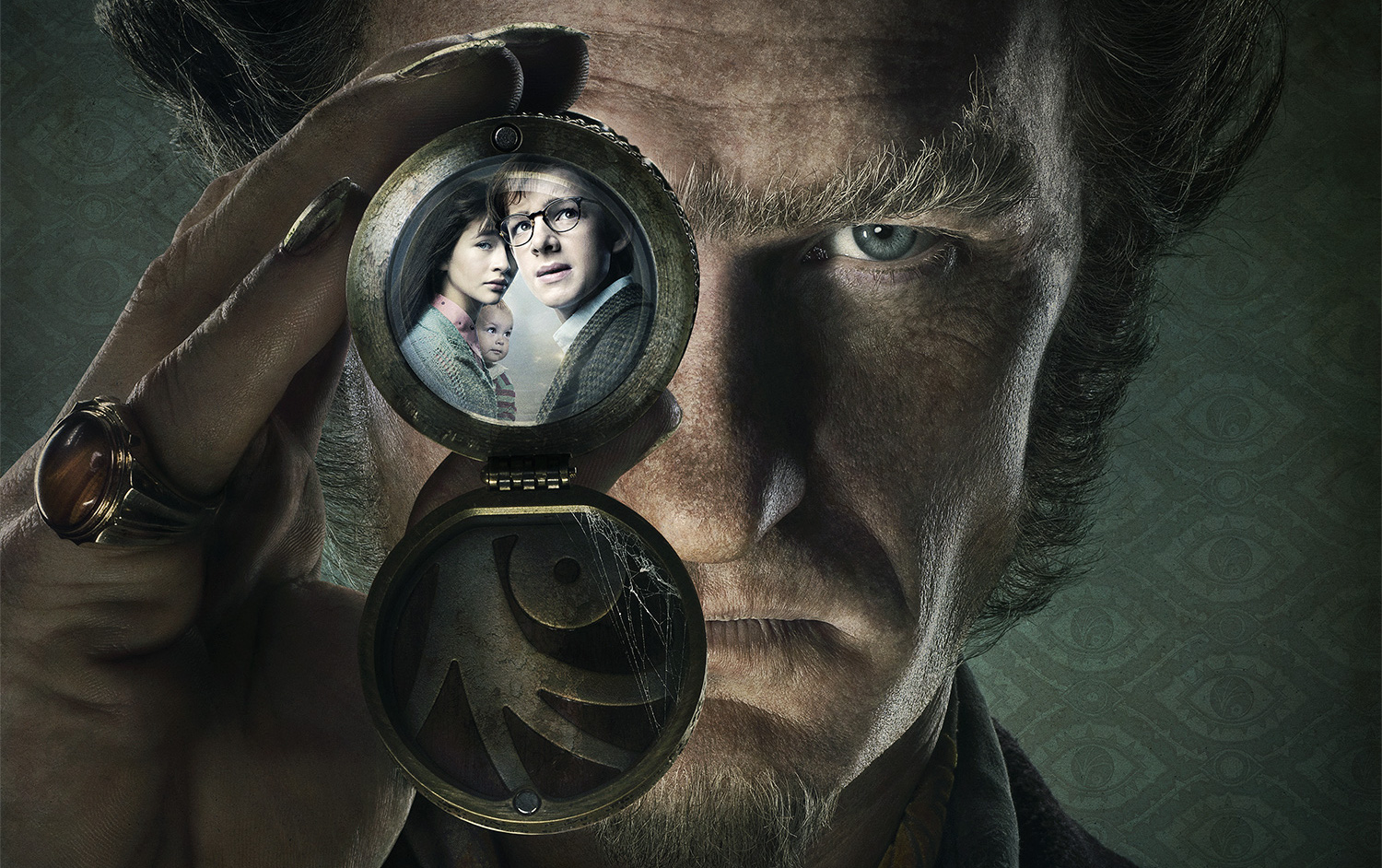 Life is hard at the best of times, but what about when your life is simply Unfortunate? Lemony Snicket's incredibly popular series A Series of Unfortunate Events finally got the Netflix treatment, so do you know what we here at Geek Girl Riot did? Binge-watched all the episodes immediately? WRONG. We binge-watched all the episodes immediately. Hit play below to hear Rioter Sam Devotta—who is as inquisitive and curious as the Baudelaire children themselves—give you her overview of the latest adaptation.
You can find the transcript of Sam's Report below, as well as the trailer—but please note: the team at Netflix are begging you, please, please do not watch.
Transcript:
Hello, Geek Girl Rioters, it's Sam and I would like to talk you today about a series that has been a big part of my life for nearly twenty years. It's called, quite simply, A Series of Unfortunate Events.
Apart from Harry Potter, my constant childhood companions were the Baudelaire orphans, Violet, Klaus, and Sunny. The first Lemony Snicket book, The Bad Beginning, came out when I was nine. I remember picking it up because it was on a table for Fans of Harry Potter and it had a cool cover. I had already devoured the three Potter books that were out at the time, so I was more than willing to give this new series a shot. I'm still not sure how you could compare it to Harry Potter since, apart from the fact that they're all orphans, the stories really aren't that similar, but I'm glad I read that first book anyway.
It would take a while to give you a summary of all of the unfortunate events that befell the Baudelaire orphans over the course of thirteen books, so let me give you the gist of it, a phrase which here means "the basic idea". After a terrible fire destroys their home and kills their parents, the three Baudelaire children—14 year old Violet, 12 year old Klaus, and baby Sunny—are sent to live with a distant relative who happens to be the geographically closest to them. This relative, Count Olaf, is a sinister human with a filthy house, questionable friends, and mediocre acting skills. The only reason he's agreed to take them in is because of the enormous Baudelaire fortune their parents left behind. Of course, since he won't get his hands on the fortune until Violet is of age, he's forced to put up with them, treating them like slaves and all the while dreaming up ways to get the money sooner.
The children manage to escape Count Olaf's clutches at the end of the first book, after they foil one of his schemes, but he doesn't give up. For the next twelve books, he chases them through a variety of guardians and potential homes, including a lumber mill, a boarding school, a village with a giant crow population, a hospital, and a towering hotel, not caring who gets hurt along the way. While they're running, the children start to learn about a mysterious organization, known only by the initials VFD, that their parents may have belonged to. What's worse, Count Olaf may have been a part of the secret society too, and it's possible he was behind the fire that destroyed their home.
By the time the thirteenth and final book, The End, came out, I was 16. Most of my friends had abandoned the series years before, once the stories became too formulaic, but by that point, I had reread the other books a dozen times and was so invested in the Baudelaires, I had to find out what happened to them. In true Lemony Snicket form, The End left me frustrated, with more questions than answers. It wasn't until I reread the whole series again that I came to appreciate the unsatisfying conclusion and realized that it couldn't have ended any other way.
In between books, the first adaptation came out, a movie in 2004, combining the first three books. Jim Carrey was cast as Count Olaf, and while I'd been a little anxious about the choice, I ended up really enjoying his portrayal. He was equal parts menacing and ridiculous, the way Olaf was in the books. The movie changed the ending, but it made sense: there was no guarantee that there would be a sequel, and it had to wrap the story up without too many loose ends. I didn't love the way it ended, but it was forgivable and I tend to think of the movie as being separate from the books. I like them both in different ways, but I don't compare them.
Thirteen years after the movie, the Netflix show came out. Combining the first four books, the first season premiered on Friday the 13th, a fitting day, considering how down on their luck the Baudelaires are. Even though I was skeptical at best, I had to binge the whole season in a day.
It was a Very Frustrating Decision on my part. As a fan of the books, I had certain expectations. And with thirteen books full of content, not to mention two companion books and a prequel quartet, I figured they wouldn't need to add extra characters or storylines, that it could be the straightforward faithful adaptation I longed for.
I was wrong.
The story is basically the same—fire destroys house, Baudelaire orphans are sent to Count Olaf, Olaf tries to get their fortune and, failing that, gives chase—but it felt like it was toned down. It wasn't nearly as dark or depressing as I thought it would be. Yes, there are occasional moments of lightness or humor in the books—they make friends and develop new talents—but the overall tone is dark. The Baudelaires have to depend on each other since all the adults around them are too useless to help, and, more often than not, they're left on their own to face off against Count Olaf and his henchmen. In the show, they're given frequent bursts of hope, in the form of a new character, Jacquelyn, whose purpose I've yet to figure out.
I guess it's okay to lighten up a sad story, but then I have to wonder who the target audience is. If the show is aimed at people like me, the so-called "millennials" who grew up with the books, why would you tone down something when we expect it to give off a certain vibe? And if it's aimed at the new generation who may not have read the books yet, you're setting them up to be disappointed when they realize how unfortunate the Baudelaires really are. Part of the appeal of the books was how depressing they were. Nothing went right for the orphans but they somehow managed to persevere and get through it together.
I could forgive the lightness (even if I don't agree with it) if I loved the acting, but even that disappointed me. The children are okay, but I feel detached from them—they don't embody the orphans the way I imagined them. Or the way, for that matter, that the cast of the movie did. I always feel like a monster when I critique child actors but ever since I (finally) watched Stranger Things, I know for a fact that there are children out there who can portray a character so realistically you forget they aren't real (*cough Eleven cough*). Physically, the Baudelaires are about what you'd expect based on the descriptions in the books and the classic images by series illustrator Brett Helquist, but they lacked a spark to really bring my beloved childhood friends to life.
I'm also still not sold on Neil Patrick Harris as Count Olaf. I had trouble picturing him in the role before the first trailer even came out and now, having finished the show, I still can't see it. Even when he's being mean, he seems too nice; one of his most threatening lines just resulted in me laughing for ten minutes straight. I think my major problem is his voice: even when he's scheming and plotting, he still sounds like Neil Patrick Harris…or Barney Stinson, as I'm used to thinking of him, and I just can't take it seriously. I also didn't love Patrick Warburton's monotonous narration as Lemony Snicket—he mostly just sounded like he was phoning it in, and there was no passion. I was more into Jude Law's narration in the movie but, as I like to say, everything sounds better when said with an English accent.
One thing the cast does right is diversity. The books never specify when or where the story takes place, and most of the illustrations tend to depict secondary characters as white, but there are very few physical descriptions that specify skin colour. So yeah, why couldn't Uncle Monty be brown? Or Aunt Josephine black? They weren't close relatives—they were always somehow removed from the Baudelaires' immediate family—which means they didn't have to physically resemble the children. There's even a fleeting reference to a same-sex couple, which didn't really make sense because it had no context within the story and didn't affect the children in any way, but it was still interesting to hear.
I also had an issue with a subplot that was introduced in the show, but I don't want to spoil it too much. Let's just say that there's a tiny scene at the end of the first episode that threatened to ruin everything for me, since it appeared to give the Baudelaires hope for a happy ending. Please don't think I'm cruel and like seeing miserable children; I just have very high expectations for book-to-screen adaptations. Luckily, this subplot played out in a way that I could accept, but I have to admit this report would have gone in a different (angry) direction if everything was wrapped up neatly at the end of the season.
On an aesthetic level, the show is gorgeous. As I mentioned, the books never indicate a time period or location and the show did a good job of keeping that sense of timelessness. There are some sets in upcoming books that I'm looking forward to seeing on screen in the next season. And the writing is good—it should be, since Lemony Snicket himself (aka Daniel Handler) is involved in the script writing process. I loved how there were allusions to the other books scattered throughout the dialogue, words or phrases that most people wouldn't think twice about but which I gasped and squawked over.  Like a confirmation of what VFD stands for. Or a vague reference to the prequel series, All The Wrong Questions. And, my personal favorite, the dedications at the beginning of the each new installment, words pulled straight out of the books that talk about the mysterious Beatrice, a woman Lemony Snicket loved and lost under tragic circumstances.
As disappointed as I was with the show, I still want to see what they do with the rest of the series and how close the plot will stick to the books. The first four books are relatively short and they were each split into two episode arcs which, I felt, made the story drag. Starting with the sixth book, the stories get longer so I don't know if they'll still be split into two episodes or if the later books will be divided into three or even four episodes in order to get all the details on screen.
Plus, maybe the next season will explain to me why both the show and the movie insisted on introducing a subplot surrounding a telescope which, by the way, never appears in the books. Not that I'm irrationally annoyed by this subplot or anything.
—
Sam Devotta is a proud Ravenclaw with a fondness for YA novels and pop-punk bands. If she's not gushing about pop culture on her website, Mind the Gap Zine, she's writing for idobi and/or scouring the internet for the perfect reaction GIF.
Podcast: Play in new window | Download