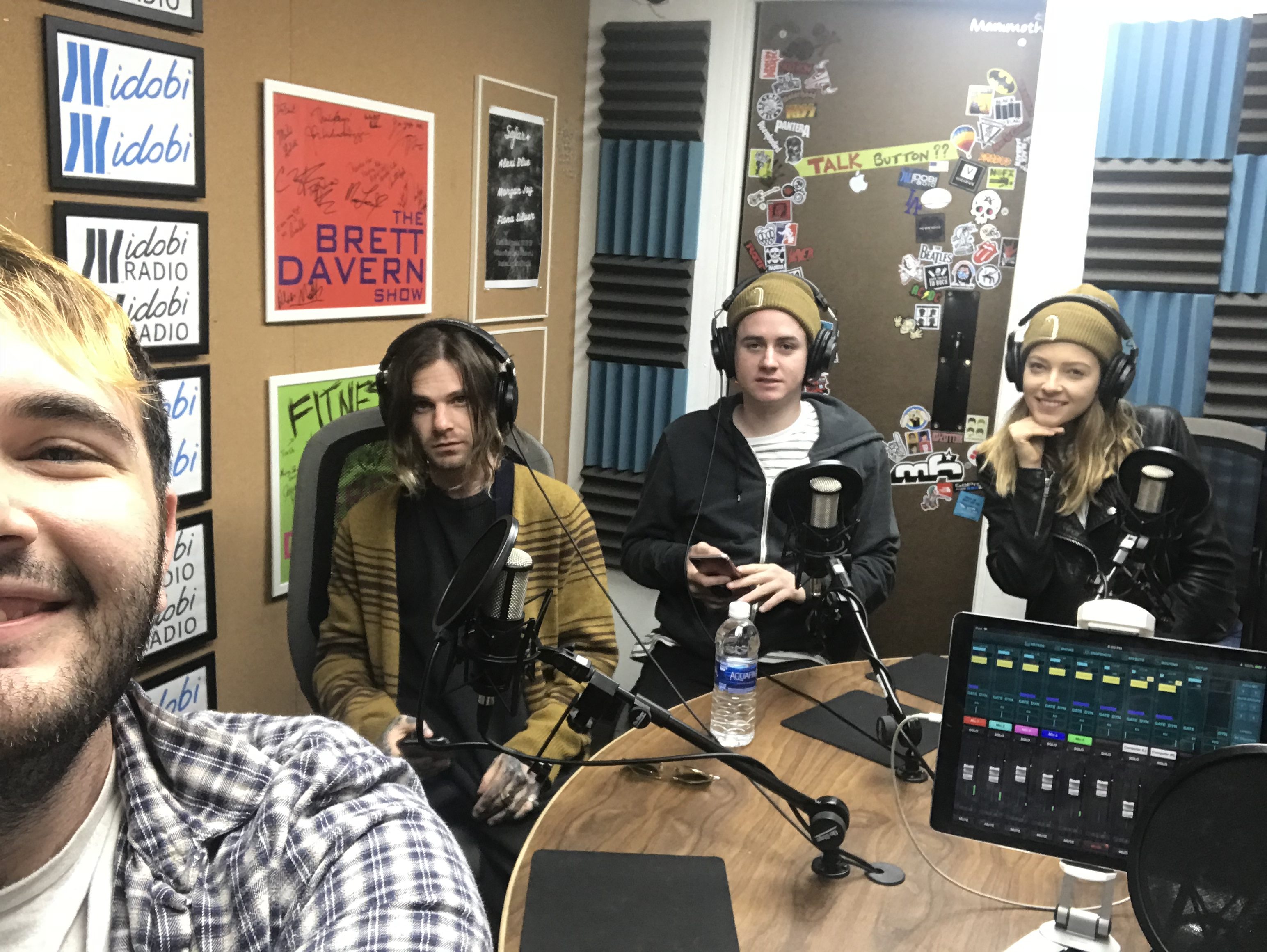 First live show in a few weeks so I had to have some good friends in to co-host! Had the Emo Nite LA crew in to LIVE co-host my show for the first time ever. Big Jesus and FITNESS also came by the studio so you'll hear all about them in this podcast too!
Morgan, TJ, and Babs came by the studio to talk all about Emo Nite Day which happened yesterday and was an incredible time. The Chainsmokers and Demi Lovato came out as the special guests and the place erupted. That's not in the podcast because it was after my show, just needed to tell you all. Hear all about some funny things Emo Nite and I have been a part of and Morgan not yelling at me the whole show.
Big Jesus stopped by the idobi studio to sit down with me to talk about their new single "Gold Forever", their tour with Microwave, and what they have coming up!
The dudes in FITNESS came by the studio to play a couple songs and talk with me! Listen to one of the more interesting interviews I've done with some dope people and their session sounds SICK!
Podcast: Play in new window | Download