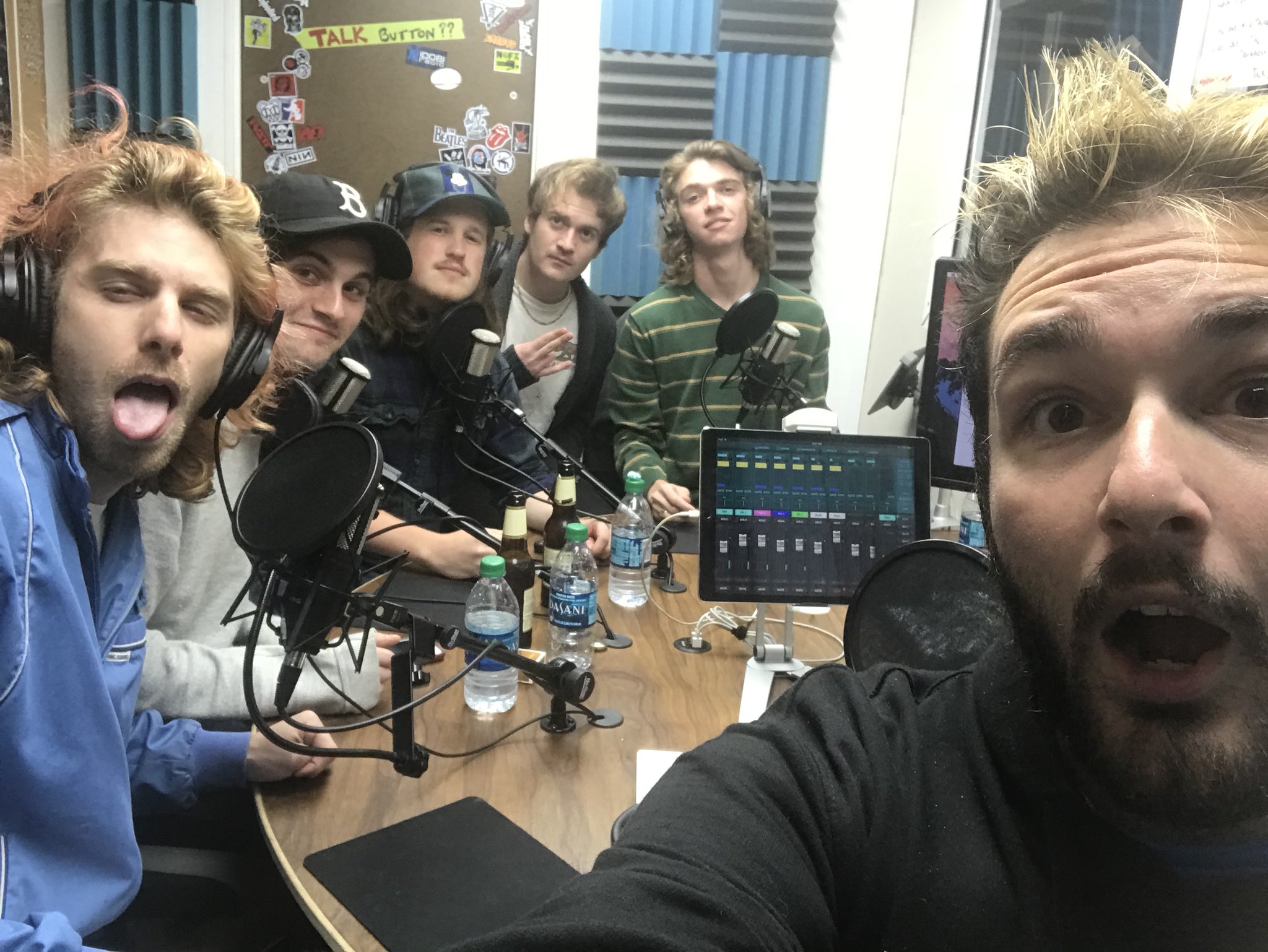 I survived Warped Rewind At Sea so I had to have some of my closest friends, Rad Horror, come in and co-host to welcome me back! Also lovelytheband and DALES stopped by the studio to play a couple of songs and sit down with me. A lot friends on the show and it's worth listening to for 2 hours!
Rad Horror sat in introduced their newest member, Jack, to the world and gave a little sneak peak at their new single "Dark Times" which comes out 11/10. Hear about Tony Nash actin a fool and much more with the band!
lovelytheband came by to play their debut single "broken" and then "emotion" off their debut EP everything i could never say… . Hear all about how Mitchy C started the band, how it's different from previous projects and more. Be sure to check lovelytheband out on tour with The Wrecks later this month!
Finally tricked DALES into coming into the studio to play a couple songs and sit down for an interview. Yes this is somehow the first time Brian has been on my show and we can't forget his incredible guitarist Matt Beckley! They talk all about the music they're working on and when you can hopefully expect it!
Also be sure to grab your tickets to Monster Energy Outbreak Presents: The Made in America Tour featuring Waterparks, As It Is, Chapel, and Sleep On It at HERE!
Podcast: Play in new window | Download