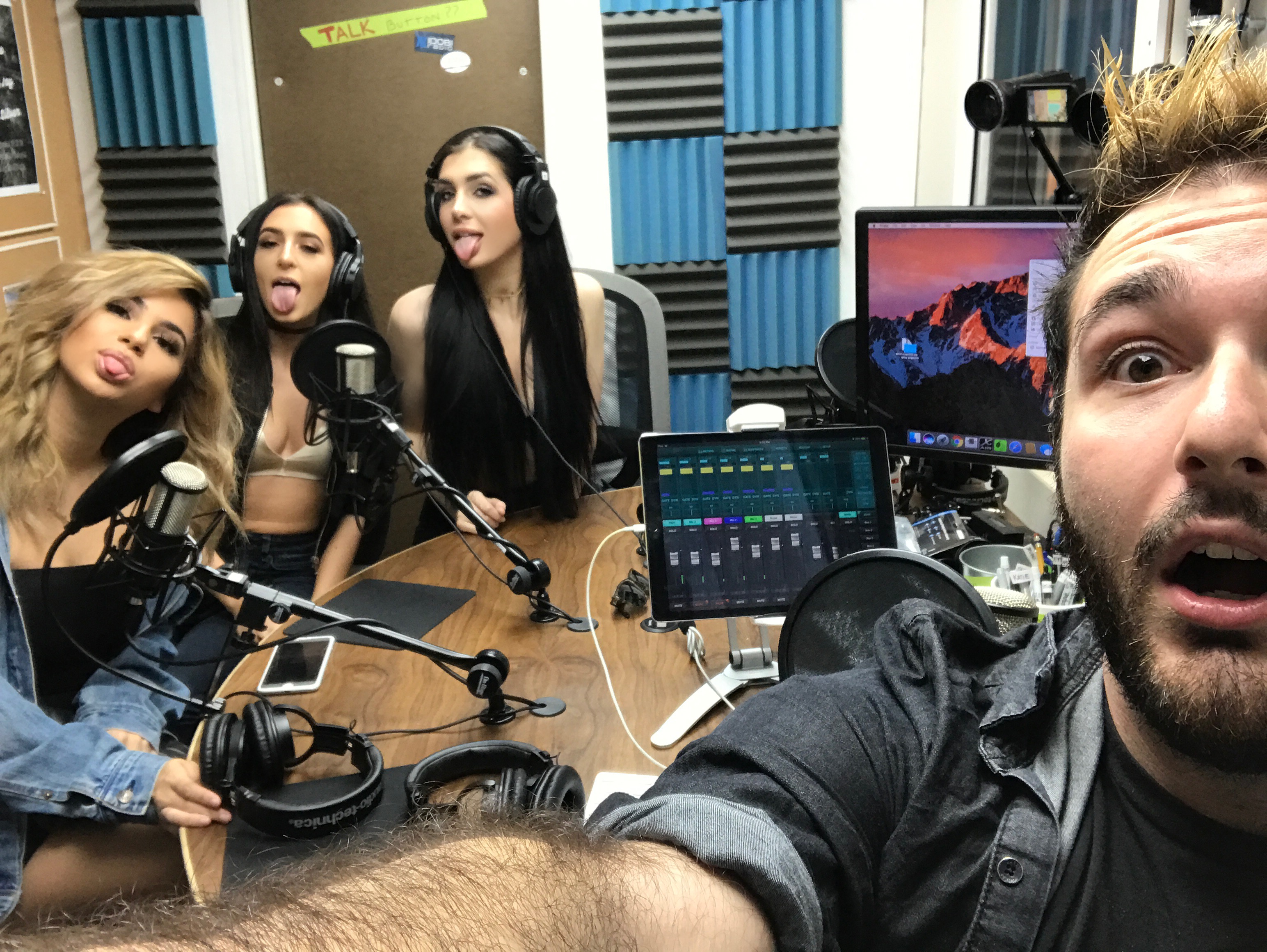 Another week, another show, another podcast for you guys to enjoy! My buddy Dani Augustt came by to co-host and her friends were 2 hours late, but decided to keep them in the pic anyway. I got to sit down with Anti Flag and The Maine earlier in the week so you need to listen.
Dani Augustt just dropped her debut single "Drip" which is a smash you need to hear. I decided to play it twice. Hear all about how she's been at it for a MINUTE now between acting, touring with major acts, Warped Tour, and more!
I sat down with Anti Flag in the studio to talk about their history and their new album American Fall which is coming out November 3rd. Hear all about their view of the recent government administrations, writing styles and how they've stayed a band for 20+ years.
I got to talk with The Maine before their show at The Regent Theater in Downtown LA to kick off The Modern Nostalgia Tour which will be coming your way soon. Hear about conspiracies, if they'll remember their track listing and what they need $400,000 for!
Podcast: Play in new window | Download