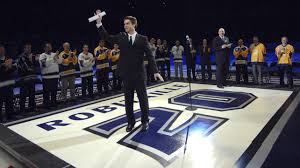 Darrin chat's with LA Kings President of Business Operations and beloved Alumni Luc Robitaille. Talking 93′ Finals against the Habs, playing with Wayne Gretzky and the current state of the LA Kings.
TS and I also welcome Lesbian Dina on the show, tackling the tough issues that confront lesbians. haha.
TS talks about the "not my president" march in downtown LA on Monday (Presidents Day) and has great audio from it as well.
Music from Dirty Heads as well.
Podcast: Play in new window | Download