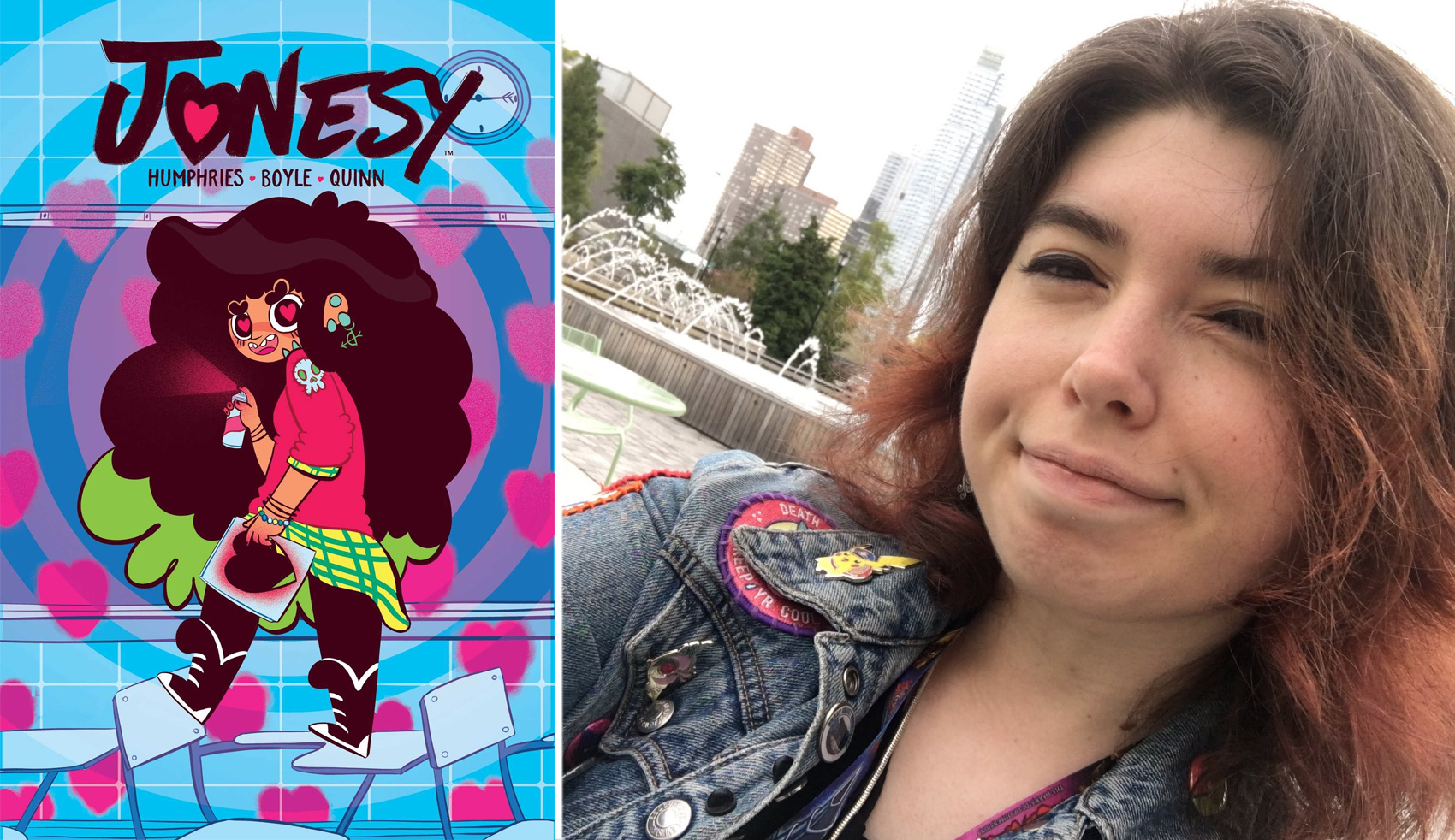 Jonesy is your seemingly typical "cool dork" who likes to watch anime, listen to her favorite bands, and make zines. Oh, and she also has the power to make people fall in love with absolutely anyone (or anything)—except herself. Sound awesome? Yeah, we feel you. Created by Sam Humphries and Caitlin Rose Boyle, Jonesy is a favorite of Geek Girl Riot's Kat & Cub, and they spoke to the comic's fabulous illustrator and co-creator Caitlin about it, as well as her animated short Buck n' Lou & the Night Crew and what else she has going on, and donuts. Listen in!
—
Geek girls come in all shapes, sizes, and ages—and here at Geek Girl Riot our littlest GGRioter, Brielle, is teaming up with her mom Kat to talk all things geek for their very own segment, Kat & Cub!
More about Kat: Never without a good book or nude lipstick in her purse, she can be found in her natural habitats: a second hand bookstore or chic makeup place. Kat has a world of opinions…so visit Geek Girl Riot and get to know her!
Podcast: Play in new window | Download